Saturday Deluxe / 9 February 2019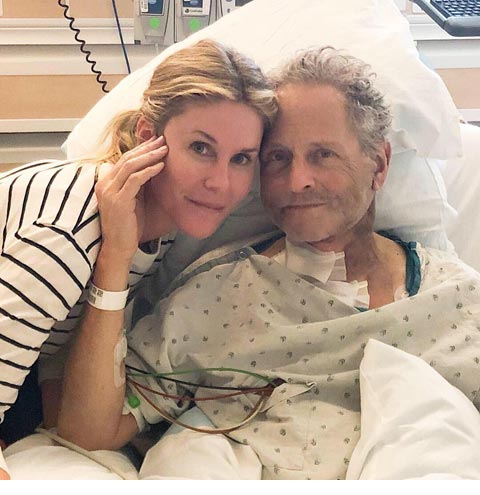 Lindsey Buckingham has open heart surgery
Scary stuff as Lindsey Buckingham's wife Kristen yesterday revealed that the musician underwent 'emergency open heart surgery' late last week.

Buckingham, who was forced out of Fleetwood Mac last year, is now at home recuperating but sadly he has suffered vocal chord damage as a result of the operation. Fans and family will be hoping that this damage is not permanent, but Kristen says that this is "unclear" at the moment.
Referring to the Fleetwood Mac situation, Kristen also pointed out that "this past year has been a very stressful and difficult year for our family" before going on to say that Lindsey "looks forward to recovery and putting all this behind him."
Read Kristen Buckingham's tweet in full 
---
Tears For Fears back on tour
Tears For Fears made a welcome return to the London stage this week, as they played to a capacity crowd at the O2 Arena. I was there and although I wasn't going to review this gig, I feel like it's worth making a few points. It is very much a 'greatest hits' type show designed to impress the casual Tears For Fears fan who has 'forgotten how many hits they had' – not the uber fan looking for any kind or rarities or surprises. So apart from a few tracks – 'Badman's Song,' 'Secret World,' 'Memories Fade', 'Everybody Loves A Happy Ending' and 'Suffer The Children' – everything is very familiar.
Although they are apparently still toiling on the new album, Tears For Fears aren't really an ongoing enterprise as such, or a 'band', in any real sense of the word. You could argue they never have been. The fact that Roland and Curt have made just one album together in the last 30 years and are separated by the Atlantic Ocean (maybe how they like it!) tells you all you need to know. Every now and again they come together for tours, or special projects (reissues, greatest hit compilations) but ultimately it is not in their interests to experiment or mess around with setlists (normally cut down to about an hour for festivals) too much. To illustrate how inflexible the current set-up is, they didn't play either of the new tracks from 2017's Rule The World compilation 'I Love You But I'm Lost' or 'Stay'.
As a big fan, I'd love to see some 'deeper cuts' included and it's a crying shame that almost two entire albums from the 1990s (Elemental and Raoul and the Kings of Spain) are ignored because that was the era of a Curt-free Tears For Fears. But I don't see the setlist fundamentally changing until they have a new album to promote, or decide to do something specific, like play an album in full.
Watch Tears For Fears perform Memories Fade in London last Wednesday.
---
Super Furry Animals release cancelled
Music on Vinyl's 2LP coloured vinyl edition of Super Furry Animals' Rings Around The World has been scrapped. When this was announced, the band stated that they were unhappy, as they knew nothing about it and one assumes that some legal shenanigans have gone on between record labels that have resulted in this being cancelled. Anyone who ordered via SDE will get a full refund.
---
Donna Summer vinyl
For some reason the new Donna Summer 30th anniversary 2LP coloured vinyl edition of Another Place and Time took an age to appear on Amazon UK for pre-order this week. This vinyl edition includes the album on LP 1 and bonus remixes on LP 2. The listing is now up, although bear in mind that it's currently cheaper on the SDE shop!
Read more about the Another Time and Place 30th anniversary reissue