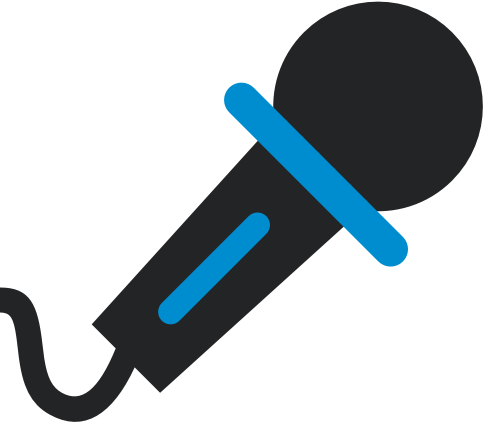 Interview
Paul Waaktaar-Savoy talks 'Take On Me' and hints at new a-ha songs for 2019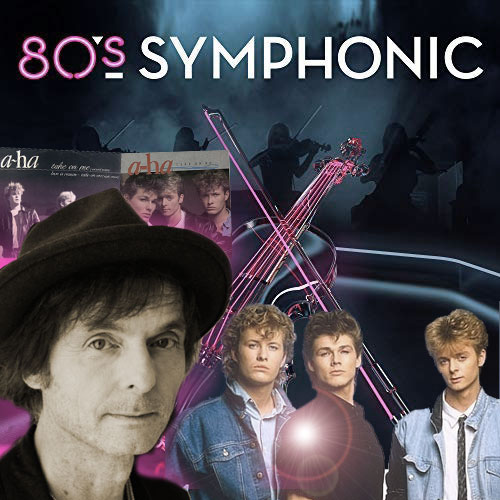 SDE talks to the a-ha guitarist / songwriter about the 80s Symphonic version of 'Take On Me' and touring plans for next year.
a-ha's classic single 'Take On Me' features on 80s Symphonic, a new compilation made up of original recordings from the 1980s combined with new orchestral arrangements. "People can't get enough of that song" Paul told SDE editor Paul Sinclair when he caught up with him a few weeks ago, prior to an appearance on BBC TV's The One Show. Read the full interview, below…

SuperDeluxeEdition: When were you first approached about the 80s Symphonic album and it featuring Take On Me?
Paul Waaktaar-Savoy: Half a year ago, or something like that. We thought it was a cool idea because, in a way, it's not the first time we've dabbled with strings – it seems to be fairly natural for our music to do that. I was always dragged to concerts with my parents; ballets, operas and whatever, when I was a kid… once a month I was always going to some place. It definitely left a mark, in terms of arranging and building up the parts and counterpoints and stuff like that. And you can see on this [80s Symphonic] version what they've pretty much done… it's exactly like the record, most of the time, it's just copying parts on to different groups of instruments. So I rather like the end of the song where they start to open it up a little bit more…
SDE: Were all three of you equally as enthusiastic about this?
PWS: [pause] There's always different levels of enthusiasm, you know, that's just part of our thing [laughs]. If one says 'yes' the next guy has got to say 'no' [lots of laughter]… but somehow we move forward. I think we all thought it was a cool idea at the start, although we might wish they picked different songs [laughs].
SDE: Presumably they came to you and said 'we'd like to do Take On Me'?
PWS: Yes.
SDE: Did you try and persuade them to do a different song?
PWS: No. But you know, people can't get enough of that song. Every week there's a request to do something else with that song. There are other cover versions of other songs, but nowhere near as much as 'Take On Me'.
SDE: Did you bother to try and get involved in the process, or once you'd said 'yes, you have our permission to do it' did you just stay away and wait until the finished product was done.
PWS: Yes, pretty much. We have our version, we've did it two or three times and we've done it lots of different ways on tour and stuff. Part of the fun is hearing someone else's take on it. In a way, I was a bit surprised it was so similar to what we had. I was expecting, like Prokofiev, or something [laughs]
SDE: They've left most of the original song and mix intact and I was wondering whether there were any 'rules' in place in terms of bits of the original recording that you didn't want them to take out or something important you wanted left in place…
PWS: Not from us… I think they had access to the master tapes, so they could take whatever they wanted from the original.
SDE: So they would have had access to the multi-track, you mean?
PWS: Yeah… I think so. It might not have been the full multi-track and we've given stuff before and they've created stems, so it might have been groups of tracks.
SDE: Do you get more or less precious about your material as time goes by? 'Take On Me' is obviously the iconic a-ha song. Are you more relaxed about what people do to it these days than you would have been 20 years ago?
PWS: Anything where they don't change the lyric, they can do whatever they want. It's only if you change the lyric content or do a translation… then we have to clear it. When we have to okay things, if we think it's just… sad, or it's too much then we [say no]… I mean we probably say yes to about half, and half we turn down. With any songs.
SDE: How important was it for you to be in good company on this new release? There's some great songs on it, noticeably David Bowie. Did you enquire as to who else was going to be on there?
PWS: No we didn't do that, but we did get a list of other songs and that seemed to be stuff we liked, so it was a very easy thing to say yes to.
SDE: The compilation is called '80s Symphonic'. Do you get a bit fed up of being defined as 80s act? You had more albums out in the 2000s than you did in the 1980s. Does that annoy you or are you at peace with that now?
PWS: It's just very different from territory to territory. It does change…
SDE: Are you saying that it's a bit of a UK-centric thing, the 80s…
PWS: Either that or it's more like for people who listen to music other than a-ha, they would put us in that slot… but if you've followed a little bit of our career then you wouldn't do that. But if 'Take On Me' is all you know, then, yeah.. that's it. But obviously we lived in the UK in those years and we had quite a few singles and we were on television whenever we could be on television, but less so in the other decades.
SDE: One thing that occurred to me is that the song 'Take On Me' is quite unusual in that it's the only song from the first album that's a joint composition, with the three of you. How much, politically, has this helped with the band over the years, because there's this enduring interest and success around that one song and it must generate quite a bit of income. 
PWS: Yeah, maybe, I guess it does. You know everybody is happy to have their names on it. That song has such a big history, because it started very early… the verse came when we were teenagers and later when we got going it had a totally different chorus and I tried to re-write it so many times and it didn't work. So the first time we went to England and tried to get a deal it had a totally different chorus. With our later demos I came up with something that was different. It was our manager Terry Slater that suggested we have a falsetto on a song because songs like that were often huge hits so the idea was to try to write something with Morten hitting his deepest note he could hit and then ending up with the highest. That was the idea for the chorus.
SDE: You are performing this live tonight on [BBC TV's] The One Show. Is that with live strings
PWS: Yes
SDE: How's that performance going to work out?
PWS: We'll find out in a couple of hours when we do it! But we've just done a tour with our own string players and it's always a kick to have them on stage. And a few years ago we did a couple of shows with a full orchestra..
SDE: I was at the Royal Albert Hall show, so I remember that well.
PWS: Yeah, it shakes you out of the normal thing, so I always look forward to that. We're also announcing our tour for next year [on the show] together with this, so that's another reason why were are here, to remind people that we have a couple of months booked for next year.
SDE: Tell me about the tour for next year then, because it sounds like a great format where at the beginning you are going to do some hits, some less familiar songs and then you'll be playing the first album in full. Do you know yet what less familiar songs, what 'deep cuts' you might be pulling out of the bag?
PWS: Well, I'm really hoping to do stuff we haven't done before and I'm also hoping to have some new songs in there, so they'll be brand new songs as well. So that's my ambition for that. Because now they know half the concert is going to be the album [Hunting High and Low] – they already know that part of the show, so I think it's important for us to surprise on the other half.
SDE: Have you recorded any new material in the last year, 18 months?
PWS: I'm always working on stuff, so it's always things that could be going into that thing [a-ha]… I mean I work on individual songs and when I have a group of things then it sort of starts to dictate where they want to go, in a way [this is a reference to how Paul's songs could end up as Savoy tracks, or as part of other projects like Waaktaar & Zoe, as well as a-ha].
SDE: Because you've agreed with Warners to be part of this 80s Symphonic album, has that given you any leverage to do anything else? There are the reissues of Minor Earth Major Sky and Lifelines that still haven't come out yet. Are they going to be seeing the light of day in the next 12 months, do you think?
PWS: I think we're working on that, but that of course is on Universal and a mixture of companies…some on Warners. But those deals are all gone and I think now we are looking at where we can be next and I think that we want to be really sure that we end up in the right place, having had a little bit of problems on the Universal side, so we want to make sure we end up in a good place.
SDE: Finally, Take On Me has its 35th anniversary coming up in the next 12 months, are there any plans to reissue any product around that, do you know?
PWS: No, I think this is it and next year will be the big celebration of that album.
---
Thanks to Paul Waaktaar-Savoy who was talking to Paul Sinclair for SDE.
80s Symphonic is out now and a-ha will tour next year – details on their website.
Compare prices and pre-order
Various Artists
80s Symphonic - CD
Compare prices and pre-order
Various Artists
80s Symphonic - 2LP vinyl
David Bowie – Let's Dance*
a-ha – Take On Me
Simple Minds – Alive & Kicking
Ultravox – Vienna
Echo & The Bunnymen – The Killing Moon
Bronski Beat – Smalltown Boy
Howard Jones – What Is Love?
Tina Turner – What's Love Got To Do With It
Simply Red – Holding Back The Years
Chris Rea – Josephine
Chicago – Hard Habit To Break
Roxette – It Must Have Been Love
Foreigner – I Want To Know What Love Is
The Cars – Drive
Pretenders – 2000 Miles