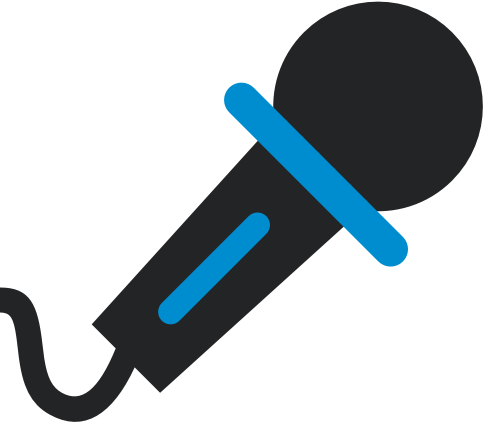 Interview
Princess Goes To The Butterfly Museum discuss their debut album
SDE talks to Michael C Hall , Matt Katz-Bohen and Pete Yanowitz.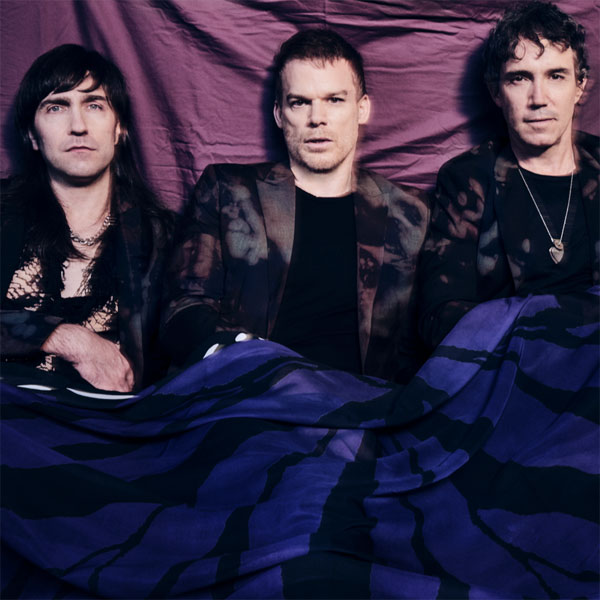 Best-known for playing the title role in HBO's smash serial-killer drama Dexter, Michael C Hall also played the lead in David Bowie's musical Lazarus in the UK and US. Michael's role in 2014 Broadway hit Hedwig And The Angry Inch has led to a whole new career – it's where the actor met Blondie keyboardist Matt Katz-Bohen and Pete Yanowitz, drummer for The Wallflowers, Yoko Ono and Billy Bragg & Wilco's collaboration Mermaid Avenue.
The trio have remained friends and, in 2019, began releasing music as Princess Goes To The Butterfly Museum. Influenced by 80s art-pop and French dance music, their debut album Thanks For Coming (due 14 May) is far more compelling than any preconceptions about "actor forms a band" might expect.
With the delayed album almost about to hit 'the shops', John Earls joined Princess Goes To The Butterfly Museum to discuss lockdown lyrics, their collecting habits, what Michael learned from David Bowie – and why it's taken him so long to start a band.
Having worked together on Hedwig And The Angry Inch in 2014, what made you want to take things further and start a band?
Pete Yanowitz: We were onto something right away. Matt and I were making instrumental music as soon as the Hedwig tour finished. Mike heard it and said "Hey, if you guys want any vocals on these, let me know."
Matt Katz-Bohen: Mike got in the studio with us and the chemistry was there right away. We'd been working on the song 'Love American Style'. As soon as Mike began singing these lyrics he'd written on the subway ride to the studio, it was "Wow! I don't know what this is, but let's just keep doing it."
Michael C Hall: So we kept doing it. It wasn't until after a couple of similar sessions that we looked at each other and said we should maybe play a show and come up with a name. That all occurred to us after we'd come up with a bunch of stuff.
Pete: We never aspired to be a band, it just happened to us.
Lyrics as good as 'Love American Style' are pretty good for something you'd written on a subway ride, Michael. How long have you been a frustrated lyricist?
Michael: I've always scribbled ideas down, either just for myself or as a therapeutic way to focus my thoughts. It had never been with the thought of sharing it with anyone, that wasn't something I ever consciously aspired to. It was just about getting the ideas down, to get them out of my head.
When did the album start to become a reality?
Pete: We'd been performing gigs in New York for two years before everything started shutting down. Once that happened, we started to organise what we'd been writing and realised we had enough material that could cohere into a record. Obviously, we weren't playing live, so we were forced into focusing on that. Some additional songs came during the early part of quarantine.
There's an eclectic range of influences across the album. How hard was it to know which songs fit together best?
Matt: We're certainly not bound together in any particular style, so we weren't trying to put something together from the same sonic place. It was more of an intuitive feel of creating a collage of sounds and sensibilities.
Pete: We had some good healthy arguments about which would be the final 13 songs. It was good to let everybody fight for the songs they want. Our mixer, Brandon Bost, had a lot to do with the final sequencing. We had a running order that was a little more disjointed, whereas Brandon made it feel like one whole expression.
How did you come to work with Brandon?
Michael: He's worked on some little artists like Adele and The XX you might have heard of – he's an incredible talent. Through the Bowie connection, I reached out to Tom Elmhirst, who mixed Blackstar. He'd seen Lazarus in New York and he came down to the studio and offered to mix. But Tom is all over the place, being so busy but he works with Brandon. He's based in Electric Ladyland studios in New York, and that was a thrill to work there too.
Matt, I gather your daughter came up with the name 'Princess Goes To The Butterfly Museum' when she was only three. Has she said any other great band names since?
Matt: She comes up with so much stuff. If friends need a band name, I'm going to hire her out. She's definitely got a few names for wedding musicians. Kids are exploding with creativity without even thinking about it. It's up to us to oversee those moments, especially before she can some at me for royalties. Though I keep her in avocado toast every day already.
Michael, having acted in musicals since you were at school, did you want to be in band before now too?
Michael: I just focused on acting instead. As an actor, you're always fraught with the possibility of being pigeonholed. As someone making musical theatre, I maybe didn't lean into singing as much as I could have done, because of that possibility. Now, I'm pigeonholed as someone who's surrounded by dead bodies, but that's another story. Being in a band didn't happen until it happened – Princess was in no way pre-meditated, but hooking up with these two guys is definitely one of the most magical developments I've experienced.
You all grew up in the '80s, and some of the songs sound influenced by bands like Tears For Fears. What did you listen to as teenagers?
Michael: Hey, we were born way past the '80s. We're '90s kids. If you're time-travelling, anyway.
Matt: I grew up in downtown New York, with all the 80s stuff that was happening there like the Paradise Garage club. Through that, I got into Giorgio Moroder and Donna Summer.
Michael: I loved rock music, but I had older brothers and so the first music I remember was relatively old stuff. I loved Black Sabbath. Then in high school, I listened to a lot of R&B, but I was also always in choirs, so I was into Palestrina masses too. So my tastes were pretty eclectic, and you're right, 80s New Wave is deep in my DNA.
Pete: We've never had conversations about who we want to sound like, though. I know that's not unique, but I think there's a spontaneity in Princess where our sensibilities collide.
The song 'Nevertheless' is a huge Underworld-style track. What inspired it?
Michael: It started with an interest in stringing together a series of compound words – never, the, less; not, with, standing – and from there it became this alien abduction landscape. I don't know what it says about me that this dystopian mothership world is what came out.
Matt: The music was more or less in place, but when Mike sent over that track late one night, I listened to it 10 times in a row, gobsmacked.
As your lyrics are spontaneous, do you ever get freaked out by what you come up with when you look back at them?
Michael: Absolutely, and that's an invigorating feeling. I'd never had the experience of performing my own original material before this band. I'll sometimes be reminded of that during our shows. When I'm really enjoying it in the moment, I'll think "Oh yeah, we made this and I was there when it happened". That's fun and it happens a lot. Like, I'll be walking my dog and a song will come on a playlist and I'll think "Oh shit, that's us! What the hell were we thinking?" That's a really happy moment.
What's the buzz like performing your own songs compared to being in a musical?
Michael: There's a lot that's similar: you're in the same room as people taking in you're performance, you're sharing a space. You exchange energy with the people you're onstage with. But playing with Princess, it's more like taking a ride, of letting the music flow through you. There are fewer self-conscious hiccups. As an actor who's sung, it wasn't completely new or foreign, but now I'm not presenting someone else's words or character. There's an intuitive sense of comfort that's allowed us all to remain in the midst of the moment.
Pete: Completely. We don't want to have too rigid a sense of how we want our stage show to feel, that we want to let it happen.
How has Lazarus and working with David Bowie fed into the band?
Michael: The experience of Lazarus was a unique performative experience, because we were charged with embodying Bowie's final flourish of artistic expression. That was incredible. Collaborating with David, doing whatever I could to absorb his mojo, helps me feel inspired to see this opportunity. Once this opportunity, to be in a band, revealed itself, I tried to grasp it as David would have. One of the great things about Hedwig And The Angry Inch is that it got me in touch with the feeling of wanting a band. Doing that and Lazarus was invigorating, and maybe helped give me 'permission' to start making my own music.
How frustrating is it that you're not able to play the album live yet?
Pete: I don't think words can adequately express how much we miss playing live. That's the pinnacle.
Matt: It's like not being able to do a drug you're addicted to.
Michael: There's nothing like the live energy. Recording is the other half of it, so maybe that's the methadone situation. Like all bands, we want to be out there pushing the volume up. We're absolutely going to play these songs live once we can.
How much of a collector of music are you?
Michael: As is common, I've had more of a purge than getting more stuff lately. But now that Thanks For Coming is going to be an actual vinyl record, I'm going to have to get a new turntable. Perhaps this is the dawn for my new era of targeted acquisition. If that happens, I'll go down a rabbit warren of live recordings of Thelonious Monk and Nusrat Fateh Ali Khan.
Matt: I don't have Spotify and I don't do that much listening. I love jazz and Thelonious too, and there's nothing to replace putting something on the turntable, dropping the needle and hearing that little crackle. I love physicality in a lot of things, not just music, so I still have my vinyl collection.
Pete: I'm a really horrible DJ sometimes and I like to DJ on 45s. I've always kept a couple of record players lying around. My father is a jazz musician and he dumped a ton of his collection on me.
How are you all coping in lockdown?
Pete: We're trying to stay positive, to stay focused and keep making stuff. I'm trying to look back on the past year as one of tremendous creative output.The circumstances of making this record were fucked up, of course. But I'm still able to feel mostly gratitude, of getting to this point of releasing music.
Matt: Yeah, I've just got a new upright piano, so I've been banging on that a lot, trying to throw myself into creative endeavours.
Michael: I'd echo that. Because of the pandemic, it's the first time I've lived in one place for any extended period. I'm relatively in the middle of nowhere, in the woods in upstate New York, which has been a real blessing. I'm very fortunate that I'll associate this time as something that's collectively very challenging, but also creatively fulfilling. We've been able to make lemonade from it.
Princess Goes To The Butterfly Museum's debut album Thanks For Coming is released on 14 May 2021.
Compare prices and pre-order
Princess Goes To The Butterfly Museum
Thanks For Coming - vinyl LP
Compare prices and pre-order
Princess Goes To The Butterfly Museum
Thanks For Coming - CD edition
Tracklisting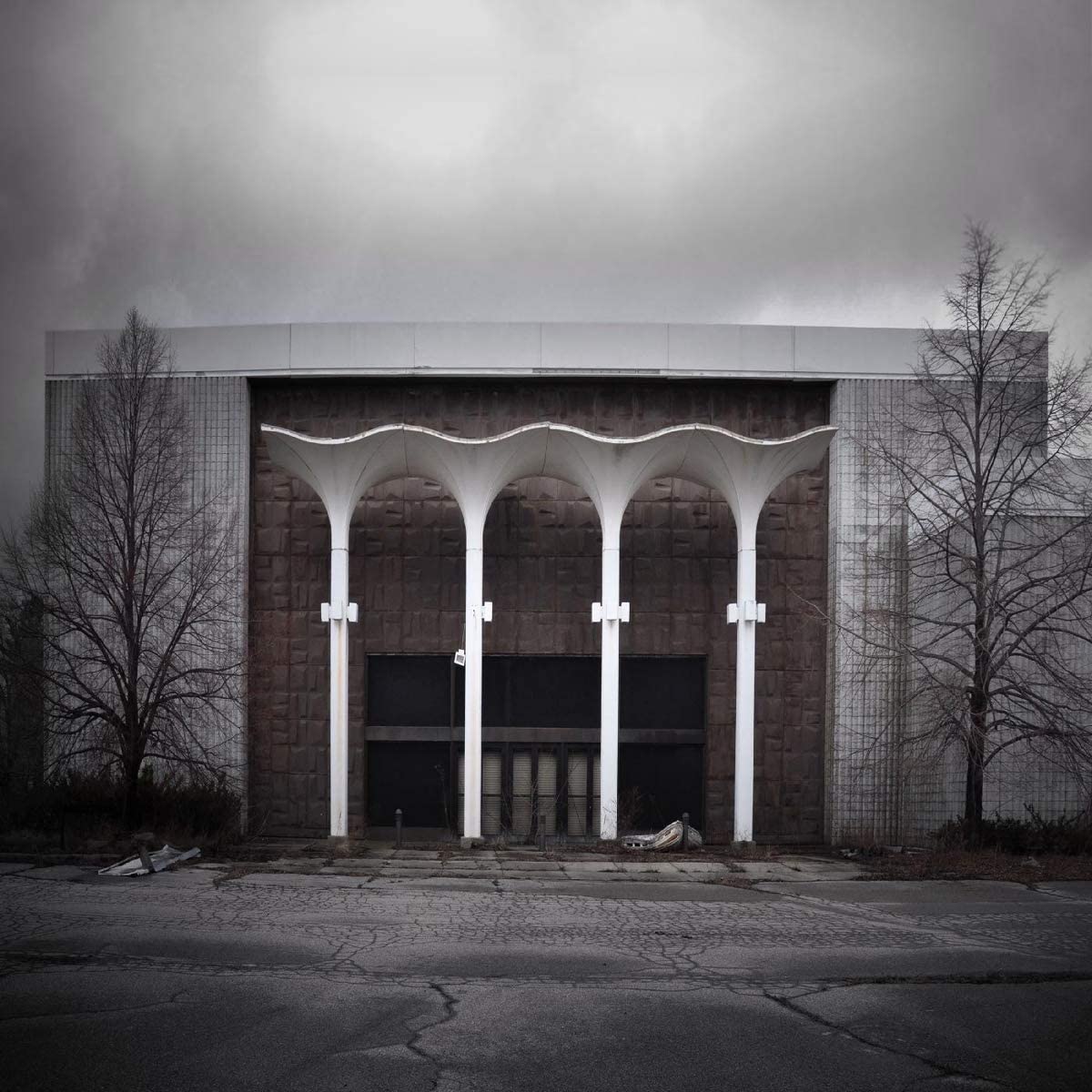 Thanks For Coming Princess Goes To The Butterfly Museum
/
Intro
Bombed Out Sites
Nevertheless
Thanks for Coming
Too Cool to Care
Armageddon Suite
Moodarama
Eat an Eraser
The Deeper Down
Sideways
Angela Peacock
Airhead
Tomorrows Screams
Italian Renaissance composer