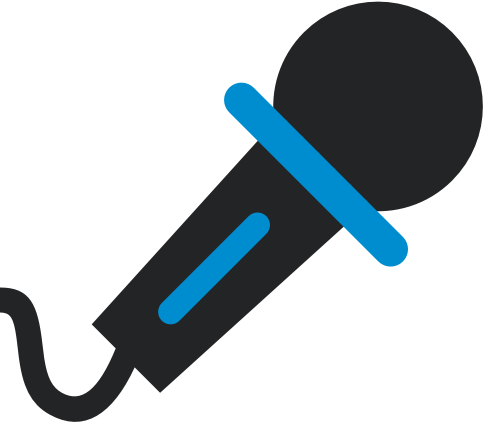 Interview
Roger Joseph Manning Jr. on new band The Lickerish Quartet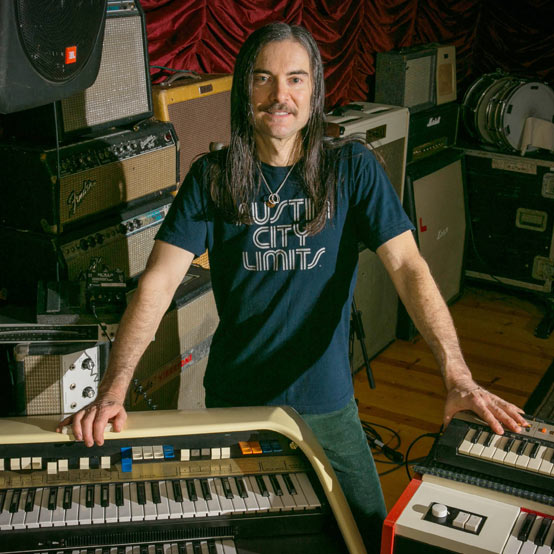 Photo: Jay Gilbert
"What excites me and motivates me is the record collection I grew up with as a young boy and a young man"
You might recognise Roger Joseph Manning Jr. these days as the man behind a stack of keyboards when on stage with Beck, but he was once half of the creative force behind Jellyfish, the early 90s American outfit with a rather silly name, but a deadly serious passion for beautifully crafted classic rock (or what is sometimes called 'power pop').

The band made two masterpieces – 1991's Bellybutton and 1993's Spilt Milk – before time-honoured 'creative differences' (between Roger and co-writer and frontman Andy Sturmer) resulted in a split just as the future was looking bright.
Over a quarter of a century later, Roger Joseph Manning Jr. is back, joined by some of his co-conspirators of that era – although not Sturmer – with a new outfit The Lickerish Quartet that ploughs a similar furrow as his old band. Roger joins me for a chat over the phone from California to discuss the new music and – when prompted – to reflect on the past, telling SDE that "to dream of what could have been leaves a pain in my stomach, so I'm not going to do that to myself."
SuperDeluxeEdition: How did this new band come about?
Roger Joseph Manning Jr: Really it just came about because while Tim [Smith], Eric [Dover] and I have been friendly over the years, we're not in each other's lives much, especially with Tim living in Atlanta. I reached out to Tim at the beginning off 2017 to simply to say I missed writing with him and that's it's a shame that we never got to do an official project together – we've done scattered, little small stuff over the years – and he liked the idea of doing something together, whether that be long-distance or coming out to Los Angeles. And then he suggested to me that we include Eric, since Eric lives in LA. We hadn't worked together for a while but he'd been on some of the previous stuff, years and years and years ago, in the 1990s, post-Jellyfish. Tim had a project called Umajets, that we all participated in briefly. But I think everyone just liked the idea. Everyone wanted to take a break from their usual musical lives and do something that was more important to them, and there's nothing more important than writing and realising your own music. We all have that driving us.
SDE: You have been quoted as saying 'it was like picking up where we left off'. What exactly did you mean when you said that?
RJMJ: When we were in Jellyfish together, we were playing Jellyfish music. But of course when you weren't on stage doing that or in the studio recording, you'd get to know each other musically, and you'd share ideas and philosophies and it was pretty clear – unfortunately right before Jellyfish broke up – that both Eric and Tim were fantastic singer-songwriters in their own right, and they had plenty of ideas that were in the wheelhouse of the Jellyfish sound – that sound of pop-rock that we enjoyed writing within and exploring, and Tim and Eric were absolutely part of that participation. But the band broke up, so it was really like we never got to conduct that experiment and continue on in that Jellyfish writing tradition. But we didn't launch The Lickerish Quartet to be a 'baby' Jellyfish or 'Jellyfish Part 2' or anything… but it's the genre, flavour, attitude that we enjoy exploring musically, and while we are doing our own thing and making our own mark there, I'm very happy that Jellyfish fans seem to be finding something to relate to in this new music that we're doing. And it's not surprising to me. Our personalities are prevalent in both projects.
SDE: Rock bands in general, and certainly spending lots of time and energy on exquisite productions, is not the most fashionable thing to do at this moment in time. Does that concern you in any way, or are you just doing this for the fun and enjoyment of the creative outlet?
RJMJ: Yeah, well hopefully that's why any artist does whatever they do, because they are 100 percent inspired to do it. Obviously, there are artists that do stuff solely for money, and that's always a balancing act, but it's hard to get excited about that stuff. No, we are absolutely driven by the art and the inspiration to flesh out these ideas that pop into our heads. And if you recall, when Bellybutton came out, it was the height of hair-metal, or the 'Madchester' scene in England, and we had nothing to do with any of that. And by some miracle we still found our fanbase. We played London, we played Manchester… we had great shows there, much to everybody's amazement. And then when the second album Split Milk came out, that was at the height of grunge; Nirvana, Pearl Jam, Soundgarden were ruling the airwaves and nobody cared about heavy metal any more, but everything was still guitar-driven, in that heavy post-Black Sabbath kind of a way. Plenty of that I loved. I'm a huge Soundgarden fan [but] I don't choose to write in that style, really, or if I did that was more about what the band Imperial Drag was all about. So while I'm not necessarily happy about it, I'm used to being alone on an Island with my musical offerings, and those that my collaborators share, and you just kind of get used to accepting the fact that that is just how it is. Again, I wish that wasn't the case, but my God, what we're doing now couldn't be more removed from what the Sam Smiths and Billie Eilishs of the world and doing. But it's like, so be it…
SDE: Tell me about the recording process. Was it old-school all-in-the-studio-together or were you sending files across to each other? Obviously times have changed and it is easier to record music these days, although that's not necessarily better. How did that work out?
RJMJ: Right, I agree with you 100 percent. Technology allows us great flexibility, especially with Tim living in Atlanta, all the way across the country. But my preference has always been taking a rehearsed band into the studio with an expert engineer who is helping to sculpt fantastic sounds and we try to capture that spontaneity and that personality of the live performance, which is at the core. Then you can overdub as much as you want. We did do some of that. We had British drummer Jeremy Stacey play on all the tracks. He flew out from England to do that and so we focussed a lot with drums with him for about two weeks, with very little overdubs. And then we've basically got a policy – and this is in everything I do – and that's there's no right way to get to the finish line. As long as it's blowing my mind and my partners' mind and the audience's. If the computer helped, great. If it was done like Pink Floyd with Alan Parsons in the studio, great! I'm not precious about those things. I certainly have my preference, but like you said, time and money are always considerations and you've got to figure out what you can do in this day and age, to share your art with the world. So it was every combination.
SDE: You aren't coming out with an album, but rather an EP. It's called the 'Threesome Vol. 1 EP'. Tell us more about that…
RJMJ: We've close to finished 12 songs. So we have another eight songs that are nearing completion. And we looked at the songs and thought it best to connect with the public – because it's been so damn long – in the form of EPs. So it's a little bit at a time; four-song batches. The first four songs seemed to fit together best, but the other EPs will be great as well and will be a little bit different in terms of where they take the listener. But for the first EP we just wanted a balanced four songs. So there's a slower ballady stuff, a faster hard rocker, some with a bit more humour attached…like 'Fadoodle' which is very much like a Sparks exploration and 'Bluebird's Blues' is more lyrical and a bit more like a Wings-style song… but again, I only use these terms for the listener to relate to. That was never the goal. I could say it's just as much 10cc… I mean, obviously I'm not going to make any contemporary references, because unless you can tell me, I don't know of anybody, except maybe Supergrass, who has done music remotely like this in the past 20 years, so that's why I keep bringing up retro references because there are no contemporary references![laughs].
But that's okay. You've got to be honest with yourself and what excites me and motivates me for the most part, is the record collection I grew up with as a young boy and a young man. Obviously, there's been music I've loved since then, but when it comes to deep, deep musical conveyance that makes me either cry tears of joy or tears of sorrow, or just lose my mind on the dance floor, like a madman playing air guitar, that's usually music from those eras. There's still brilliant artists that continue to amaze me, like Elvis Costello – his last album from a year or two ago is one of his best – and Paddy McAloon, Thomas Dolby, but again we are talking about artists from the 80s that are carrying on their tradition. And Neil Finn, they are still doing great stuff but it's rooted in melody-oriented song tradition. It has nothing to do with hip-hop. Hip-hop has dethroned classic rock – and I not saying that it's bad or good – evolution happens, generations come and go – but what's called 'pop' now all sounds like a reworked, urbanised Drake song. And that's fine, it's just I'm not interested in that. It does nothing for me and it's not why I got into this line of work, let's put it that way [laughs]. I got into this line of work when I heard Elvis Costello's Imperial Bedroom and Thomas Dolby's Golden Age of Wireless… I could go on and on… the first Smiths album… blah, blah, blah… but times have changed.
SDE: Did you ever consider reaching out to Andy [Sturmer] to make this a full Jellyfish reunion?
RJMJ: No. He's made it pretty clear over the years, that he's happy doing whatever he is doing in his life – personally and musically. And again, because our goal wasn't to resurrect Jellyfish, it was simply to get together and write original music we love. Once we were excited about it we thought 'gosh maybe we should record this and share it with the fans'. I know the fans are out there because I put out a solo EP two years ago, the Glamping EP, and I had solo albums in 2006 and 2008 and they had a good response, especially in Japan, so it was more about that. We know the audience is out there, so let's give them some original pop melodies to sink their teeth into. So it was more about what can the three of us do, what can we explore, because like I said we never really go that chance, we never gave ourselves that chance. Life is what it is, your a freelance musician and you're always trying to juggle creative fulfilment with paying your bills. I mean, Tim was out on the road with Sheryl Crow for like forever, and then he was out with the Finn brothers and then Noel Gallagher's High Flying Birds… I've been off and on with Beck for over 20 years so you just do what you do, but somewhere in their life is going by really fast [laughs] and part of me is saddened by the fact that I never got to write with my bandmates, so let's see if they're interested!
SDE: How do you look back on those five years at the beginning of the 1990s? You must be incredibly proud of those two albums, but any regrets in terms of how relatively short-lived it was?
RJMJ: Of course. There was never any intention of disbanding as early as we did and circumstances force you to make choices; there are always forks in the road. I'm amazed that we got the attention of as many people as we did. I mean, as much as I love Bellybutton, and I stand by it to this day, I think Split Milk is more fleshed out, it's more what our original goal was and I think a third album would have refined that even more, I think our audience was building and I think the likelihood of having a radio hit and maybe crossing over to a larger market – you know, business terms like that – I think would have been more likely, but literally you can't cry over split milk with this stuff. Life shows up and doors of opportunity close and open and you choose how you are going to be with that. But it's very sad and in many ways it's like the parents got divorced and the kids' lives were affected –  in this case the kids being the songs. And I'm amazed that so many people remain passionate and inspired and we continue to get new fans, people who weren't even born when those albums came out. So I'm certainly thankful for what was, but to dream of what could have been leaves a pain in my stomach, so I'm not going to do that to myself.
SDE: There's a similarity in some ways, because Jellyfish started out as a studio band, putting the first album together and then going out on tour. Will The Lickerish Quartet go out and play some live shows or are you just going to remain a studio band for the time being?
RJMJ: Well, we all love playing live, but playing live requires some sort of funding, because to get this project out on the road would require hiring a bunch of people. There's a financial overhead involved, so that remains to be seen. I don't consider it likely. I mean if someone could present us a package where played major markets around the world, like London, New York and so forth and it was financially sustainable… [then maybe] because if it's not, travelling is really hard – obviously now there is no travel happening – but it's certainly something we'd love to have as a part of this, but it's not a goal, I would say. I thrive in the studio, I love sculpting songs in the studio, whether it's my own, or other people's projects that I play on, which I do quite a bit of – I love that challenge, the puzzle, because every project, every song is a different challenge, but it's always most fun to work on my own stuff, whether it's with collaborators or solo. So you know, it's like, life is short, so you can struggle out on the road, and come home with almost no money in your back pocket, or spend that time in the studio sculpting audio.
SDE: Given the era that were are in, where even big names like Paul McCartney won't sell that many copies of his new album, what will success look like for The Lickerish Quartet?
RJMJ: It's pretty straightforward, which is to be able to re-spark the attention of not only our fanbase, but folks who have yet to discover us, who will find out that we're probably going to be their favourite band, that they've never heard of [laughs] and of course that will hopefully generate enough income through all the wonderful band experience and fan-funding campaigns that we've had some success with. To simply fund and provide for future recordings. To do this music right, it's so, so time intensive. And that's okay, it's just the nature of what we do. It's very time intensive and there are financial overheads. But we just want to keep it moving forward, so another 20 years doesn't go by without us giving the audience some music.
---
Thanks to Roger Joseph Manning Jr. who was talking to Paul Sinclair for SDE. 
---
The Lickerish Quartet's Threesome EP is released on CD on 26 June and on vinyl on 31 July 2020. The SDE shop is stocking both the CD and vinyl versions of the EP. Use this link, or the buttons below to pre-order.
Fans in America may prefer to shop at the band's US-based Bandwear store.
Compare prices and pre-order
The Lickerish Quartet
threesome vol 1 - vinyl edition
Compare prices and pre-order
The Lickerish Quartet
threesome vol 1 - CD edition
1. Fadoodle
2. Bluebird's Blues
3. There Is a Magic Number
4. Lighthouse Spaceship