 News
Jellyfish / When These Memories Fade / coloured vinyl box set
1000 units only • One time pressing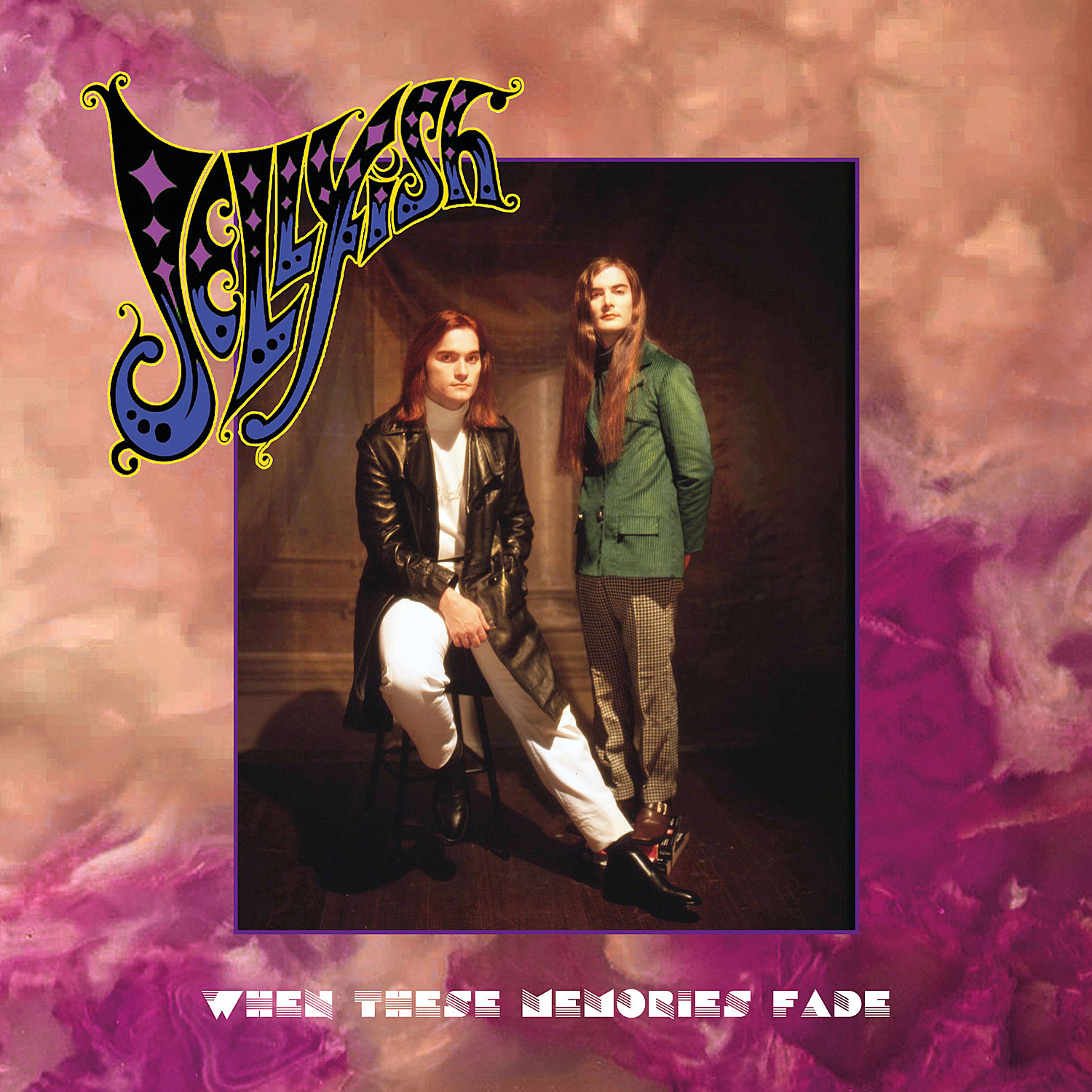 Limited edition seven-inch coloured vinyl box set • 1000 units worldwide • One time pressing • Includes 64-page booklet
When These Memories Fade, is a new seven-inch singles box set celebrating the short, but amazing, career of early 90s American rock band Jellyfish.
Jellyfish formed in the late '80s out of the ashes of Beatnik Beatch, a power-pop band that included Bay Area high school pals Andy Sturmer and Roger Joseph Manning, Jr. That band released one album on Atlantic then split up, leaving Sturmer and Manning to their own devices. This resulted in Jellyfish, a band who were influenced by classic 1970s rock-pop, whether that be Wings, ELO, Queen, Badfinger or Elton John. Critically acclaimed, they struggled commercially in America in particular, where hair metal and grunge were the order of the day, although enjoyed reasonable success in the UK, even if only one single penetrated the UK top 40 (their debut 'The King Is Half-Undressed').
This new box set features all six UK singles, pulled from the two albums – 1990's Bellybutton and 1993's Spilt Milk – (including the 4-track 'Scary-Go-Round' EP) which are pressed on multi-coloured seven-inch vinyl. Additionally, a unique bonus seven-inch featuring two covers, one of which is 'Think About Your Troubles', a tribute to Harry Nilsson, recorded by Roger Manning Jr and Andy Sturmer in February 1994, a few weeks after Nilsson's death ("it was the last thing Jellyfish did as a group", Roger recalls).
The audio has all been remastered especially for vinyl and as well as the singles in picture sleeves, this box set includes a 64-page booklet with very detailed and entertaining track-by-track guides (not the same as those in the 2015 Omnivore CDs) from Roger Manning Jr, Jason Falkner, Chris Manning, Tim Smith, Eric Dover and band members and a newly written essay by Maura K. Johnston. The booklet is packed with previously unseen photographs, rare memorabilia and promotional items.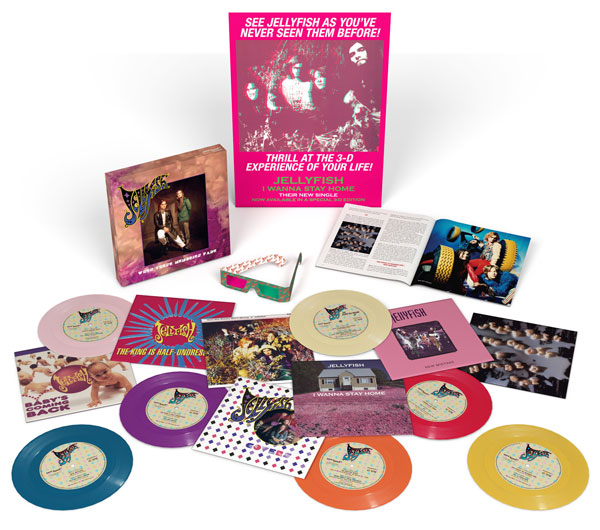 This lift-off lid box set is rounded off with an exclusive 3D poster alongside custom Jellyfish 3D glasses (in case you've lost your pair from the 'I Wanna Stay Home' CD single!).
When These Memories Fade is limited to just 1000 units worldwide and is a one-time pressing. It will be released on 30 September 2022, via Newland Records. Don't miss out, pre-order your copy from the SDE shop using this link or the button below.
EU SHIPPING NOTES: If you are ordering from the EU please be aware that that goods may be subject to import VAT when they arrive from the UK. The prices the SDE shop charge you do not include VAT.
Tracklisting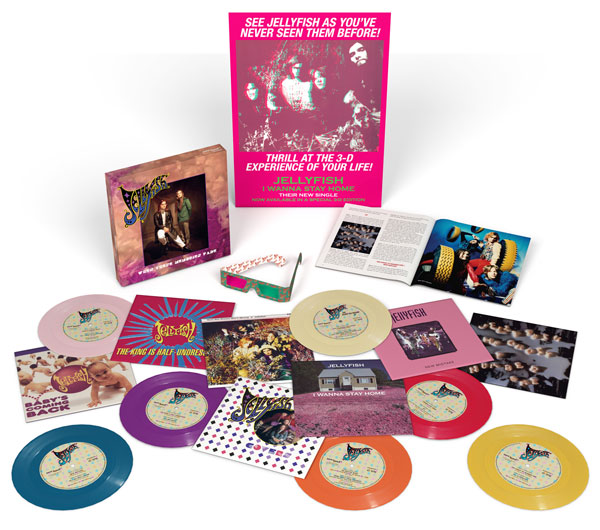 When Memories Fade Jellyfish
/
7″ coloured vinyl box set
Disc 1: The King Is Half-Undressed

The King Is Half-Undressed
Calling Sarah

Disc 2: Baby's Coming Back

Baby's Coming Back
All I Want Is Everything

Disc 3: The Scary-Go-Round EP

Now She Knows She's Wrong
Bedspring Kiss
She Still Loves Him – Live
Baby Come Back/ Baby's Coming Back (Medley) – Live

Disc 4: I Wanna Stay Home

I Wanna Stay Home
Jet – Live At The Hard Rock Cafe, San Francisco, 1991

Disc 5: The Ghost At Number One

The Ghost At Number One
All Is Forgiven

Disc 6: New Mistake

New Mistake
He's My Best Friend

Disc 7: Covers

No Matter What – Live at Roxy, Hollywood, October 25th 1990
Think About Your Troubles – Recorded February 1994 in North Hollywood, CA.