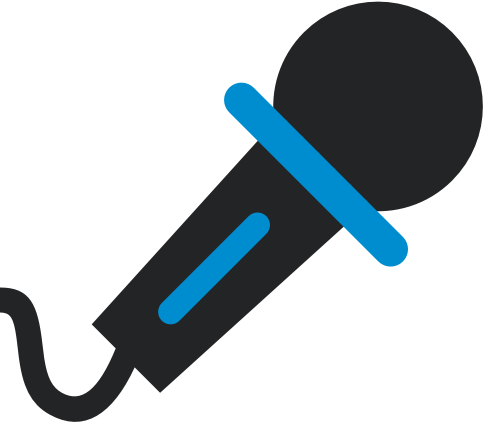 Interview
Songs from Little Earthquakes: Producer Chris Hughes on Tori Amos
One of the best things about music is its ability to surprise. Despite being a committed fan of Tori Amos since late 1991 (when I bought the CD single of Me and A Gun, having read a rave review in a music paper by Billy Bragg) it was only relatively recently that I realised that that song, and a few others during the sessions for the Little Earthquakes album, were produced by Ian Stanley.

Ian played a key role in the success of Tears For Fears. In the early 1980s he invited Roland Orzabal and Curt Smith to his home studio, and with the help of his Roland JP4 synth and CR78 drum machine helped them demo tracks such as Pale Shelter, Change and Mad World. Most of Songs From The Big Chair was actually recorded at Ian's house and he co-wrote five songs on that album, including the worldwide smash and US number one, Shout. Ian forged a close relationship with producer Chris Hughes while working with Tears For Fears and their partnership was "responsible for how good Songs From The Big Chair turned out" Roland Orzabal told me in 2014. Six or seven years on and Ian enlisted the help of Hughes again while working on Little Earthquakes (Chris's only official credit is for drumming on China), as well as Ross Cullum (who co-produced Tears For Fears' The Hurting) and musician Will Gregory (who plays sax on Songs From The Big Chair).
Since Ian Stanley doesn't give interviews these days, I called up Chris Hughes. He promised to have a word with Ian and Ross to jog his memory, and a couple of weeks later we spoke again:
SDE: How did you come to work on Little Earthquakes?
Chris Hughes: Ian Stanley – obviously a mate from Tears For Fears etc. – had the job of producing Tori's album, he was involved with quite a lot of it, in and out. At the point where he got me involved, there was one track that was quite complex and a bit odd in terms of timing. And he gave me the task of taking it apart and re-editing the whole thing. I can't remember, but he maintains I did an amazing job of a couple of bits of pieces on the record, doing edits and tightening things up. There was a one track where they wanted to turn it into more of a single, and I think Ross Cullum was involved in mixing. He didn't record anything, as far as he remembers. We were at Olympic Studios and I played drums on a couple of bits and pieces, some of which got used and some I don't think did.
SDE: The track that was remixed for the single release was Crucify, that's probably what you're referring to.
CH: Yes, that's it. I'm pretty certain I worked on that.
SDE: You're credited with playing drums on China, which was also a single. That track also features Will Gregory on Oboe, Ross Cullum mixed it and Ian Stanley produced it – so it has the most 'Tears For Fears' input!
CH: That's right. The thing is, at that time, the standard way that Ross, Ian and myself worked – and actually this was the case on the Propaganda album [1990's 1234 was produced by Ian Stanley and Chris Hughes] – was that one of us would be working on an album, and there'd be a track that was a 'problem' track. You know, I'd be working on a track and the rhythm would be fine, but there would be a chord progression that was not quite right, or some harmonies that I didn't think were good, and I'd phone Ian up and say "Ian mate, come and listen to this track – tell me what's wrong with it". And he'd come in and mess around on the keyboard and say "you could take the bridge to this place, or change a chord here" and spend an afternoon working on it and invariably make it better. And similarly, he'd be working on a track and he'd call me up and say 'I've got this song up, the jump isn't right, the rhythm doesn't feel very good… can you come over?" And quite often I'd go over to where he was working and would recommend re-editing the drums or doing some programming. There was never any money involved, we'd always just go in on each other's sessions and help each other.
That relationship was in full swing at the time he was doing the Tori record.  So he was at the helm and on a couple of pieces he wheeled in people he knew. In those days, he'd send me a DAT or a cassette, because obviously we couldn't email music across. So that's what happened with Tori's stuff. It wasn't just one day, it was on a number of occasions, where he'd say "have a listen to this – what do you think?" And then I'd go and help him. That was the climate in terms of what was going on.
SDE: With the "Little Earthquakes" album, they ended up getting various producers working on different tracks, so it wasn't just one production team working on the whole thing*
CH: Correct. I think East West [the label Tori was signed to in the UK] felt that she was an artist they should invest in, and make sure it was right. And typically, you get these albums where everyone is worrying about it being as good as possible and no one settles with one person to produce. It happens all the time.
SDE: You're not putting all your eggs in one basket, effectively…
CH: Yes. Or, you're dealing with an artist that's tricky and changeable and likes a production one minute and then they're in a bar one night with some other people who say "you should be doing this" and they come back the next day and say "I want to try working with these people". You know, I'm not pointing fingers at Tori…. although I probably am… but I think she could be quite changeable and would like things one minute and not the next, you know, she'd worry about stuff. So I think it was a turbulent time, getting that record right, kind of by nature of how she is, or how she was then.
SDE: How often were you actually in a room with Tori, with her sitting at the piano?
CH: Once, or twice.
SDE: And what was your impression of her?
CH: I'd bumped into her on other occasions. There was a period where she was hanging out with Robert Plant and I saw her. She was always very nice, witty and intelligent. Quite whimsical.
SDE: Did you think, she was someone who would go far? Obviously, she has had a distinguished and successful career over the last 20-odd years.
CH: No question. She carries that. When you meet her, she carries that sense of someone of importance.
SDE: Before "Little Earthquakes" she was of course involved in the "Y Kant Tori Read" album where she'd been marketed as a bit of a 'rock chick'.
CH: When she got over here [to England], and she was resident here for a bit and had the whole rock chick thing behind her, and I think people thought she was great, but it wasn't grounded, her persona…. in a kind of Lady Gaga way, wanting to be a rock chick one minute, and something else the next. I think she was quite easily blown around and was still looking for her voice and her story. I think East West spent a lot of time… I know talking to Ian, I remember him trying to help, with what she should be focusing on. Ian will say there was a point where he just stood back and watch her suddenly become that persona and then she was off.
SDE: Do you think there would have been an awareness, from Tori's side, about who was working on her album. That she had a production team that was involved in one of the biggest selling albums of the eighties?
CH: Yes, probably. That set of conversations would have been had. I imagine with anybody at that time, she'd be checking credentials – I don't doubt it.
SDE: Were you still drumming at this point, or did you just do it as a favour to Ian?
CH: I did it as a favour to Ian.
SDE: Thanks Chris. Let me ask you what you are working on at the moment?
CH: I'm working on an album of my own, which is a suite of piano compositions. Half piano, half computer. It will be released under my own name and probably my own label, Helium.
SDE: Can you play the piano, then?
CH: I'm pretty fucking terrible on the piano [laughs], but I wrestle with it and record bits and program bits and this record is a combination of soft and hard pianos and electronica. There's no rhythm in it, it's all pulse, really. If it all goes to plan, I'll press a vinyl record, which I'll send out to friends, with a link to download the tracks. And after that I'll do a CD edition.
SDE: But you are going to make it commercially available?
CH: Yes. I've got to tell you it's an unbelievably uncommercial piece of music [laughs] but nevertheless I will make it available.
SDE: Have you produced any records for other artists lately?
CH: I've just finished an album by a band called The Bohicas, they're signed to Domino and they are at the start of their career. I've just got one more track to work on, and then it's essentially done. They're young lads from the East of London, sort of post-Artic Monkeys, but a little bit more bratty.
SDE: When is the album out?
CH: The album will be out later in the year.
Is there any difference working with a young band these days to how it was with Tears For Fears back in the early eighties?
CH: The only difference would be that they spend more time on the phone with their lawyers. They're a little bit more savvy. Or think they are.
---
Thanks to Chris Hughes who was talking to Paul Sinclair for SDE. This reissues of "Little Earthquakes" and "Under The Pink" are out this week.
*Author's notes: The producers on Little Earthquakes were Davitt Sigerson, Tori Amos and Eric Rosse, and Ian Stanley. Although only two tracks of Ian's ended up on the album (China and Me And A Gun) he produced eleven further tracks which ended up on singles. They are as follows (tracks in rednot on the new deluxe reissue).
Here In My Head / from Crucify single

Crucify

single version / from Crucify single ("additional production")
The Pool / from Winter single
Sugar / from China single
Humpty Dumpty / from China single

Angie

/ from Winter single
Smells Like Teen Spirit / from Winter single

Thank You

/ from Winter single
Ode To The Banana King (Part One) / from Silent These Years reissue
Song For Eric / from Silent These Years reissue
Happy Phantom (Live) / from Silent These Years reissue
---
Little Earthquakes 2CD Deluxe
Under The Pink 2CD Deluxe
Little Earthquakes vinyl reissue
Under The Pink vinyl reissue
Check out the Chris Hughes-produced Where You At from The Bohicas below: