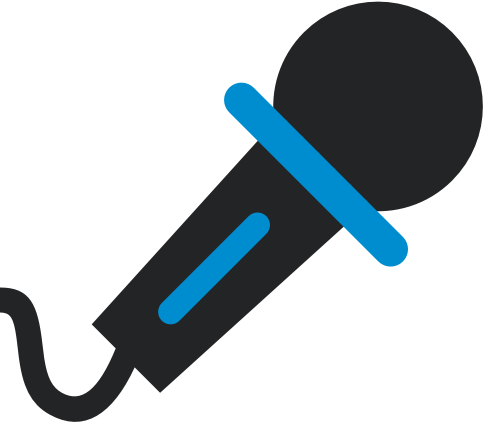 Interview
Steven Wilson on creating a 5.1 mix of Marillion's Misplaced Childhood
Steven Wilson gives SDE an insight into his 5.1 process
Steven Wilson has kindly answered a few questions SDE put to him with regards to his 5.1 mix of Marillion's Misplaced Childhood. This new mix features on the 4CD+blu-ray edition of the forthcoming reissue…

SuperDeluxeEdition: Who approached you with the request to create a 5.1 mix of Misplaced Childhood?
Steven Wilson: I've been friends with the band for a long time, and have worked on album tracks for them in the past. As a 12 year old lad I even "accidentally" attended their first ever gig (I won't repeat the story here but it's on my SW Remixes Facebook page for anyone interested). These days I socialise fairly regularly with Steve Rothery and his wife Jo, and it was he who asked me if I would be interested in doing it. It's always nice when the invitation comes directly from the artist.
SDE: You're a busy man. Is it therefore important for you to be a real fan of the work, if you are going to undertake a surround remix?
SW: Yes very much, I really love the album, it's one of the best pop / rock records of the 80's in my opinion. I made the mistake early on of remixing a couple of albums by other artists that I didn't have a strong affinity with, and I don't think I did the best job. Not bad perhaps, but without the attention to detail that someone who knew the albums intimately would have brought to them. So ever since it's been important to me to do right by the fans by bringing my own fan's perspective to any project, that "nerdy" attention to detail that only someone who knows an album inside out can bring to it.
SDE: Were there any particular challenges, in terms of creating this Marilion 5.1 mix?
SW: Yes, there's not much on it! I was surprised, because obviously it's quite a big sounding album, but that's because it's beautifully recorded. In fact at any one time there's usually only drums, bass, one or two guitar / keyboard parts, and a lead vocal going on. Occasional solos of course, but there's barely any backing vocals, and very little in the way of what you might call sound design. The album just works really well as a well composed suite, but it's quite simple in the way it's arranged and layered, a very economic recording. So it's certainly not a whizz-bang 5.1 mix, and I don't think it would have leant itself to that anyway. I would describe it as being closer to a more immersive interpretation of the stereo mix. Sometimes that can be the right approach to take in my opinion. The lead vocals on the original album are quite far back in the mix sometimes too, and I stayed pretty close to that template, even though I might have mixed them louder if I'd been doing the album from scratch. But still they sound great where they are, that's just a personal thing.
SDE: When was this mix created?
SW: Spring 2016, it's taken a while to come out, as some of these big deluxe edition projects do. It's often the artwork, sleeve notes, and getting clearances on photos and archive recordings that delay things.
SDE: How did any approvals from the band work? Was Fish and the current Marillion line-up both involved?
SW: Steve R came and listened to it, and made some changes. Then I sent the files to the band, but to be honest I don't know who actually got to hear it after that. I didn't get any more changes requested.
SDE: Were you in touch with producer Chris Kimsey at any point?
SW: No, only the band.


Misplaced Childhood is also being reissued as a 4LP vinyl box
SDE: Your process is to create a stereo remix on the way to the 5.1. Why isn't that new stereo mix of Misplaced Childhood included as part of the reissue?
SW: The original stereo mix is absolutely the way it should be, I matched at as close as I could before doing the 5.1, but I felt nothing would be gained by including it. In the past I've tended to send my new stereo mix to the band/label as a kind of "oh by the way…" but I heave learned that if you do this they will always include it! (extra selling point I guess, "New Mix!") So I've actually stopped delivering one if I don't feel there's any significant improvement or variation. For example I didn't submit a new stereo mix for Tears For Fears "The Seeds of Love" either, it's one of the greatest stereo mixes ever in my opinion, so I'll only get a kicking (rightfully) from the fans if I try to go up against that! One caveat to this is that there are some cases where the label *have* to include a new stereo mix – for example with the Yes reissues, Panegyric licensed the albums from Warners on the condition that a CD with the original Eddie Offord mix would not be part of the package, and therefore be in competition with their standard CD editions. It could only be included on the blu-ray/DVD, so I had to create a new stereo mix for the CDs, and in some cases that was a tough ask, especially with Close to the Edge, where there were even a few keyboard parts missing from the tapes.
SDE: You *did* create a new stereo and 5.1 mix of B-side Lady Nina, but why didn't Freaks get the same treatment?
SW: I wasn't given the multi-tracks for that song, maybe they are missing.
SDE: Did you have any involvement in the new remastering of Misplaced Childhood?
SW: No.
SDE: Have you/will you be doing similar work on other Marillion albums?
SW: Unfortunately these days I'm not able to do the same amount of remixing work as I was, as the increased momentum and work load coming from my own music have left me with less and less time. But I promised the band I would do Brave, because that's a conceptual album that *is* very layered and has a lot of sound design in it, one of those albums that seems like it was almost recorded with a future 5.1 mix in mind. At least that's my hunch at the moment, I haven't started on it yet. I don't know if the band plan to get any of the other albums mixed into 5.1 by someone else, or just stick to stereo on the other reissues in the series. But there are other guys out there that could do great surround mixes of that material for sure.
---
Thanks to Steven Wilson for answering these questions.
Read about his new album, To The Bone.
---
The 4LP vinyl reissue of Misplaced Childhood has now finally  come down to a reasonable price on Amazon UK and at the time of writing is now £54 for the four-LP 'boxed' set.
More to the point, they've finally got their act together and listed the 4CD+blu-ray edition which until now has been notable by its absence. This can be pre-ordered for a decent £25.
Misplaced Childhood will be issued on 21 July 2017.
Signed editions are these are available via the Marillion and Fish websites!
Compare prices and pre-order
Marillion
Misplaced Childhood - 4CD+DVD deluxe edition
Compare prices and pre-order
Marillion
Misplaced Childhood - 4LP vinyl box set
Misplaced Childhood / 5-disc box set
CD1 MISPLACED CHILDHOOD (2017 REMASTER)
Pseudo Silk Kimono
Kayleigh
Lavender
Bitter Suite
Heart Of Lothian
Waterhole (Expresso Bongo)
Lords Of The Backstage
Blind Curve
Childhoods End?
White Feather
CD2 LIVE AT UTRECHT 1985
Emerald Lies (intro)
Script For A Jester's Tear
Incubus
Chelsea Monday
The Web
CD3 LIVE AT UTRECHT 1985 (MISPLACED CHILDHOOD)
Pseudo Silk Kimono
Kayleigh
Lavender
Bitter Suite
Heart Of Lothian
Waterhole (Expresso Bongo)
Lords Of The Backstage
Blind Curve
Childhoods End?
White Feather
Fugazi
Garden Party
Market Square Heroes
CD4 DEMOS & B-SIDES (2017 REMASTER)
Lady Nina
Freaks
Kayleigh (Alternative Mix)
Lavender Blue
Heart Of Lothian
Lady Nina (Steven Wilson Stereo Remix)
Pseudo Silk Kimono (Demo)
Kayleigh (Demo)
Lavender (Demo)
Bitter Suite: Brief Encounter/Lost Weekend (Demo)
Lords Of The Backstage (Demo)
Blue Angel (Demo)
Misplaced Rendezvous (Demo)
Heart Of Lothian: Wide Boy/Curtain Call (Demo)
Waterhole (Expresso Bongo) (Demo)
Passing Strangers: Mylo/Perimeter Walk/Threshold (Demo)
Childhood's End? (Demo)
White Feather (Demo)
BR
Childhood Memories (Documentary 72 mins)
Misplaced Childhood – Steven Wilson 5.1 Surround Mix
Lady Nina – Steven Wilson 5.1 Surround Mix
Lady Nina – Steven Wilson Stereo Remix
Misplaced Childhood – 96/24 Stereo Remaster
Kayleigh (Promo Video)
Lavender (Promo Video)
Heart of Lothian (Promo Video)
Lady Nina (Promo Video)
Misplaced Childhood – 4LP edition
LPA MISPLACED CHILDHOOD (2017 REMASTER)
Pseudo Silk Kimono
Kayleigh
Lavender
Bitter Suite
Heart Of Lothian
LPB MISPLACED CHILDHOOD (2017 REMASTER)
Waterhole (Expresso Bongo)
Lords Of The Backstage
Blind Curve
Childhoods End?
White Feather
LPC LIVE AT UTRECHT
Emerald Lies (intro)
Script For A Jester's Tear
Incubus
LPD LIVE AT UTRECHT
Chelsea Monday
The Web
LPE LIVE AT UTRECHT
Pseudo Silk Kimono
Kayleigh
Lavender
Bitter Suite
Heart Of Lothian
LPF LIVE AT UTRECHT
Waterhole (Expresso Bongo)
Lords Of The Backstage
Blind Curve
Childhoods End?
White Feather
LPG LIVE AT UTRECHT
Fugazi
LPH LIVE AT UTRECHT
Garden Party
Market Square Heroes