 News
A Certain Ratio / ACR:BOX
Rarities box • 7LP coloured vinyl or 4CD • Many unreleased tracks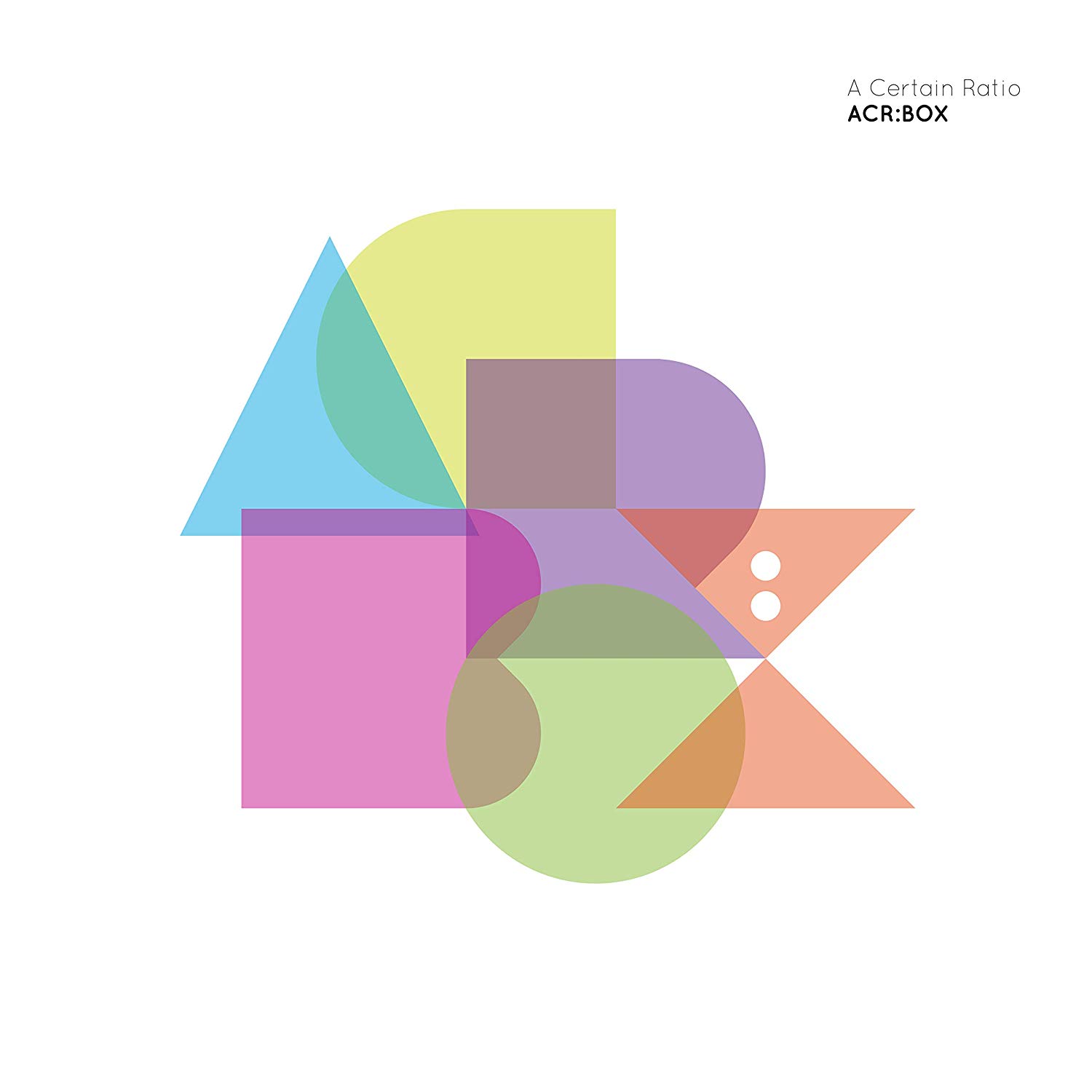 This May, A Certain Ratio will issue ACR:BOX, a new 7LP or 4CD collection that features A-sides, B-sides, alternate versions and unreleased material.

The box complements last year's acr:set with a selection of hidden gems (12-inch versions, B-sides, edits etc.) and unreleased material. The latter includes W.S.L.U (which you can preview below) and the band's cover version of Talking Heads' 'Houses In Motion', using Jez Kerr's guide vocals (prior to him becoming the band's singer). This was from a session with Grace Jones that never reached fruition.
ACR: BOX is available as a 7LP coloured vinyl set (and as a 4CD box)

Twenty-six  tracks are unreleased and both vinyl and CD box sets contain all 54 tracks in this collection. The 7LP vinyl box is presented as a beautiful looking coloured vinyl package and comes with a download code.

ACR: BOX is out on 3 May 2019, via Mute.


Compare prices and pre-order
A Certain Ratio
ACR BOX - 4CD set
Compare prices and pre-order
A Certain Ratio
ACR BOX - 7LP coloured vinyl


ACR:BOX

Singles and B-sides

1 All Night Party
2 The Thin Boys
3 Blown Away
4 Son And Heir
5 Waterline
6 Funaezekea
7 Abracadubra
8 Sommadub
9 Guess Who? (12″
10 Tumba Rumba
11 Knife Slits Water (12″ version)
12 Kether Hot Knives (Mix In Special)
13 I Need Someone Tonight
14 Don't You Worry 'Bout a Thing
15 Life's a Scream
16 There's Only This
17 Si Fermir O Grido (Touch Cassette Version)
18 Brazilia 6.10
19 Sounds Like Something Dirty
20 The Runner (Greetings Four Version)
21 Inside (Greetings Four Version)
22 Bootsy (Greetings Four Version)
23 Fever 103 (Greetings Four Version)
24 Loosen Up Your Mind
25 The Planet
26 Turn Me on (7″ Edit)
27 27 Forever (Jon Dasilva's Testimonial Mix)
28 Shack up (Electronic Radio Edit)

Unreleased content

29 Houses In Motion (Demo Version 1)
30 Houses In Motion (Demo Version 2)
31 And Then Again (Another version)
32 Piu Lento (John Peel Session)
33 Nostromo A Go Go (Demo)
34 Force (Demo)
35 Backs to The Wall (Demo)
36 The Big E (Demo)
37 Every Pleasure (Demo)
38 Rivers Edge (Demo)
39 Stadium (Demo)
40 Thin Grey Line (Demo)
41 Repercussions (African Mix)
42 BTTW 90 (Demo)
43 Spirit Dance (Demo)
44 Bitter Pill (Never Released)
45 It's Trippin When I'm Fine (Previously Unreleased)
46 Mello (JD 800 Perc Mix)
47 Tekno 4 an Answer (120bpm)
48 Samba 123 (Demo)
49 Some Day (ACR rework)
50 Happy Meal (Working Title)
51 Flight Won't Stop (Unfinished Demo)
52 Fruit Song (Unfinished Demo)
53 Say What You Mean (Unfinished Demo)
54 W.S.L.U.