 News
ABBA / Live at Wembley / 3LP vinyl
Out-of-print 3LP vinyl set re-available • New half-speed master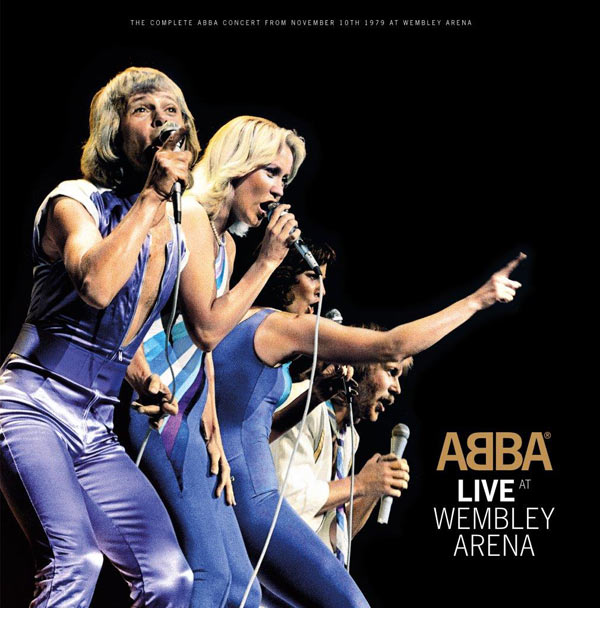 ABBA's Live at Wembley Arena concert – first issued back in 2014 as part of the group's 40th anniversary celebrations – is being made available again as a 3LP vinyl set.

Live at Wembley Arena presents the complete concert at the famous London venue from 10 November 1979. The set includes all the hits and a 'new' ABBA song called I'm Still Alive, a track that was performed on the night but subsequently never released commercially anywhere. Also, for the curious, Gammal Fäbodpsalm is, it's an instrumental piece of music (written by Swedish composer Oskar Lindberg) used to open the concerts.




The 2CD version from 2014 is still easily available, but the 3LP vinyl went out-of-print very quickly and goes for eye-watering sums (regularly over £100) so this reissue should be welcomed by vinyl aficionados who may have missed out.

https://twitter.com/Miles_Showell/status/1220392312712368128

Even better, this time around this is a half-speed mastered (by Miles Showell at Abbey Road Studios) and these are being pressed at Optimal, so this should sound better than the previous edition. It comes with a download code.

ABBA Live at Wembley will be reissued on vinyl on 13 March 2020 via UMC/Polydor.


Compare prices and pre-order
ABBA
Live at Wembley - 3LP vinyl reissue
Compare prices and pre-order
Abba
Live at Wembley - original 2CD edition
LP1
Side A
1.  Gammal fäbodpsalm
2.  Voulez-Vous
3.  If It Wasn't For The Nights
4.  As Good As New
5.  Knowing Me, Knowing You
Side B
1.  Rock Me
2.  Chiquitita
3.  Money, Money, Money
4.  I Have A Dream
LP2
Side A
1.  Gimme! Gimme! Gimme! (A Man After Midnight)
2.  SOS
3.  Fernando
Side B
1.  The Name Of The Game
2.  Eagle
3.  Thank You For The Music
4.  Why Did It Have To Be Me
LP3
Side A
1.  Intermezzo No 1
2.  I Am Still Alive
3.  Summer Night City
4.  Take A Chance On Me
Side B
1.  Does Your Mother Know
2.  Hole in your soul
3.  The Way Old Friends Do
4.  Dancing Queen
5.  Waterloo