 News
ABBA / Voulez-Vous 40th anniversary 2LP half-speed plus seven-inch box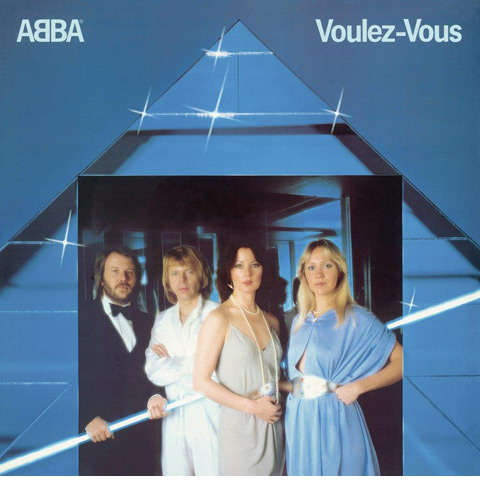 2LP half-speed • Coloured vinyl 7″ box • Seven-inch pic discs
ABBA's sixth studio album Voulez-Vous will be reissued for its 40th anniversary across a number of formats including a 2LP half-speed mastered vinyl.

The 1979 album was the first since 1973's Ring Ring not to deliver a UK number one single, although all four 45s – 'Chiquitita', 'Does Your Mother Know', 'Voulez-Vous' and 'I Have A Dream' – reached the top four and 'Chiquitita' and 'I Have A Dream' came close, both peaking at number two.
Even though the Voulez-Vous album by this point was only six months old, in October 1979 ABBA released Greatest Hits Volume 2, to coincide with their North American and European tour. Two non-album singles Gimme! Gimme! Gimme! A Man After Midnight and Summer Night City featured on this compilation. The latter had been issued about eight months prior to the Voulez-Vous album but didn't feature on it, while the former was released as a single in October 1979, before ABBA were done with Voulez-Vous (the single 'I Have A Dream' was issued for Christmas in 1979).
This not only shows us how incredibly prolific Benny and Bjorn were during this time, but explains why SIX singles are associated with Voulez-Vous, all of them top 5 hits in the UK (three of them went to number one in Ireland).
The anniversary 2LP half-speed mastered vinyl is cut at 45RPM and includes a download card. In addition to this, there will be a limited edition Voulez-Vous: The Singles seven-inch vinyl box set. This contains coloured vinyl seven-inches of all six singles mentioned above and a bonus seventh single which features the extended dance mix of 'Voulez-Vous' (so yes, that's two seven-inches of 'Voulez-Vous'). This box set is extremely limited.
If that wasn't enough, all seven singles from the box are issued separately as seven-inch picture discs.
Everything above is issued on 14th June 2019. You can pre-order the 2LP half-speed and the seven-inch box set from the SDE shop.
Compare prices and pre-order
ABBA
Voulez-Vous half speed 45RPM 2LP vinyl
Voulez-Vous – Half Speed Master (2LP)
SIDE A
As Good As New
Voulez-Vous
SIDE B
I Have A Dream
Angeleyes
The King Has Lost His Crown
SIDE C
Does Your Mother Know
If It Wasn't For The Nights
SIDE D
Chiquitita
Lovers (Live A Little Longer)
Kisses Of Fire
Voulez-Vous – The Singles Coloured Vinyl Box (7 x 7")
SINGLE 1
Voulez-Vous
Angel Eyes
SINGLE 2
Summer Night City
Medley: Pick A Bale Of Cotton / On Top Of Old Smokey / Midnight Special
SINGLE 3
I Have A Dream
Take A Chance On Me
SINGLE 4
Gimme! Gimme! Gimme! (A Man After Midnight)
The King Has Lost His Crown
SINGLE 5
Does Your Mother Know
Kisses Of Fire
SINGLE 6
Chiquitita
Lovelight
SINGLE 7
Voulez-Vous (Extended Dance Mix)
If It Wasn't For The Nights