 News
Altered Images / Mascara Streakz
First studio album in over 38 years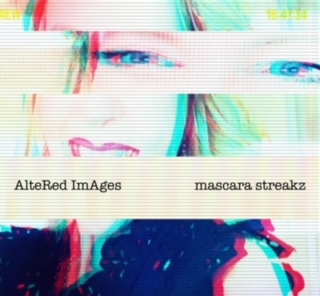 Early '80s Scottish pop band Altered Images will release a new album in 2022.
The group, fronted by singer/actress Clare Grogan, originally released a trio of albums in the early 1980s (Happy Birthday (1981), Pinky Blue (1982), Bite (1983)) with each record delivering a top 10 UK single. Happy Birthday's title track was the biggest hit, reaching number two.
The new album will be called Mascara Streakz and features the talents of original members Clare Grogan and Stephen Lironi (the pair married in 1994), and Bernard Butler and Bobby Bluebell. Grogan posted, on Twitter, that the album had been completed, at the end of September.
Before fans get too excited, the bad news is that the album isn't going to be released until August next year, which is a long wait! The band are currently on tour in the UK with The Human League, which might explain the timing of the announcement.
This means nothing much is confirmed, including the front cover artwork, the coloured of the limited vinyl and the track listing. However, signed CDs and special bundles and other editions can be pre-ordered from the official shop.
Mascara Streakz will be released on 26 August 2022.
Pre-order specific items:
Compare prices and pre-order
Altered Images
Mascara Streakz - CD edition
Compare prices and pre-order
Altered Images
Mascara Streakz - black vinyl LP