 News
Beastie Boys / Hello Nasty 4LP vinyl reissue
25th anniversary reissue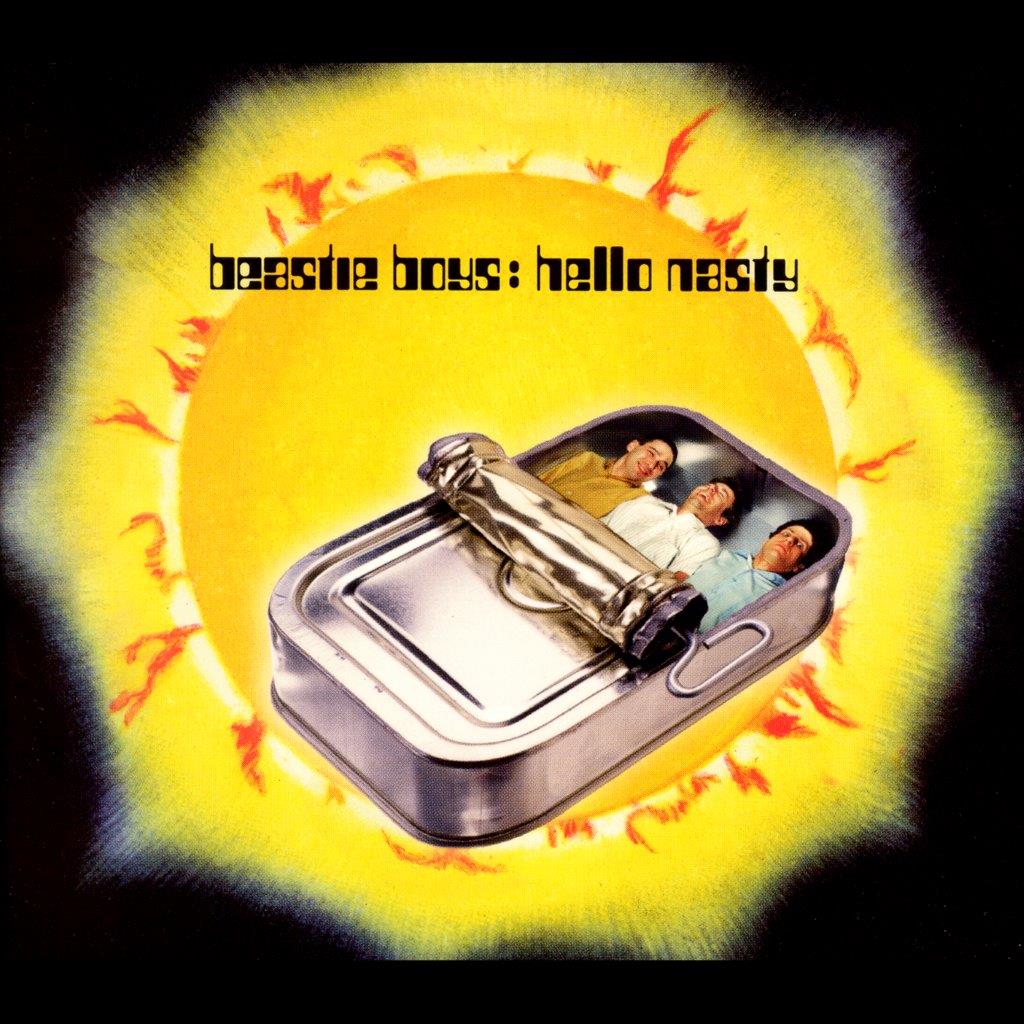 The Beastie Boys' 1998 album Hello Nasty is being reissued on vinyl for its 25th anniversary.
The album features the UK top 10 single 'Intergalatic' as well as 'Body Movin" and 'Remote Control' / 'Three MC's and One DJ.'
This 4LP vinyl reissue is actually a reissue of a reissue, since it's a reprint of the 2009 4LP limited edition which features 21 bonus tracks (on the two extra records) including rarities, remixes, and b-sides. The music is pressed on 180g vinyl and this comes in an 8-panel gatefold presentation, housed in a hardcover "coffee table book" slipcase with a removable sew-on patch.
This new 4LP vinyl edition of Hello Nasty is released on 8 September via UMe.
Compare prices and pre-order
Beastie Boys
Hello Nasty [VINYL]
Tracklisting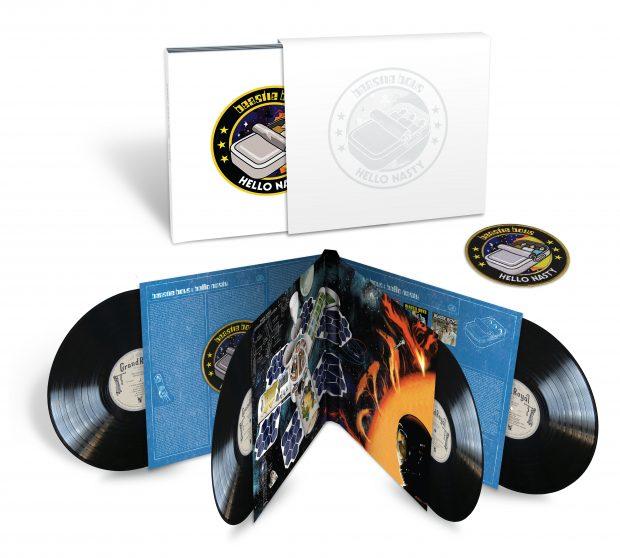 Hello Nasty Beastie Boys
/
4LP vinyl
LP 1

Side A

Super Disco Breakin'
The Move
Remote Control
Song For The Man
Just A Test
Body Movin'

Side B

Intergalactic
Sneakin' Out The Hospital
Putting Shame In Your Game
Flowin' Prose
And Me
Three MCs And One DJ

LP 2

Side A

The Grasshopper Unit (Keep Movin')
Song For Junior
I Don't Know
The Negotiation Limerick File
Electrify

Side B

Picture This
Unite
Dedication
Dr. Lee, PhD
Instant Death

LP 3

Side A

Description Of A Strange Man
Dirt Dog
Intergalactic (Colleone Webb Remix)
DR. Lee Version Dub
Switched On

Side B

Body Movin' (Fatboy Slim Remix)
Auntie Jackie Poom Poom Delicious
Putting Shame In Your Game (Prunes Remix)
Stink Bug

LP 4

Side A

Peanut Butter & Jelly
Piano Jam
Happy To Be In That Perfect Headspace
The Negotiation Limerick File (The 41 Small Stars Remix)
The Drone
20 Questions Version

Side B

The Bizz Grasshopper Experiment
Hail Sagan (Special K)
Body Movin' (Kut Masta Kurt Remix)
Creepin'
Learning Remote Control
Oh My Goodness This Record's Incredible