 News
Belinda Carlisle / The Collection 2LP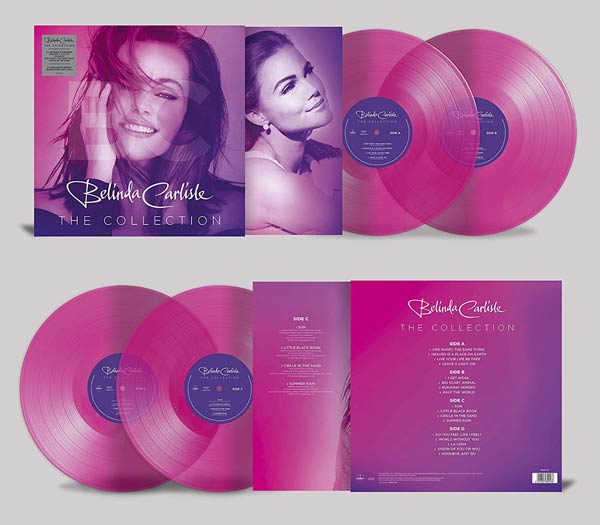 The Belinda Carlisle compilation The Collection comes to translucent PINK vinyl next month.

Originally issued as a CD+DVD package in 2013, The Collection features 17 tracks, mopping up all the  ex Go-Go's biggest hits (such as 'Heaven Is A Place On Earth', 'I Get Weak' and 'Circle in the Sand') and offers 'Goodbye Just Go', which was a new track at the time.
This music is pressed on two 180g PINK vinyl records with printed inner sleeves. This well-priced set will be released on 22 February 2019, via Demon Records.
Compare prices and pre-order
Belinda Carlisle
The Collection
LP 1
1. (We Want) The Same Thing
2. Heaven Is A Place On Earth
3. Live Your Life Be Free
4. Leave A Light On
5. I Get Weak
6. Big Scary Animal
7. Runaway Horses
8. Half The World
LP 2
1. Sun
2. Little Black Book
3. Circle In The Sand
4. Summer Rain
5. Do You Feel Like I Feel?
6. World Without You
7. La Luna
8. Vision Of You
9. Goodbye Just Go