 News
Big Country / The Crossing 2LP reissue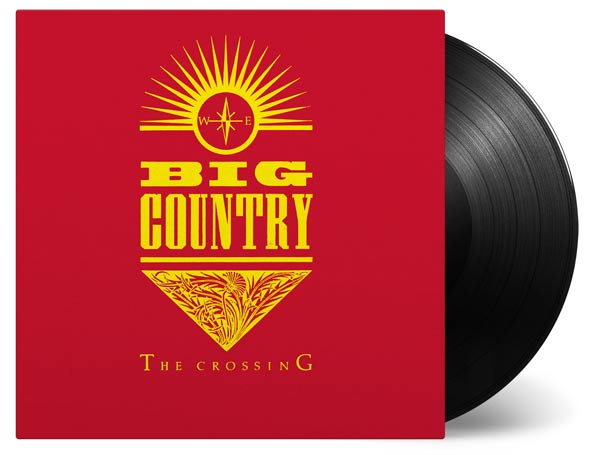 Scottish rock band Big Country's debut album The Crossing is being reissued as an expanded 2LP set in April.

The 1983 album features four singles, two of which – 'Fields of Fire (400 Miles)' and 'Chance' – were top ten singles in the UK.
The new vinyl edition is pressed on two 180g black vinyl records and features four bonus tracks. These are: 'Angle Park' (B-side to 'Fields of Fire'), 'The Crossing' (despite its title this did not feature on the album proper but rather on the 12-inch of 'Chance'), 'All Of Us' (B-side to 'In a Big Country') and 'Heart and Soul' (which was a bonus track on the original cassette tape).
The album's ten tracks are now spread over three sides of vinyl with the four bonus tracks on side D. This reissue comes with an insert with song lyrics and drawings.
The 2LP expanded vinyl reissue of The Crossing is released on 26 April 2019 via Music On Vinyl. You can pre-order from the SDE shop or the usual other channels.
Compare prices and pre-order
Big Country
The Crossing - expanded 2LP
SIDE A
1. In A Big Country
2. Inwards
3. Chance
4. A Thousand Stars
SIDE B
1. The Storm
2. Harvest Home
3. Lost Patrol
SIDE C
1. Close Action
2. Fields Of Fire
3. Porrohman
SIDE D
1. Angle Park*
2. All Of Us*
3. The Crossing*
4. Heart and Soul*
* Bonus tracks