 News
Blancmange / The Blanc Tapes 6LP box
6LP black vinyl box • Limited • SIGNED editions available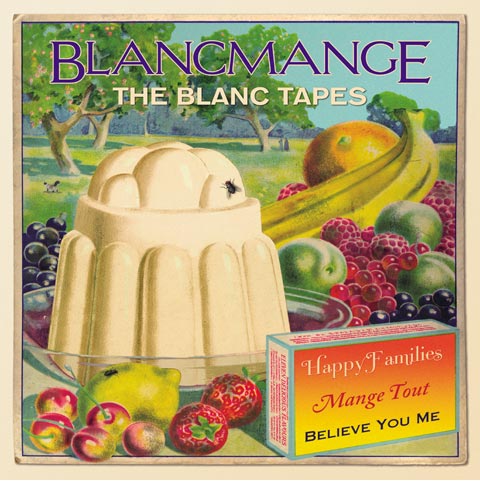 London Records are to release a limited edition six-LP vinyl box of Blancmange's The Blanc Tapes, with signed editions available.

Previously a nine-CD collection, this set brings together the band's first three albums – Happy Families (1982), Mange Tout (1984) and Believe You Me (1985) – with each featuring a bonus disc that includes of B-sides, extended versions and demos.




Each set features six back vinyl records (two per album) in gatefold sleeves with printed inners. The three vinyl packages then slot into an outer slipcase. The audio is remastered and these come with a download card.

The Blanc Tapes vinyl box will be released on 24 May 2019. The official Blancmange store offers this set with a 12″ x 12″ 'Blind Vision' print SIGNED by Stephen and Neil. If your not bothered about signed prints, it's very cheap on Amazon in the UK right now.
Compare prices and pre-order
Blancmange
The Blanc Tapes [VINYL]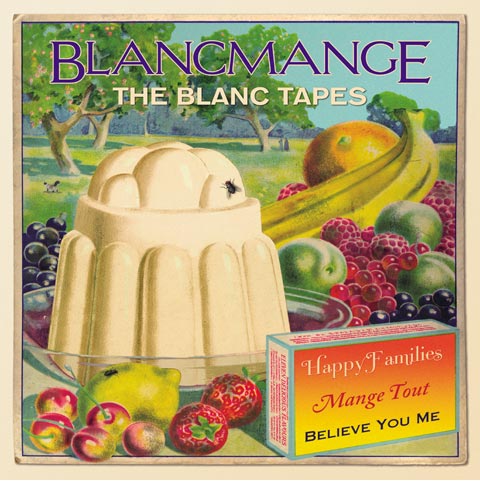 The Blanc Tapes 6LP vinyl box
LP 1 & 2
Happy Families:
A1. I Can't Explain
A2. Fell Me
A3. I've Seen The Word
A4. Wasted
A5. Living On The Ceiling
B1. Waves
B2. Kind
B3. Sad Day
B4. Cruel
B5. God's Kitchen
C1. Sad Day (Original Version)
C2. Holland (Demo)
C3. Melodic Piece (Demo)
C4. I Can't Explain (Demo)
C5. I've Seen The Word (Demo)
C6. Black Bell (Demo)
C7. Business Steps
D1. Waves (Original Version – No Strings)
D2. Living On The Ceiling (Extended)
D3. God's Kitchen (12" Mix)
D4. Feel Me (Extended 12" Version)
LP 3 & 4
Mange Tout:
A1. Don't Tell Me
A2. Game Above My Head
A3. Blind Vision
A4. Time Became The Tide
A5. That's Love, That It Is
A6. Murder
B1. See The Train
B2. All Things Are Nice
B3. My Baby
B4. The Day Before You Came
C1. Vishnu (Short Version)
C2. Game Above My Head (Extended)
C3. On Our Way To
C4. Don't Tell Me (Extended)
D1. The Day Before You Came (Extended)
D2. That's Love, That It Is (Extended)
D3. Blind Vision (Long Version)
LP 5 & 6 
Believe You Me
A1. Lose Your Love
A2. What's Your Problem
A3. Paradise Is
A4. Why Don't They Leave Things Alone?
A5. 22339
B1. Don't You Love It All
B2. Believe
B3. Lorraine's My Nurse
B4. Other Animals
B5. No Wonder They Never Made It Back!
B6. John
C1. Lose Your Love (Extended)
C2. M Diver (Alternate Dream) (Demo)
C3. River Of Life (Demo)
C4. Scream Down The House

D1. Side Two
D2. What's Your Problem? (Extended)
D3. I Can See It (Extended)