 News
London Records to replace defective Blancmange 'Blanc Tapes' vinyl LPs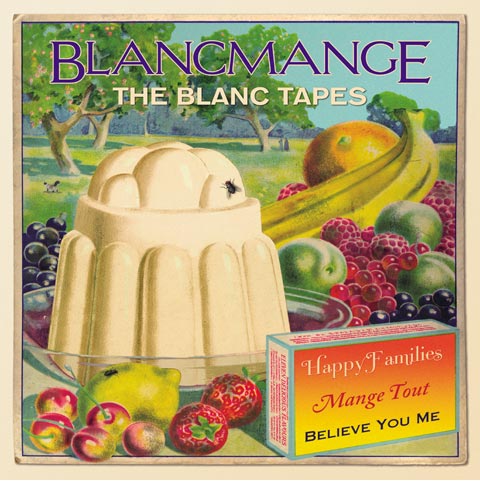 After less than positive feedback from some fans, London Records have acknowledged that problems have "sporadically affected" their recent Blancmange Blanc Tapes 6LP vinyl package and have promised to replace these for any customers impacted by this.

In a statement, the label explain that despite "a lengthy approval process to produce this release" which produced "fantastic" sounding test pressings the final pressing was affected in part by "vinyl pollution" for some of the production run. They will replace copies free of charge. Full statement details on how to get replacements, below:
London Records statement:
Dear All,
It has been brought to our attention that a percentage of our recently reissued 'The Blanc Tapes' vinyl has a manufacturing issue. Band, management and London Records went through a lengthy approval process to produce this release- in fact the test pressings we all approved sounded fantastic but unfortunately, the final pressing was affected, in part, by vinyl pollution. This is an issue with the vinyl material itself which was used for part of the run.
The problem has sporadically affected the three albums. If you have one or more copies in your set which have marks/chemical residue on the vinyl itself or sound issues please email [email protected]. We will replace faulty copies free of charge.
Please include your full name, postal address, proof of purchase (email or copy of receipt) and state which of the faulty albums you have.
Thank you and big apologies to those who have had issues.
London Recordings
Compare prices and pre-order
Blancmange
The Blanc Tapes - 6LP vinyl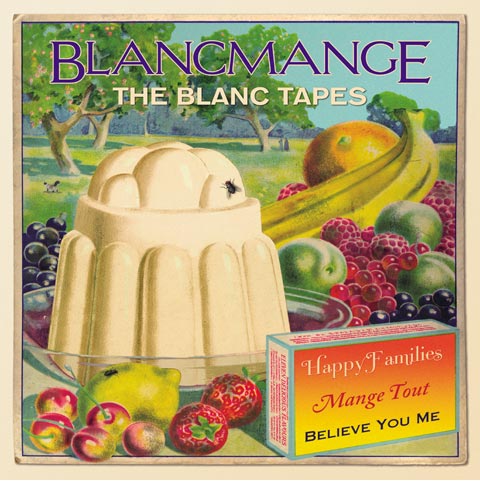 The Blanc Tapes 6LP vinyl box
LP 1 & 2
Happy Families:
A1. I Can't Explain
A2. Fell Me
A3. I've Seen The Word
A4. Wasted
A5. Living On The Ceiling
B1. Waves
B2. Kind
B3. Sad Day
B4. Cruel
B5. God's Kitchen
C1. Sad Day (Original Version)
C2. Holland (Demo)
C3. Melodic Piece (Demo)
C4. I Can't Explain (Demo)
C5. I've Seen The Word (Demo)
C6. Black Bell (Demo)
C7. Business Steps
D1. Waves (Original Version – No Strings)
D2. Living On The Ceiling (Extended)
D3. God's Kitchen (12" Mix)
D4. Feel Me (Extended 12" Version)
LP 3 & 4
Mange Tout:
A1. Don't Tell Me
A2. Game Above My Head
A3. Blind Vision
A4. Time Became The Tide
A5. That's Love, That It Is
A6. Murder
B1. See The Train
B2. All Things Are Nice
B3. My Baby
B4. The Day Before You Came
C1. Vishnu (Short Version)
C2. Game Above My Head (Extended)
C3. On Our Way To
C4. Don't Tell Me (Extended)
D1. The Day Before You Came (Extended)
D2. That's Love, That It Is (Extended)
D3. Blind Vision (Long Version)
LP 5 & 6 
Believe You Me
A1. Lose Your Love
A2. What's Your Problem
A3. Paradise Is
A4. Why Don't They Leave Things Alone?
A5. 22339
B1. Don't You Love It All
B2. Believe
B3. Lorraine's My Nurse
B4. Other Animals
B5. No Wonder They Never Made It Back!
B6. John
C1. Lose Your Love (Extended)
C2. M Diver (Alternate Dream) (Demo)
C3. River Of Life (Demo)
C4. Scream Down The House
D1. Side Two
D2. What's Your Problem? (Extended)
D3. I Can See It (Extended)