 News
Blondie / Against The Odds 1974-1982
The box set is finally announced!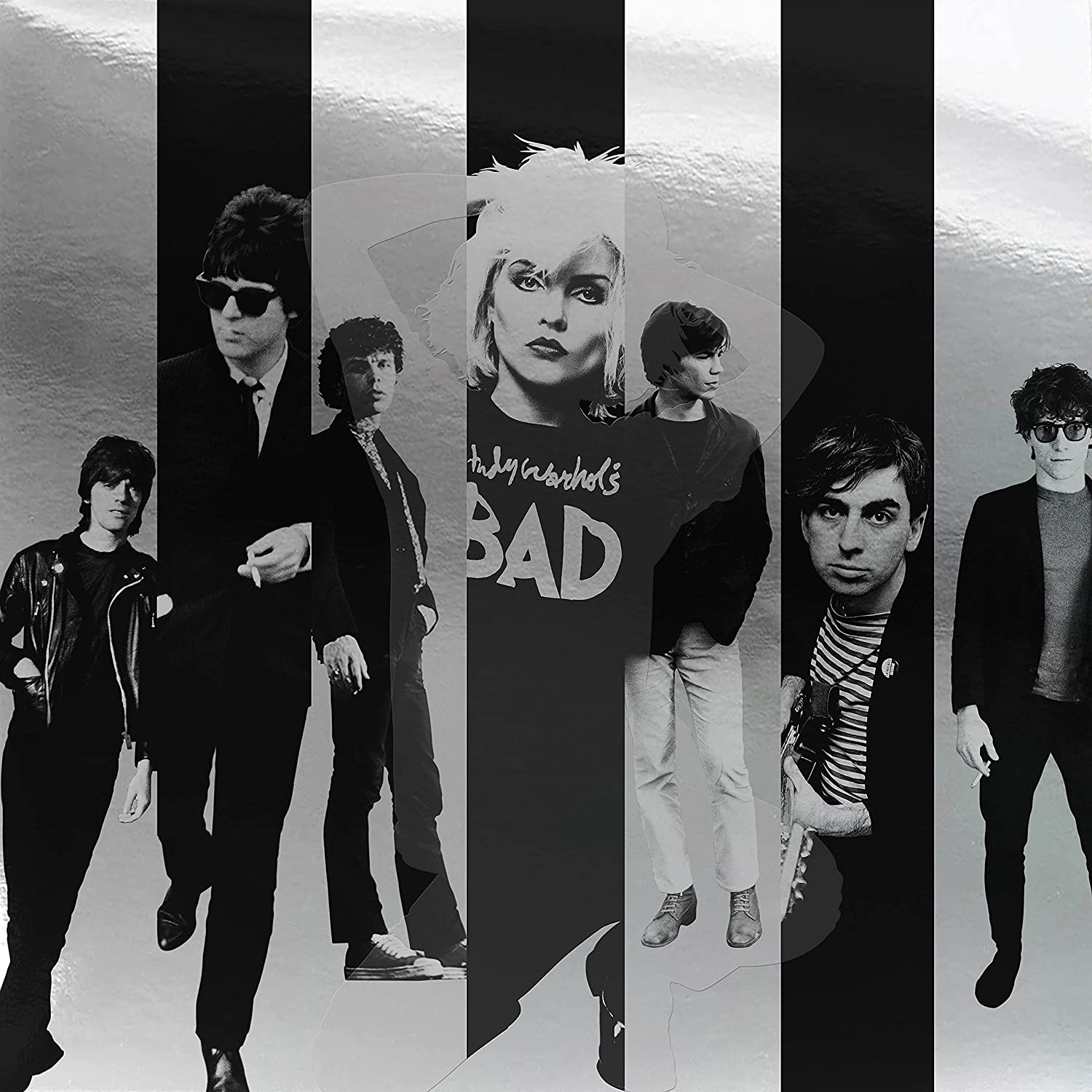 10LP, 4LP, 8CD and 3CD editions • 52 bonus rarities • Lavish packaging
Against The Odds 1974-1982, the long-awaited Blondie box set (originally announced in 2018), will finally be released in August this year across four major physical formats.
The 10LP super deluxe set offers all six studio albums – Blondie, Plastic Letters, Parallel Lines, Eat To The Beat, Autoamerican and The Hunter – and includes four additional LPs of session outtakes, B-sides, and demos. These rarities are titled 'Plaza Sound', 'Parallel Beats', 'Coca Cola', 'Home Tapes'. This vinyl box comes with a bonus 10-inch of outtakes called 'Out In The Streets' and a seven-inch single featuring the band's cover of The Doors' 'Moonlight Drive' and demo of 'Mr. Sightseer'. In total, it contains 124 studio tracks.
The vinyl super deluxe comes with two books: a 144-page hardcover book with session commentary from Debbie Harry, Chris Stein, Clem Burke, Jimmy Destri, Frank Infante, Nigel Harrison, and Gary Valentine, and essays from producers Richard Gottehrer and Mike Chapman and a 120-page volume which gives a discographical overview of the period via hundreds of pic sleeves, 45 labels, international sleeve variants, flexis, cassettes, and even 8-tracks.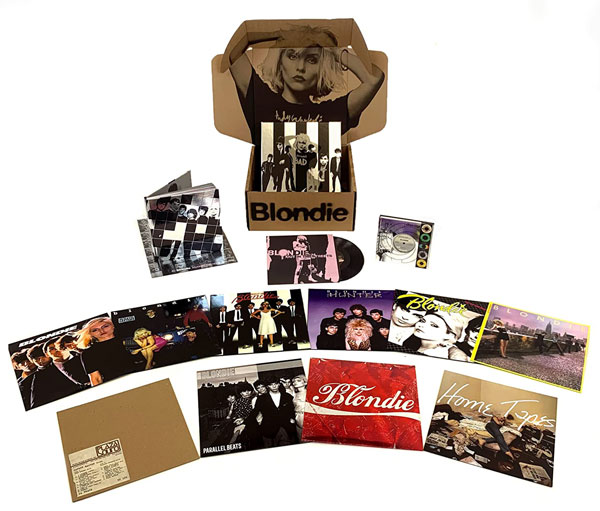 The 8CD version of Against The Odds effectively offers the same audio content – 124 studio tracks – as the big vinyl packge, but with the rarities on two bonus CDs (called 'Home Tapes' and 'Out In The Streets'). If you are wondering how 52 bonus tracks require three CDs in the standalone set, while the 8CD package offers the same 52 bonus tracks with just two bonus CDs, the answer lies in the fact that 35 of the bonus tracks are appended to the albums, leaving 17 tracks across the two final themed CDs ('Home Tapes' and 'Out In The Streets'). The triple-disc package just mixes everything together. The eight CDs come in replica sleeves and are presented within a large-format 128-page hardcover book and slipcase.
If you just want the bonus tracks and don't require the remastered albums then the good news is that 3CD and 4LP editions which offer just that are available. The 4LP set features all 52 bonus tracks and comes packaged as a 128-page hardcover book tucked inside a foil-wrapped slipcase (all the formats are foil-wrapped). The 3CD edition has the same 52 tracks and comes with a 164-page hardcover mini-book housed in a sturdy slipcase.
All 124 tracks for Against The Odds have been remastered from the original analogue tapes. 36 of these are previously unissued (according to the label). The vinyl was lacquered at Abbey Road and pressed on high quality 180g vinyl.
Against The Odds 1974-1982 will be released on 26 August 2022 via Capitol/UMC/Numero Group.
Compare prices and pre-order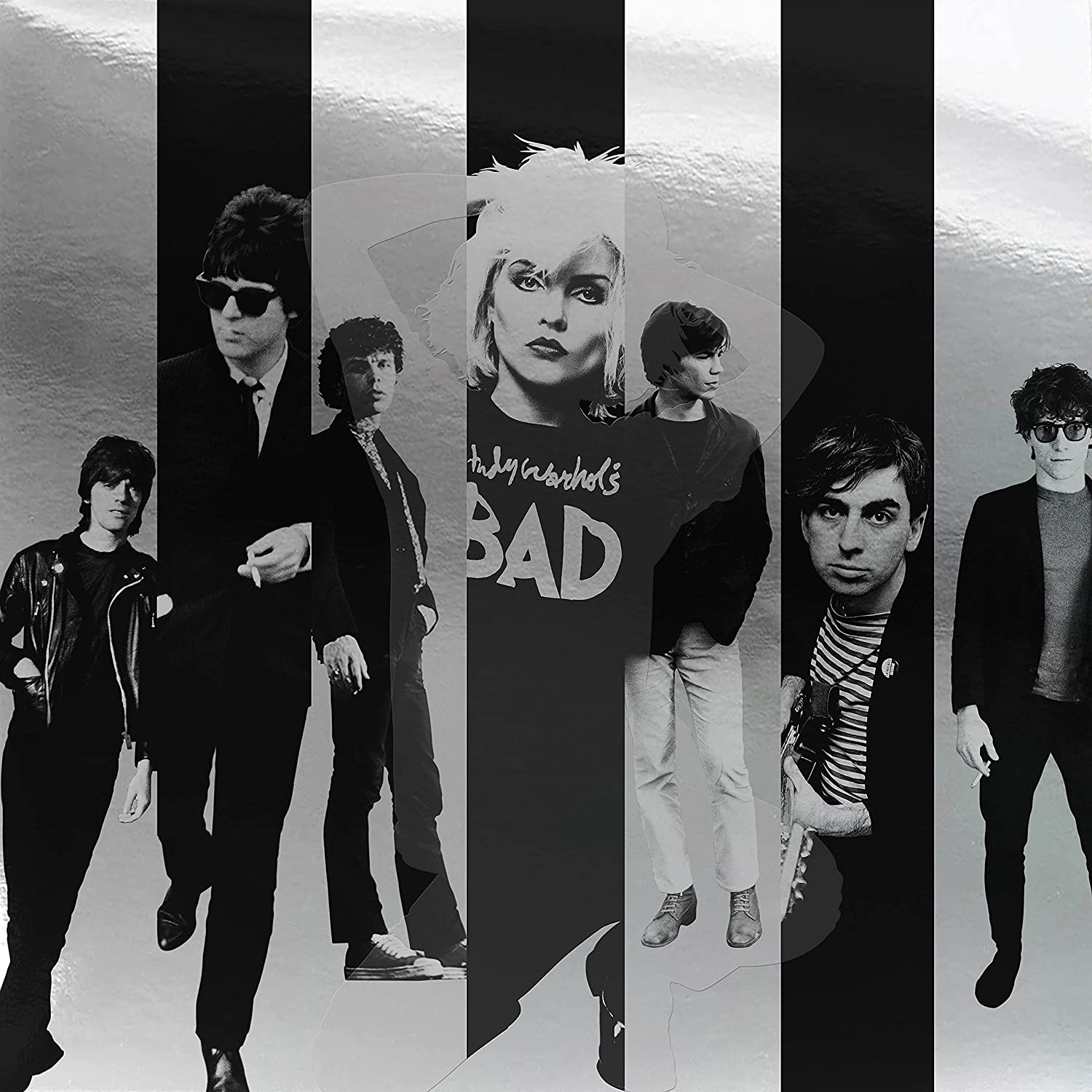 Blondie
Against The Odds - 10LP super deluxe
Compare prices and pre-order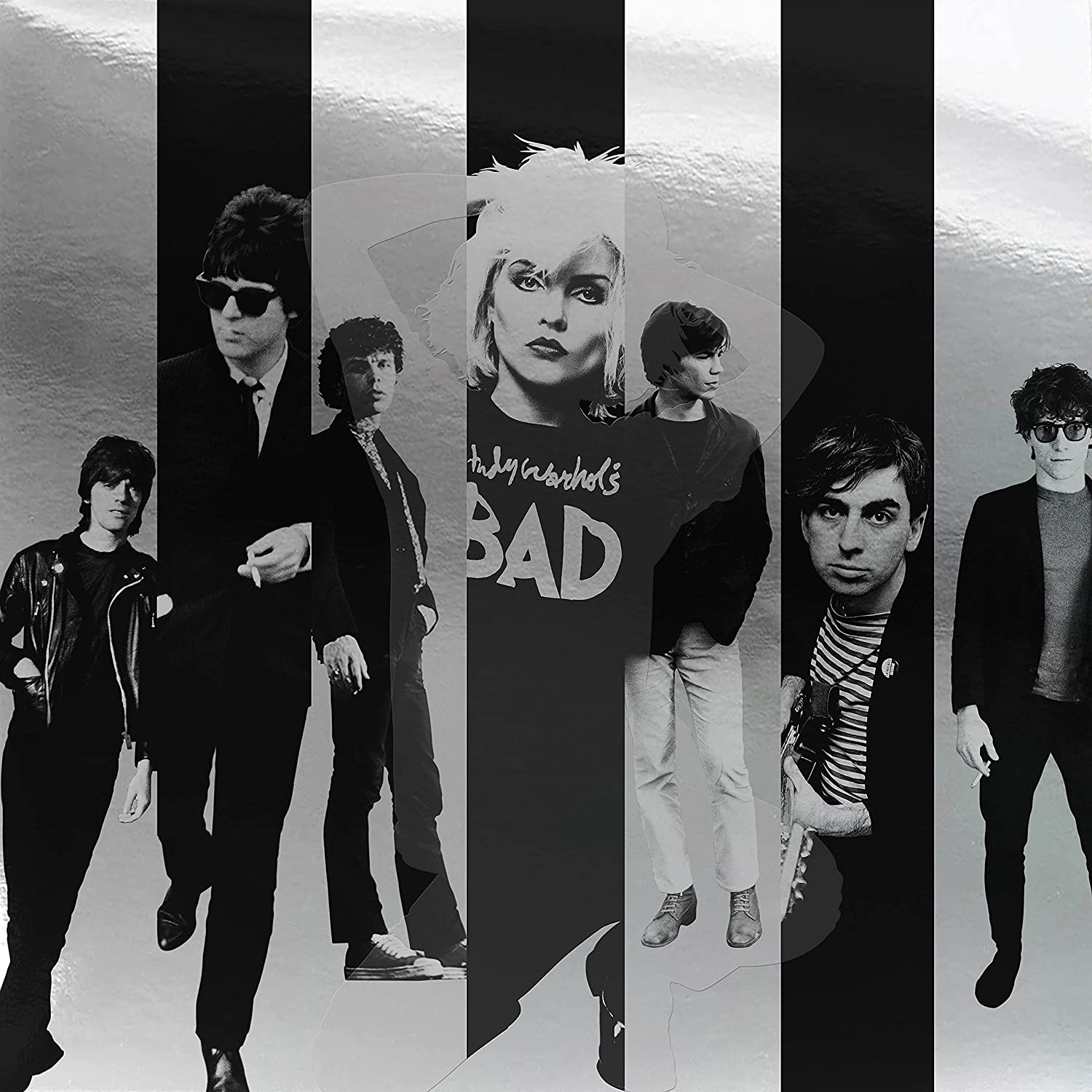 Blondie
Against The Odds - 8CD box set
Compare prices and pre-order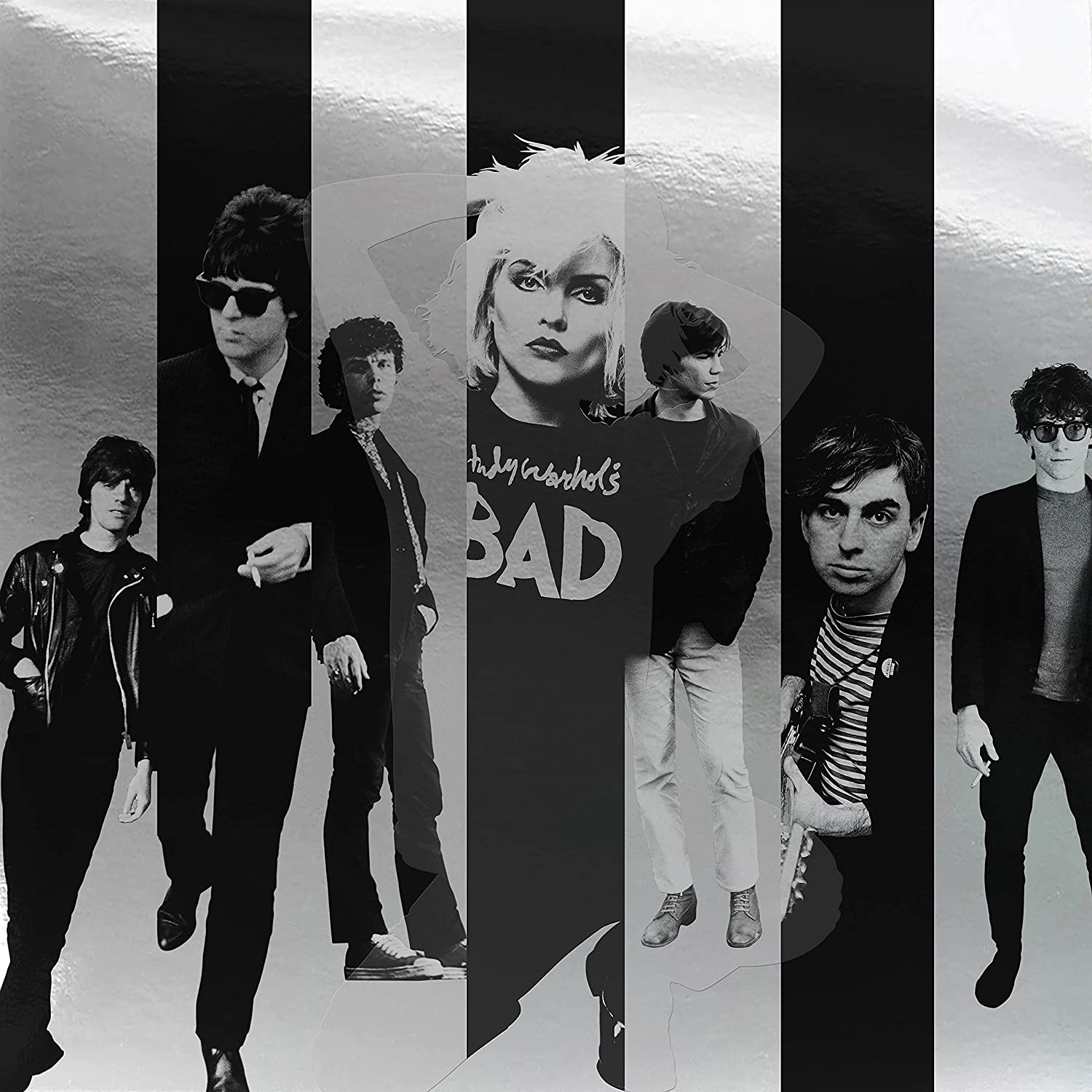 Blondie
Against The Odds - 3CD rarities-only edition
Compare prices and pre-order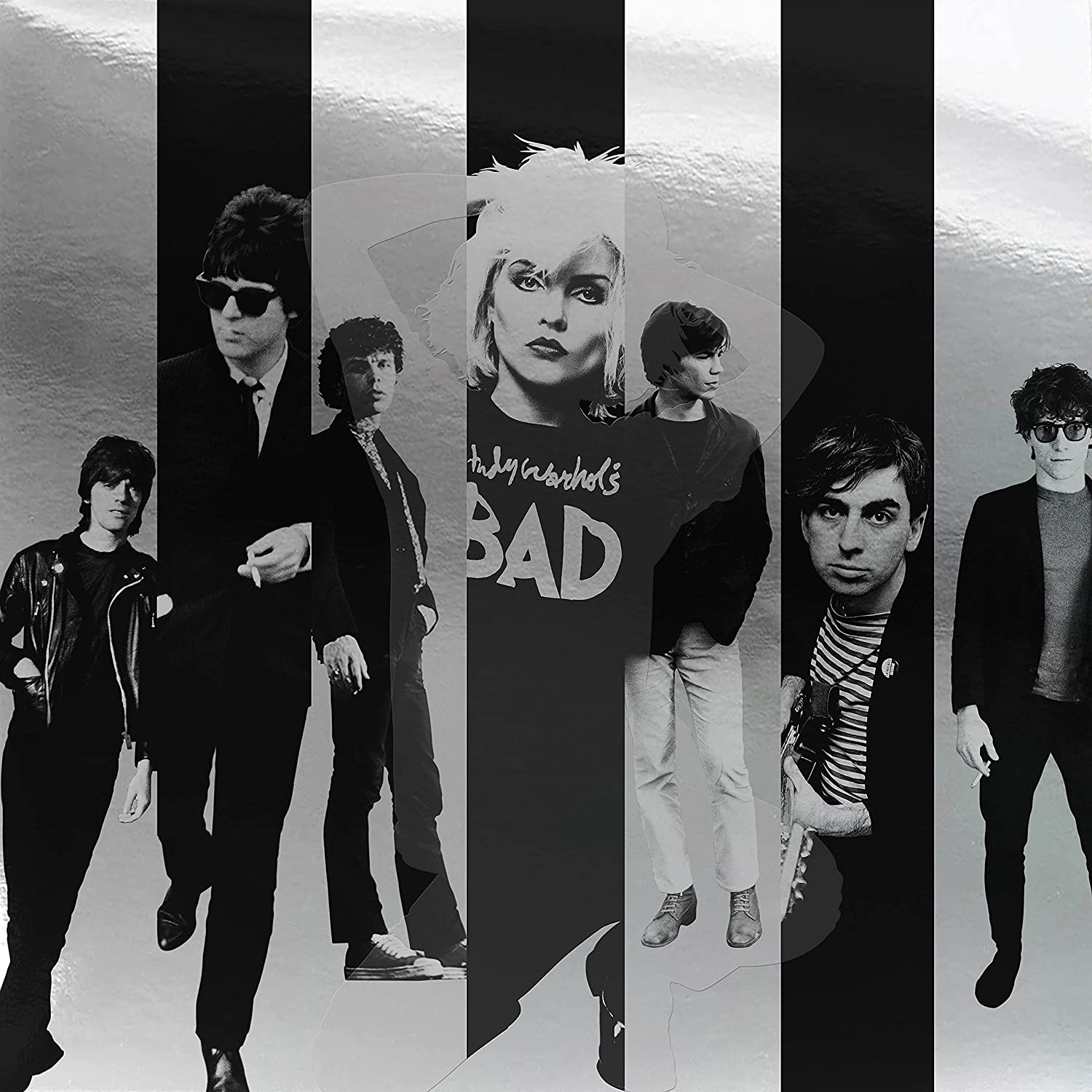 Blondie
Against The Odds - 4LP vinyl rarities-only edition
Tracklisting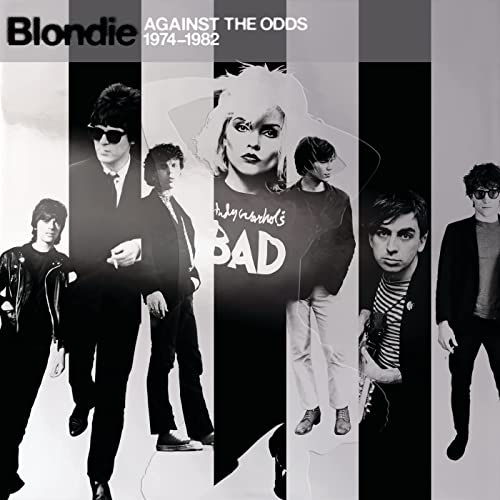 Against The Odds 1974-1982 Blondie
/
CD 1

Out In The Streets (1974 Session)
The Disco Song (1974 Session)
Sexy Ida (1974 Session)
Platinum Blonde (Betrock Demo)
The Thin Line (Betrock Demo)
Puerto Rico (Betrock Demo)
Once I Had A Love (Betrock Demo)
Out In The Streets (Betrock Demo)
X Offender (Intro)
X Offender (Private Stock Single Version / Remastered)
In The Sun (Private Stock Single Version / Remastered)
Little Girl Lies (Private Stock Mix)
In The Flesh (Extended Intro)
A Shark In Jets Clothing (Take 2)
Kung Fu Girls (Take 8)
Scenery (Plaza Sound Outtake)

CD 2

Denis (Terry Ellis Mix)
Moonlight Drive
Bermuda Triangle Blues – Flight 45 (Take 1)
I Didn't Have The Nerve To Say No (Take 1)
I'm On E (Take 2)
Kidnapper (Take 2)
Detroit 442 (Take 2)
Poet's Problem
Once I Had A Love (Mike Chapman Demo)
Sunday Girl (French Version)
I'll Never Break Away From This Heart Of Mine (Pretty Baby) (Take 1)
Hanging On The Telephone (Mike Chapman Demo)
Will Anything Happen (Instrumental)
Call Me
Spaghetti Song (Atomic Pt. 2)
Die Young Stay Pretty (Take 1)
Underground Girl
Union City Blue (Instrumental)
Llámame

CD 3

I Love You Honey, Give Me A Beer (Go Through It)
Live It Up (Giorgio Moroder Demo)
Angels On The Balcony (Giorgio Moroder Demo)
The Tide Is High (Demo)
Suzy & Jeffrey
Rapture (Disco Version)
Autoamerican Ad
Yuletide Throwdown
War Child (Chris Stein Mix)
Call Me (Chris Stein Mix)
Heart Of Glass (Chris Stein Mix)
Nameless (Home Tape)
Sightseer
Sunday Girl (Home Tape)
Theme From Topkapi (Home Tape)
The Hardest Part (Home Tape)
Ring Of Fire (Home Tape)

CD 1: Blondie

X Offender
Little Girl Lies
In The Flesh
Look Good In Blue
In The Sun
A Shark In Jets Clothing
Man Overboard
Rip Her To Shreads
Rifle Range
Kung Fu Girls
The Attack Of The Giant Ants

Bonus tracks

X Offender (Intro)
X Offender (Private Stock Single Version / Remastered)
In The Sun (Private Stock Single Version / Remastered)
Little Girl Lies (Private Stock Mix)
In The Flesh (Extended Intro)
A Shark In Jets Clothing (Take 2)
Kung Fu Girls (Take 8)
Scenery (Plaza Sound Outtake)

CD 2: Plastic Letters

Fan Mail
Denis
Bermuda Triangle Blues (Flight 45)
Youth Nabbed As Sniper
Contact In Red Square
(I'm Always Touched By Your) Presence, Dear
I'm On E
I Didn't Have The Nerve To Say No
Love At The Pier
No Imagination
Kidnapper
Detroit 442
Cautious Lip

Bonus tracks

Denis (Terry Ellis Mix)
Moonlight Drive
Bermuda Triangle Blues – Flight 45 (Take 1)
I Didn't Have The Nerve To Say No (Take 1)
I'm On E (Take 2)
Kidnapper (Take 2)
Detroit 442 (Take 2)
Poet's Problem

CD 3: Parallel Lines

Hanging On The Telephone
One Way Or Another
Picture This
Fade Away And Radiate
Pretty Baby
I Know But I Don't Know
11:59
Will Anything Happen
Sunday Girl
Heart Of Glass
I'm Gonna Love You Too
Just Go Away

Bonus tracks

Once I Had A Love (Mike Chapman Demo)
Sunday Girl (French Version)
I'll Never Break Away From This Heart Of Mine (Pretty Baby) (Take 1)
Hanging On The Telephone (Mike Chapman Demo)
Will Anything Happen (Instrumental)

CD 4: Eat to the Beat

Dreaming
The Hardest Part
Union City Blue
Shayla
Eat To The Beat
Accidents Never Happen
Die Young Stay Pretty
Slow Motion
Atomic
Sound-A-Sleep
Victor
Living In The Real World

Bonus tracks

Call Me
Spaghetti Song (Atomic Pt. 2)
Die Young Stay Pretty (Take 1)
Underground Girl
Union City Blue (Instrumental)
Llámame

CD 5: Autoamerican

Europa
Live It Up
Here's Looking At You
The Tide Is High
Angels On The Balcony
Go Through It
Do The Dark
Rapture
Faces
T-Birds
Walk Like Me
Follow Me

Bonus tracks

Autoamerican Ad
I Love You Honey, Give Me A Beer (Go Through It)
Live It Up (Giorgio Moroder Demo)
Angels On The Balcony (Giorgio Moroder Demo)
The Tide Is High (Demo)
Suzy & Jeffrey
Rapture (Disco Version)

CD 6: The Hunter

Orchid Club
Island Of Lost Souls
Dragonfly
For Your Eyes Only
The Beast
War Child
Little Caesar
Danceway
(Can I) Find The Right Words (To Say)
English Boys
The Hunter Gets Captured By The Game

Bonus tracks

Yuletide Throwdown

CD 7: Out in the Streets

Out In The Streets (1974 Session)
The Disco Song (1974 Session)
Sexy Ida (1974 Session)
Platinum Blonde (Betrock Demo)
The Thin Line (Betrock Demo)
Puerto Rico (Betrock Demo)
Once I Had A Love (Betrock Demo)
Out In The Streets (Betrock Demo)

CD8: Home Tapes

Nameless (Home Tape)
Mr Sightseer
Sunday Girl (Home Tape)
Theme From Topkapi (Home Tape)
The Hardest Part (Home Tape)
Ring Of Fire (Home Tape)
Heart Of Glass (Chris Stein Mix)
Call Me (Chris Stein Mix)
War Child (Chris Stein Mix)

LP 1: Blondie

Side A

X Offender
Little Girl Lies
In The Flesh
Look Good In Blue
In The Sun
A Shark In Jets Clothing

Side B

Man Overboard
Rip Her To Shreds
Rifle Range
Kung Fu Girl
The Attack Of The Giant Ants

LP 2: Plastic Letters

Side A

Fan Mail
Denis
Bermuda Triangle Blues (Flight 45)
Youth Nabbed As Sniper
Contact In Red Square
(I'm Always Touched By Your) Presence, Dear
I'm On E

Side B

I Didn't Have The Nerve To Say No
Love At The Pier
No Imagination
Kidnapper
Detroit 442
Cautious Lip

LP 3: Parallel Lines

Side A

Hanging On The Telephone
One Way Or Another
Picture This
Fade Away And Radiate
Pretty Baby
I Know But I Don't Know

Side B

11:59
Will Anything Happen
Sunday Girl
Heart Of Glass
I'm Gonna Love You Too
Just Go Away

LP 4: Eat To The Beat

Side A

Dreaming
The Hardest Part
Union City Blue
Shayla
Eat To The Beat
Accidents Never Happen

Side B

Die Young Stay Pretty
Slow Motion
Atomic
Sound-A-Sleep
Victor
Living In The Real World

LP 5: Autoamerican

Side A

Europa
Live It Up
Here's Looking At You
The Tide Is High
Angels On The Balcony
Go Through It

Side B

Do The Dark
Rapture
Faces
T-Birds
Walk Like Me
Follow Me

LP 6: The Hunter

Side A

Orchid Club
Island Of Lost Souls
Dragonfly
For Your Eyes Only
The Beast

Side B

War Child
Little Caesar
Danceway
(Can I) Find The Right Words (To Say)
English Boys
The Hunter Gets Captured By The Game

LP 7: Out-takes & rarities ('Plaza Sound')

Side A

X Offender (Intro)
X Offender (Private Stock Single)
In The Sun (Private Stock Single)
Little Girl Lies (Private Stock Mix)
In The Flesh (Extended Intro)
A Shark In Jets Clothing (Take 2)
Kung Fu Girls (Take 8)
Scenery

Side B

Denis (Terry Ellis Mix)
Bermuda Triangle Blues – Flight 45 (Take 1)
I Didn't Have The Nerve To Say No (Take 1)
I'm On E (Take 2)
Kidnapper (Take 2)
Detroit 442 (Take 2)
Poets Problem

LP 8: Out-takes & rarities ('Parallel Beats')

Side A

Once I Had A Love (Mike Chapman Demo)
Sunday Girl (French Version)
I'll Never Break Away From This Heart Of Mine (Pretty Baby)
Hanging On The Telephone (Mike Chapman Demo)
Will Anything Happen (Instrumental)
Underground Girl

Side B

Call Me
Spaghetti Song (Atomic Part 2)
Die Young Stay Pretty (Take 1)
Union City Blue (Instrumental)
Llámame

LP 9: Out-takes & rarities ('Coca Cola')

Side A

I Love You Honey, Give Me A Beer (Go Through It)
Live It Up (Giorgio Moroder Demo)
Angels on the Balcony (Giorgio Moroder Demo)
Tide Is High (Demo)
Susie & Jeffrey

Side B

Rapture (Disco Version)
Autoamerican Ad
Yuletide Throwdown

LP 10: Out-takes & rarities ('Home Tapes')

Side A

Nameless (Home Tape)
Sunday Girl (Home Tape)
Theme From Topkapi (Home Tape)
The Hardest Part (Home Tape)
Ring of Fire (Home Tape)

Side B

War Child (Chris Stein Mix)
Call Me (Chris Stein Mix)
Heart of Glass (Chris Stein Mix)

seven-inch

Moonlight Drive
Mr. Sightseer

Out-takes & rarities ('Out In The Streets')

Side A (1974 Session)

Out In The Streets (1974)
The Disco Song
Sexy Ida

Side B (Betrock Demo)

Platinum Blonde
The Thin Line
Puerto Rico
Once I Had A Love (1975)
Out In The Streets (1975)