 News
'Booth and the Bad Angel' coloured vinyl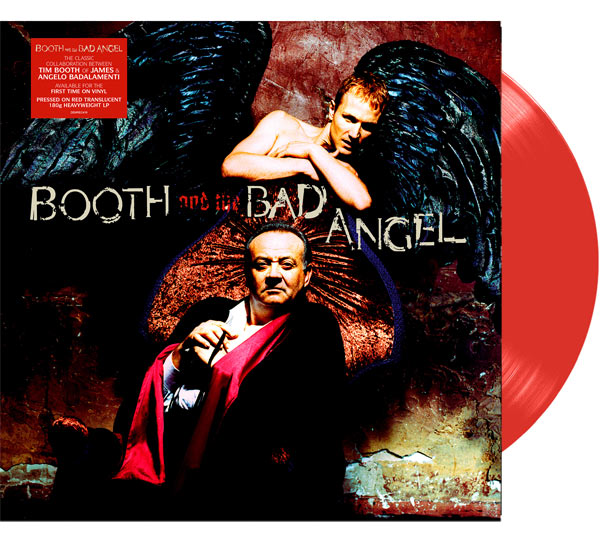 1996 album • First time on vinyl • 180g coloured pressing
Tim Booth and Angelo Badalamenti's collaboration Booth and the Bad Angel is released on vinyl for the first time in May.

In 1996, the James frontman took a break from his day job with his band and worked with the American soundtrack maestro (best known for his collaborations with David Lynch) on this 11-track album. Guitars are provided by Bernard Butler, who had found himself freed from his day job after his acrimonious split from Suede in 1994.
'Believe' was issued as a single at the time and a couple of years later 'Fall In Love With Me' was also issued. However, there was no follow-up album and Booth And The Bad Angel remains a delightful one-off curiosity.
Not only is this its first vinyl issue, but it is available as a heavyweight translucent red vinyl pressing. Booth and the Bad Angel is released on 10 May 2019, via Demon Records.
Compare prices and pre-order
Booth & The Bad Angel
booth and the bad angel - red vinyl LP
A1. I Believe
A2. Dance Of The Bad Angels
A3. Hit Parade
A4. Fall In Love With Me
A5. Old Ways
B1. Life Gets Better
B2. Heart
B3. Rising
B4. Butterfly's Dream
B5. Stranger
B6. Hands In The Rain