 News
Brian Eno / Top Boy soundtrack
Eno's score from the acclaimed drama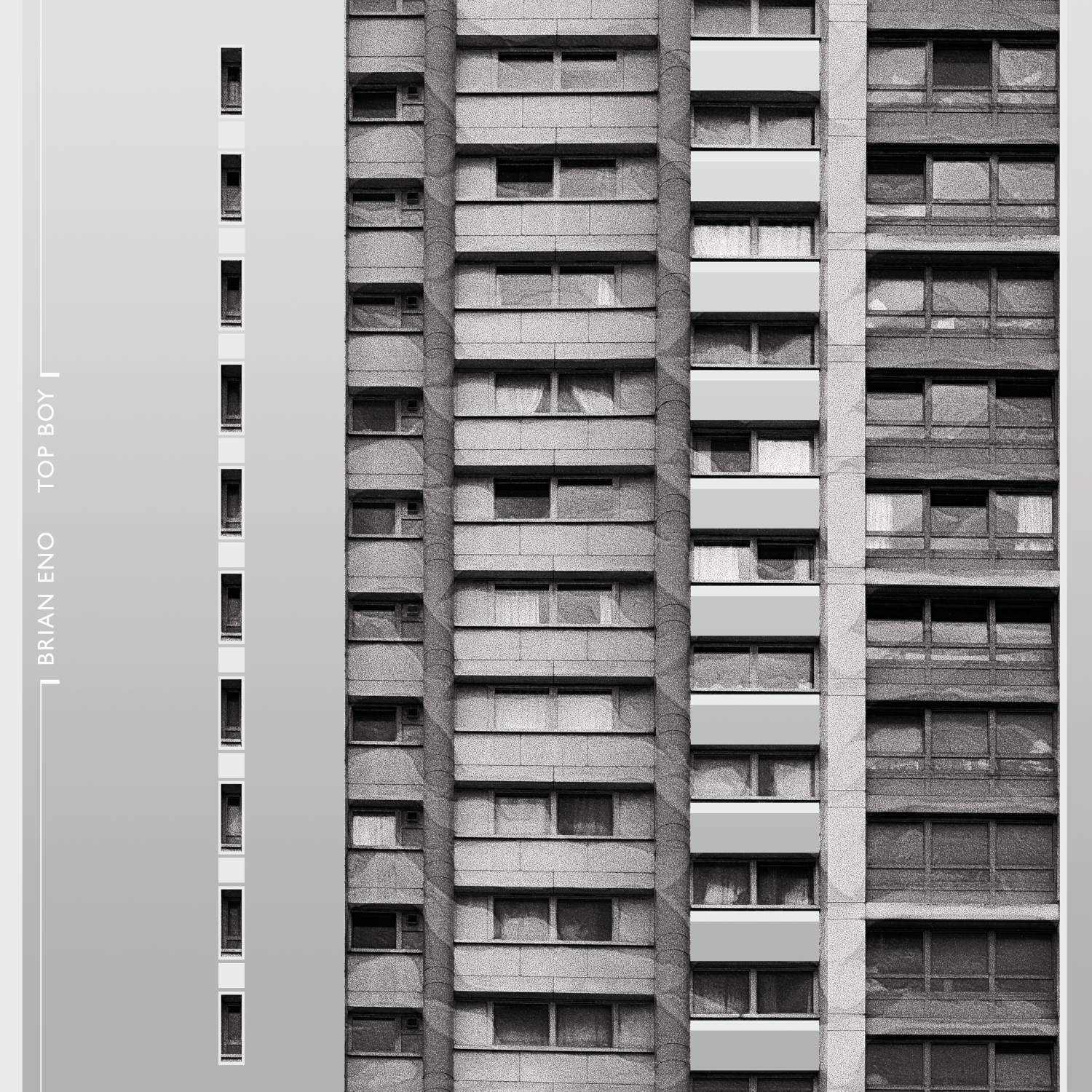 Brian Eno's music from the Netflix series Top Boy will be released on CD and limited vinyl formats in September.
The first two seasons of the British crime drama series originally aired on Channel 4, in 2011 and 2013 respectively. Netflix later reviewed it and seasons four and five were shown in 2019 and 2022. A fifth and final season is due to start on 7 September, 2023.
This official release ("Score from the Original Series") is the first time any music from the ongoing drama has been issued. This 19-track selection includes two cuts that were not actually used in any episode of the series (so far), including 'Cutting Room I' which you can preview below.
Talking about his work on this project, Brian Eno says: "From the beginning of Top Boy, I was given the freedom to work in the way I prefer, making music and atmospheres and then giving it to the film makers to use as they saw fit. I try to absorb the idea of what a piece is about and from that I produce a lot of music, and say, 'Here it is. Use it as you wish.' If you'd been scoring it in the conventional Hollywood way, the temptation would be to up the excitement factor, up the danger factor, all the time. But Top Boy is really about children in a pretty bad situation. So I explored the internal world of the children, not just what's happening to them in the external world. Quite a lot of the music was deliberately naive, it was sort of simple. The melodies were simple, not really sophisticated, or grown-up."
This score by Eno is being released in two formats and both are interesting. The CD edition is made in Japan and is a four-panel wallet with OBI and booklet. This is an 'UHQCD' (which stands for Ultra High-Quality CD) but don't worry, they're compatible with all CD players.
The 2LP vinyl edition is available in two variants: silver-coloured vinyl and 'crystal clear' vinyl. The former is available via Brian Eno's shop and Music On Vinyl's 'At The Movies' store (limited to 500 units), while the latter should be widely available at the usual places.
Top Boy (Score from the Original Series) will be released on 29 September 2023, via Music On Vinyl and Beat Records.
Compare prices and pre-order
Brian Eno
Top Boy Score - crystal clear vinyl
Tracklisting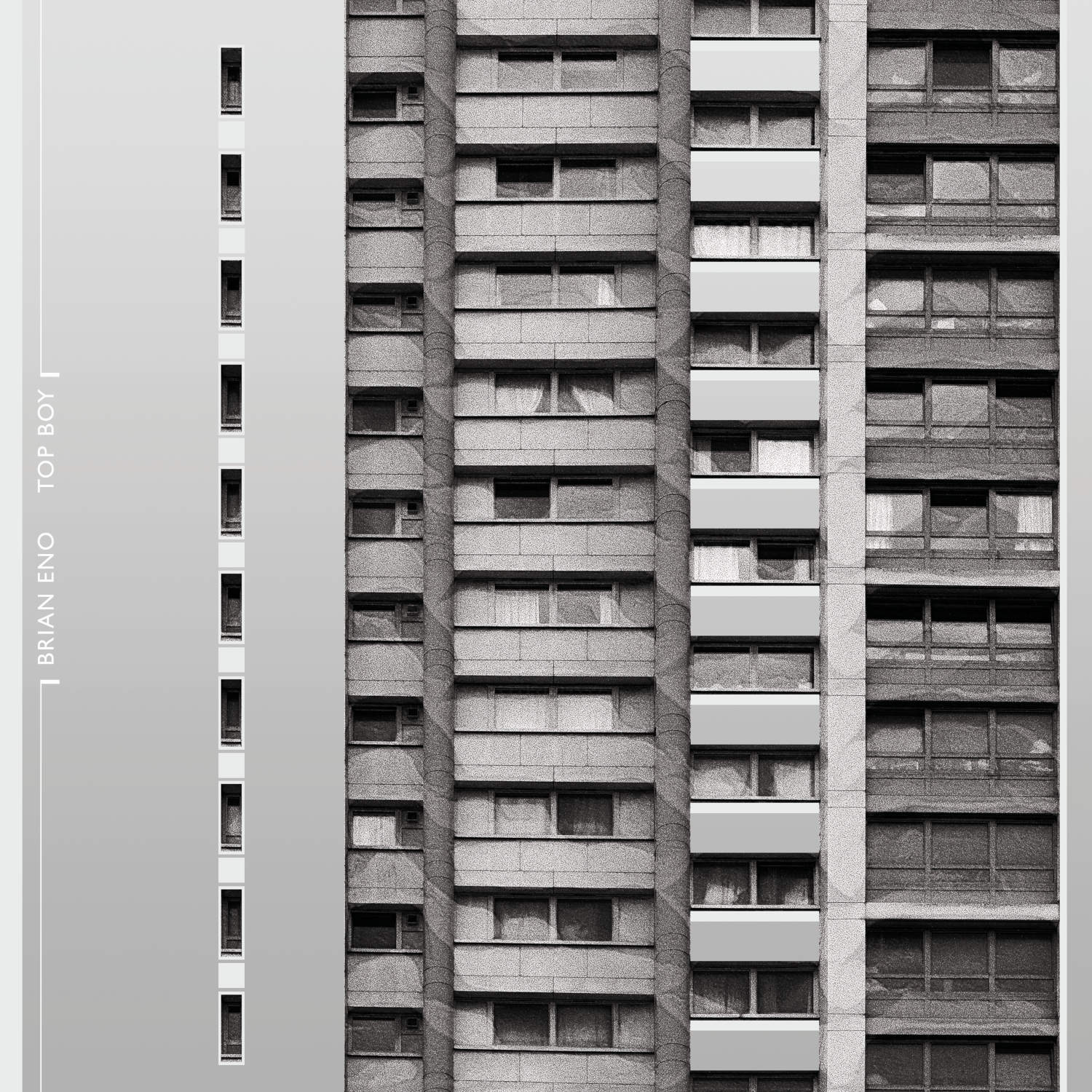 Top Boy (Score from the Original Series) Brian Eno
/
Top Boy Theme
But Not This Way
Damp Bones
Cutting Room I
Floating On Sleep's Shore
Beauty and Danger
Beneath The Sea
Afraid Of Things
Waiting in Darkness
The Fountain King
Washed Away In Morocco
Overground
Watching The Watcher
Sweet Dark Section
Sky Blue Alert
Delirious Circle
Cutting Room II
Dangerous Landscape
The Good Fight
Tracklisting
Top Boy (Score from the Original Series) Brian Eno
/
LP 1

Side A

Top Boy Theme
But Not This Way
Damp Bones
Cutting Room I
Floating On Sleep's Shore

Side B

Beauty and Danger
Beneath The Sea
Afraid Of Things
Waiting In Darkness
The Fountain King
Washed Away In Morocco

LP 2

Side C

Overground
Watching The Watcher
Sweet Dark Section
Sky Blue Alert

Side D

Delirious Circle
Cutting Room II
Dangerous Landscape
The Good Fight