 News
Bruce Springsteen / Letter to You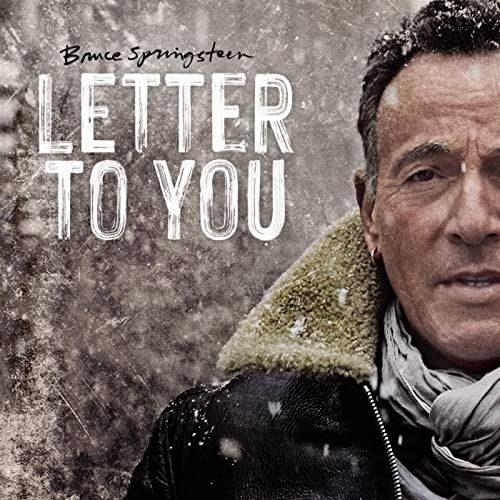 New album with the E Street Band

Letter To You is Bruce Springsteen's new studio album with the E Street Band will be released next month.

Springsteen's 20th studio album, and his first album including the E Street Band since 2012's High Hopes, was recorded at his home studio in New Jersey.
"I love the emotional nature of Letter To You," says Springsteen. "And I love the sound of the E Street Band playing completely live in the studio, in a way we've never done before, and with no overdubs. We made the album in only five days, and it turned out to be one of the greatest recording experiences I've ever had."
Letter to You includes nine new Springsteen songs and new recordings of three previously unreleased compositions from the 1970s. These are 'Janey Needs a Shooter', 'If I Was the Priest' and 'Song for Orphans'.
The other players on Letter To You are Roy Bittan, Nils Lofgren, Patti Scialfa, Garry Tallent, Stevie Van Zandt, Max Weinberg, Charlie Giordano and Jake Clemons. The album was produced by Ron Aniello with Bruce Springsteen, mixed by Bob Clearmountain and mastered by Bob Ludwig.
The album is available on CD and 2LP black vinyl, the latter of which has one etched side. There's also indie-only grey vinyl (see Rough Trade links below) and JPC in Germany have an exclusive 2LP black and white splatter vinyl.
Letter To You is released on 23 October 2020.
Compare prices and pre-order
Bruce Springsteen
Letter to You - CD edition
Compare prices and pre-order
Bruce Springsteen
Letter to You - 2LP black vinyl
One Minute You're Here
Letter To You
Burnin Train
Janey Needs A Shooter
Last Man Standing
The Power Of Prayer
House Of A Thousand Guitars
Rainmaker
If I Was The Priest
Ghosts
Song For Orphans
I'll See You In My Dreams