 News
Springsteen on Broadway / 2CD or 4LP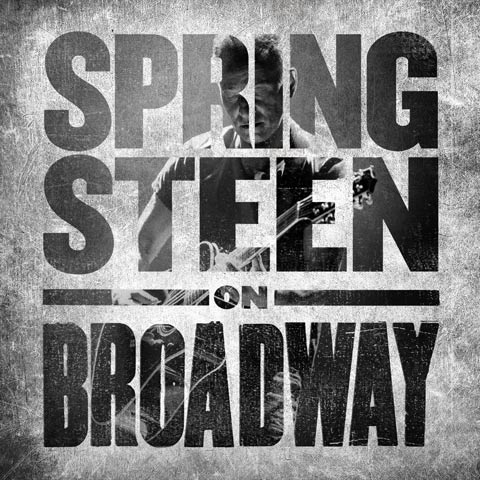 Sony Music will in December issue SPRINGSTEEN ON BROADWAY an album of music and stories from Bruce Springsteen taken from his one-man show in New York City which started in October last year and finishes next month.

The show is based on his best-selling autobiography 'Born to Run,' and features Bruce, his acoustic guitar, a piano, and his very personal stories. In addition, the show includes a special appearance by Patti Scialfa.
The new album is the complete live performance of the show and comes as a two-CD set or a 4LP vinyl package. This set is also being promoted as the "soundtrack to the Netflix film of the same name" because Netflix will broadcast the show in December of this year.
SPRINGSTEEN ON BROADWAY is released on 14 December 2018, a day before Bruce's last show (his 236th) at the The Walter Kerr Theatre.
Compare prices and pre-order
Springsteen, Bruce
Springsteen on Broadway - 2CD edition
Compare prices and pre-order
Springsteen, Bruce
Springsteen on Broadway - 4LP vinyl set
2CD set
DISC 1
1. Growin' Up (Introduction)
2. Growin' Up
3. My Hometown (Introduction)
4. My Hometown
5. My Father's House (Introduction)
6. My Father's House
7. The Wish (Introduction)
8. The Wish
9. Thunder Road (Introduction)
10. Thunder Road
11. The Promised Land (Introduction)
12. The Promised Land
DISC 2
1. Born In the U.S.A. (Introduction)
2. Born In the U.S.A.
3. Tenth Avenue Freeze-Out (Introduction)
4. Tenth Avenue Freeze-Out
5. Tougher Than the Rest (Introduction)
6. Tougher Than the Rest
7. Brilliant Disguise (Introduction)
8. Brilliant Disguise
9. Long Time Comin' (Introduction)
10. Long Time Comin'
11. The Ghost of Tom Joad (Introduction)
12. The Ghost of Tom Joad
13. The Rising
14. Dancing In the Dark (Introduction)
15. Dancing In the Dark
16. Land of Hope and Dreams
17. Born To Run (Introduction)
18. Born To Run
4LP vinyl set
DISC 1, SIDE A
1. Growin' Up (Introduction)
2. Growin' Up
3. My Hometown (Introduction)
4. My Hometown
DISC 1, SIDE B
1. My Father's House (Introduction)
2. My Father's House
3. The Wish (Introduction)
4. The Wish
DISC 2, SIDE A
1. Thunder Road (Introduction)
2. Thunder Road
3. The Promised Land (Introduction)
4. The Promised Land
DISC 2, SIDE B
1. Born In the U.S.A. (Introduction)
2. Born In the U.S.A.
3. Tenth Avenue Freeze-Out (Introduction)
4. Tenth Avenue Freeze-Out
DISC 3, SIDE A
1. Tougher Than the Rest (Introduction)
2. Tougher Than the Rest
3. Brilliant Disguise (Introduction)
4. Brilliant Disguise
5. Long Time Comin' (Introduction)
6. Long Time Comin'
DISC 3, SIDE B
1. The Ghost of Tom Joad (Introduction)
2. The Ghost of Tom Joad
3. The Rising
DISC 4, SIDE A
1. Dancing In the Dark (Introduction)
2. Dancing In the Dark
3. Land of Hope and Dreams
DISC 4, SIDE B
1. Born To Run (Introduction)
2. Born To Run