 News
Chicago / five-disc collector's edition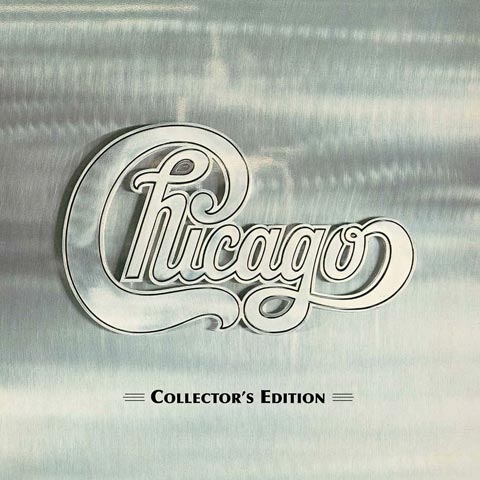 Chicago's self-titled second album (generally referred to as Chicago II) will be reissued as a five-disc collector's edition in August.

This set will include Steven Wilson's 2016 stereo remix of the 1970 album on CD and double vinyl LP, along with last year's Live On Soundstage performance (recorded at WTTW-TV studios in Chicago) of the entire double album on both DVD (with a 5.1 mix) and CD. The latter is also being made available separately at the end of this month (both as a CD+DVD combo pack, or standalone CD).
Surprisingly, this Collector's Edition does not find a place for the Quad mix which was included with the now expensive-to-get-hold-of Quadio box. For the price being asked, a separate blu-ray with the Quad mix and perhaps a hi-res stereo version of both the original and Steven Wilson remixes might have been in order. Note, the original mix of the album doesn't seem to be included anywhere!
So what you have here is a collector's edition that really brings together individual elements that are all available separately, albeit the vinyl version of Steven Wilson's remix isn't widely available. There is no audio or video exclusive to this set.
This Chicago II collector's edition will be released on 31 August 2018.
In the box
Chicago II CD – Steven Wilson remix
Chicago II 2LP vinyl – Steven Wilson remix
Chicago II: Live on Soundstage (2017 live performance) – CD
Chicago II: Live on Soundstage (2017 live performance) – DVD