 News
Coloured vinyl of David Bowie's Space Oddity album available at Paul Smith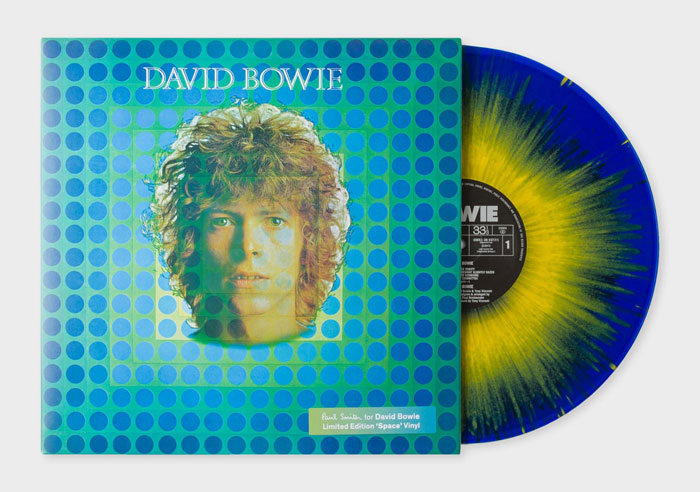 David Bowie's 1969 single 'Space Oddity' was issued exactly 50 years ago today. To mark the occasion a special coloured vinyl edition of David Bowie – David's 1969 album that was later reissued as 'Space Oddity' – is being made available only via Paul Smith stores.

The album is being pressed on a blue and yellow patterned vinyl with 3,000 copies are being made available worldwide.This patterned finish is created by hand, so each vinyl record is a unique "one-off piece of art".
These can be purchased via 'selected' Paul Smith stores, although, happily, you can also order online (limited to one per customer). This is the UK link, for example. The price is £25 plus shipping and these go on sale today!
Additionally, a small-scale exhibition of limited edition photographic prints by Vernon Dewhurst and Ray Stevenson will take place at No. 9 Albemarle Street from July 11th to August 6th.
Side 1
1. Space Oddity
2. Unwashed and Somewhat Slightly Dazed
3. Letter to Hermione
4. Cygnet Committee
Side 2
1. Janine
2. An Occasional Dream
3. Wild Eyed Boy from Freecloud
4. God Knows I'm Good
5. Memory of a Free Festival