 News
Craft Recordings launch audiophile vinyl series with John Coltrane's Lush Life
One step lacquer process • Limited edition vinyl • Deluxe packaging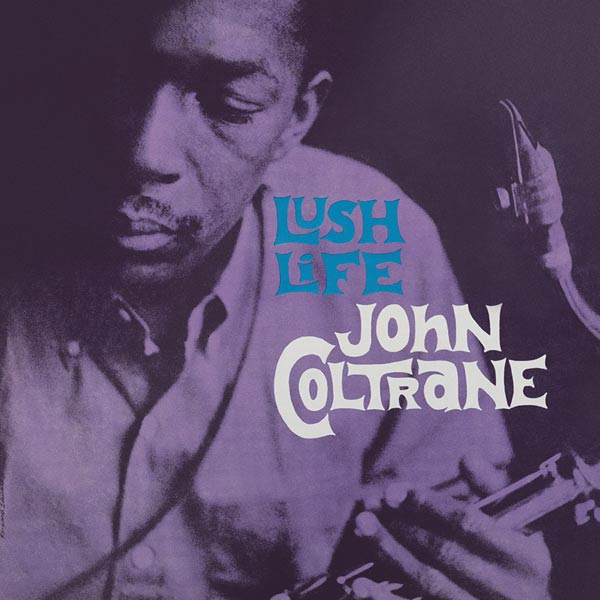 Craft Recordings are launching a new curated audiophile collection under the banner 'Small Batch', with a view to creating the highest quality vinyl reissues of legendary recordings. The inaugural release for this series will be John Coltrane's 1961 album Lush Life.

Issued by Prestige Records in early 1961 (around the same time as Atlantic's Coltrane Jazz), long after Coltrane had left the label, the album was assembled from three separate recording sessions in 1957 and 1958 and features an all-star lineup of talent, including Red Garland on piano, Paul Chambers on bass, Donald Byrd on trumpet, and Art Taylor on drums. Upon its release, Lush Life was a critical and commercial success and is considered a highlight from his time on the Prestige label.
For Concord's 'Small Batch' initiative, each album selected for the series will undergo all-analog mastering and then be pressed on 180-gram vinyl in a one-step lacquer process—as opposed to the standard three-step process—allowing for the highest level of musical detail, clarity, and dynamics while reducing the amount of surface noise on the record. Each title from the series will be accompanied by new liner notes from acclaimed writers.

For the Lush Life reissue, specifically, the original tapes—recorded live at Rudy Van Gelder's Hackensack, NJ studios—were sent to mastering engineer Bernie Grundman, who carried out an all-analogue mastering process. The details are as follows: He utilised a custom tube pre-amp and analog mixing console with discreet electronics — both made in-house — as well as a Scully solid-state lathe with custom electronics.

The vinyl record is housed within a very high quality slipcase complete with cover art insert
Grundman's lacquers were then sent to Record Technology Incorporated (RTI) for plating using the plant's one-step process, as described above, where the lacquers are used to create a "convert" that becomes the record stamper. Utilising Neotech's VR900 compound, Lush Life was then pressed on to 180-gram vinyl. Writer Ashley Kahn wrote the liner notes for this reissue.
The packaging (which SDE has seen in the flesh) is impressive. Each vinyl record recreates the presentation of the original, with 'tip-on' jacket and and archival-quality, anti-static, non-scratching inner sleeve. This record is then housed securely within a very high quality, linen-wrapped outer slipcase which has a glossy acrylic inset of the cover art on the front and is numbered on the back. The vinyl is extracted from this slipcase using a rather ingenious ribbon system.
Each title in the 'Small Batch' series will be limited to 1000 copies and Lush Life will be released on 19 February 2021. It is available exclusively via the Craft Recordings store.

Side A:
1.  Like Someone in Love
2.  I Love You
3.  Trane's Slo Blues
Side B:
1.  Lush Life
2.  I Hear a Rhapsody