 News
Culture Club and Boy George / Japanese CD reissues
Japanese 'Paper Sleeve' CDs with bonus tracks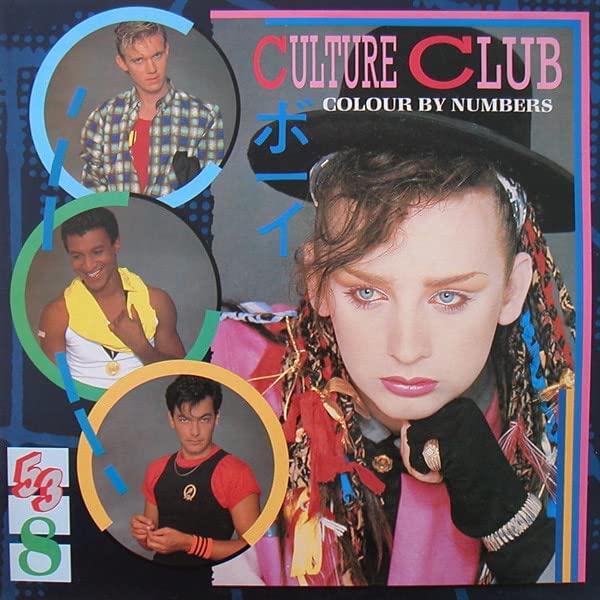 A series of Culture Club and Boy George CD reissues will be issued exclusively in Japan, in December.
All four Culture Club studio albums – Kissing to be Clever (1982), Colour By Numbers (1983), Waking Up With the House on Fire (1984) and From Luxury to Heartache (1986) – are part of this campaign, along with Boy George's Sold and Tense Nervous Headache albums (from 1987 and 1988 respectively).
Additionally, there'll be a Japanese Singles Collection: Greatest Hits Culture Club release which is a CD+DVD package and is a continuation of the series that has offered titles by Wham!, a-ha, Paul Young and others.
The album reissues are in the Japanese UHQCD format, which I should stress is compatible with all CD players, and is yet another in a long line of Japanese technologies (in this case MQA technology) that purports to squeeze sound improvements from the humble CD. What's more interesting is that these discs are apparently created from new 2022 DSD masters "using UK original master tapes". Also, each CD is presented as a mini-LP CD / vinyl replica / paper sleeve with OBI-strips that replicate the first UK pressing, so these should look and sound great!
Also, each album has bonus tracks. It's notoriously difficult to get accurate info ahead of time with these kinds of releases, but according to various product listings Kissing To Be Clever offers 10 bonus tracks, Colour By Numbers has nine, Waking Up With the House on Fire also has nine, From Luxury To Heartache has five, Sold has six and Tense Nervous Headache has 12, two for the album and then the Boyfriend album on a separate CD (it's a 2CD set). Boyfriend, which was an album cobbled together from outtakes from the sessions and issued in the UK in 1989.
The bonus tracks will almost certainly be remixes, B-sides and possibly single edits, but there's no confirmation yet. These are all released in Japan on 21 December 2022 (was 14 December). As usual, you can choose to import from Japan or buy locally for higher prices (the latter requires waiting until January 2023).
Compare prices and pre-order
Culture Club
Culture Club Japan Singles Collection CD+DVD
Compare prices and pre-order
Culture Club
Kissing to be Clever - paper sleeve CD
Compare prices and pre-order
Culture Club
Colour By Numbers - paper sleeve CD
Compare prices and pre-order
Culture Club
Waking Up With The House On Fire - paper sleeve CD
Compare prices and pre-order
Culture Club
From Luxury to Heartache - paper sleeve CD
Compare prices and pre-order
Boy George
Sold - paper sleeve CD
Compare prices and pre-order
Boy George
Tense Nervous Headache - paper sleeve 2CD set
Tracklisting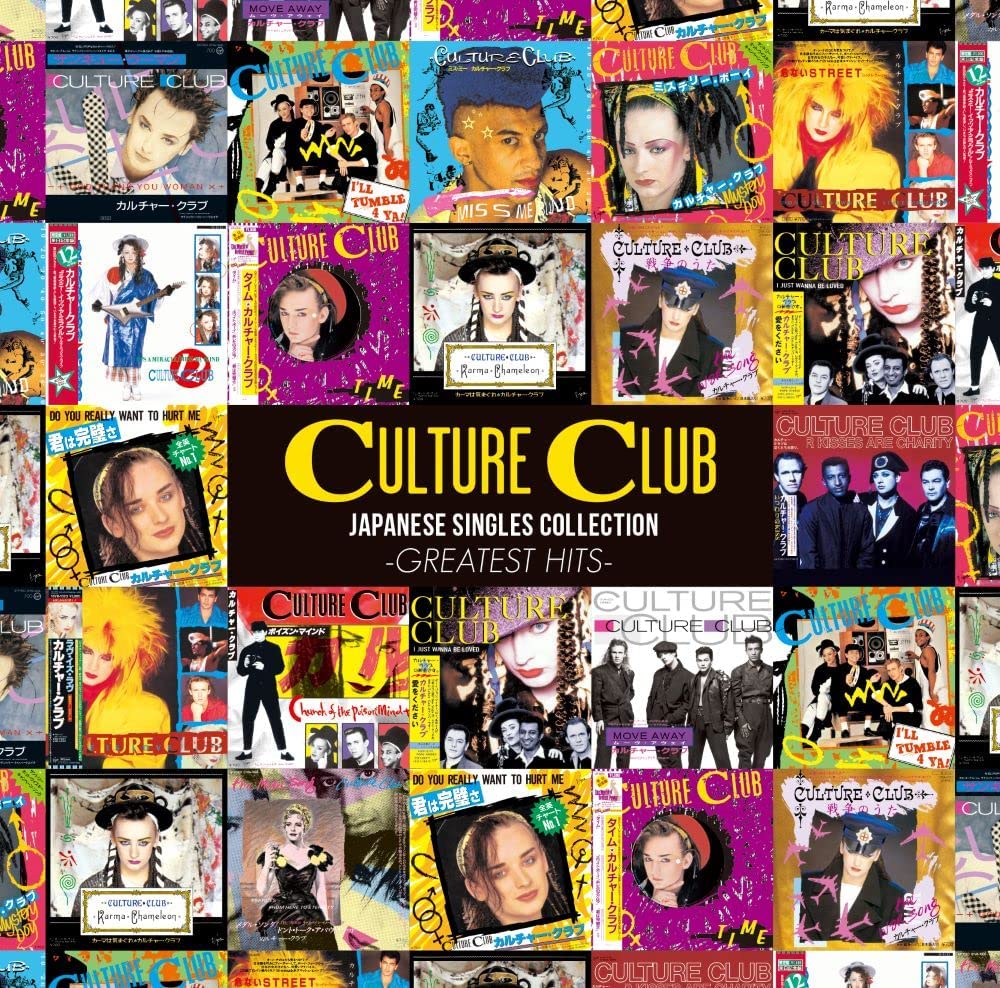 Japan Singles Collection: Greatest Hits Culture Club
/
CD+DVD
CD

Mystery Boy
Do You Really Want to Hurt Me
Time (Clock of the Heart)
Church of the Poison Mind
Karma Chameleon
Miss Me Blind
The War Song
The Medal Song
Don't Go Down that Street
Love Is Love
Move Away
God Thank You Woman
I Just Wanna Be Loved
Your Kisses Are Charity
I'll Tumble 4 Ya
Miss Me Blind/It's A Miracle (US 12″ Mix)
The War Song (Japanese Version)
Mistake No. 3

DVD

Do You Really Want to Hurt Me
Time (Clock of the Heart)
Church of the Poison Mind
I'll Tumble 4 Ya
Karma Chameleon
Victims
Miss Me Blind
It's a Miracle
The War Song
The Medal Song
Mistake No. 3
Love Is Love
Move Away
God Thank You Woman
I Just Wanna Be Loved
Your Kisses Are Charity
Cold Shoulder
Tracklisting
Kissing To Be Clever Culture Club
/
Japan Paper Sleeve CD
CD

White Boy (Dance Mix)
You know I'm Not Crazy
I'll Tumble 4 Ya
Take Control
Love Twist
Boy Boy (I'm The Boy)
I'm Afraid Of Me (Remix)
White Boys Can't Control It
Do You Really Want To Hurt Me

Bonus tracks

Mystery Boy (Japanese Single Version)
Love Is Cold (You Were Never No Good)
Murder Rap Trap (featuring Captain Crucial)
Time (Clock Of The Heart)
White Boy (single version)
I'm Afraid Of Me (single version)
Do You Really Want To Hurt Me (Dub Version)
Romance Beyond The Alphabet
White Boy (Extended Mix)
I'm Afraid Of Me (Extended Mix)
Tracklisting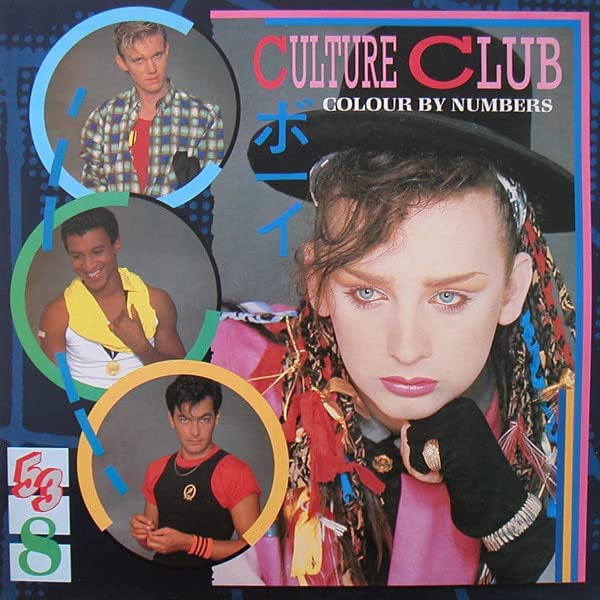 Colour By Numbers Culture Club
/
Japan Paper Sleeve CD
CD

Karma Chameleon
It's A Miracle
Black Money
Changing Every Day
That's The Way (I'm Only Trying To Help You)
Church Of The Poison Mind
Miss Me Blind
MisterMan
Stormkeeper
Victims

Bonus tracks

Man Shake
Mystery Boy
Melting Pot (Live)
Colour By Numbers
Romance Revisited
Kama Chameleon (7″ mix)
Love Twist (Featuring Captain Crucial) (Live)
Miss Me / It's A Miracle (US 12″ Mix)
Shirley Temple Moment
Tracklisting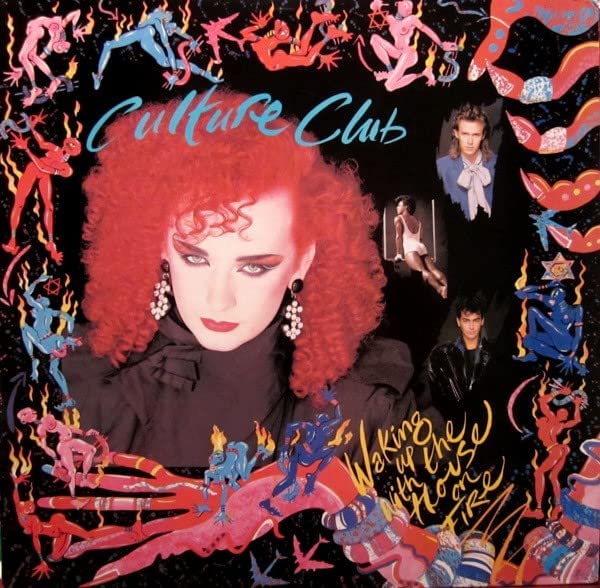 Waking Up With The House On Fire Culture Club
/
Japan Paper Sleeve CD
CD

Dangerous Man
The War Song
Unfortunate Thing
Crime Time
Mistake No. 3
The Dive
The Medal Song
Don't Talk About It
Mannequin
Hello Goodbye

Bonus tracks

Love Is Love (From Electric Dreams)
The Dream (From Electric Dreams)
Don't Go Down That Street
The War Song (Japanese version)
The War Song (Spanish version)
The War Song (German version)
The War Song (French version)
The Medal Song (Single Version)
The War Song (Shriek Mix)
Tracklisting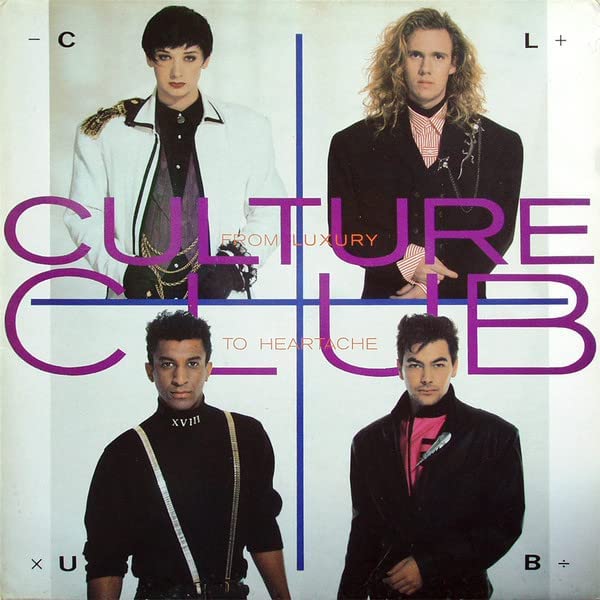 From Luxury to Heartache Culture Club
/
Japan Paper Sleeve CD
CD

Move Away
I Pray
Work On Me Baby
Gusto Blusto
Heaven's Children
God Thank You Woman
Reasons
Too Bad
Come Clean
Sexuality

Bonus tracks

From Luxury To Heartache
Move Away (12″ Version)
God Thank You Woman (12″ Version)
Sexuality (Extended Version)
Gusto Blusto (Extended Dance Mix)
Tracklisting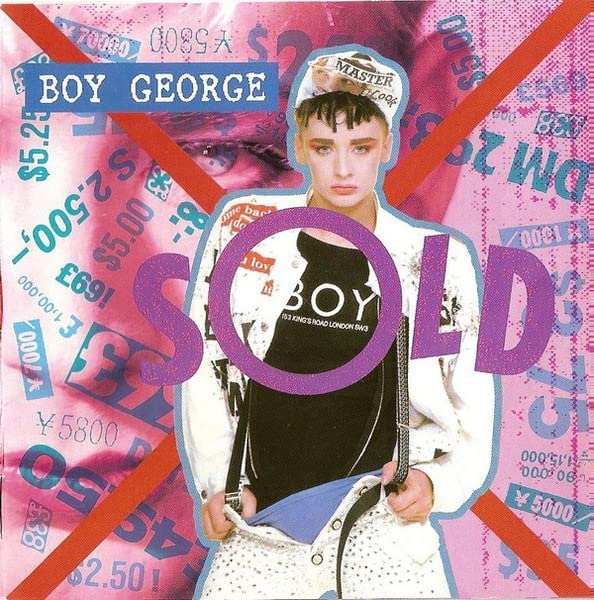 Sold Culture Club
/
Japan Paper Sleeve CD
CD

Sold
I Asked for Love
Keep Me in Mind
Everything I Own
Freedom
Just Ain't Enough
Where Are You Now (When I Need You)
Little Ghost
Next Time
We've Got the Right
To Be Reborn

Bonus Tracks

Use Me* (B-Side)
State of Love* (B-Side)
I Pray (remix)* (B-Side)
Are You To Afraid* (B-Side)
Live My Life (7 inch mix)*
Live My Life (album version)

*unavailable on cd
Tracklisting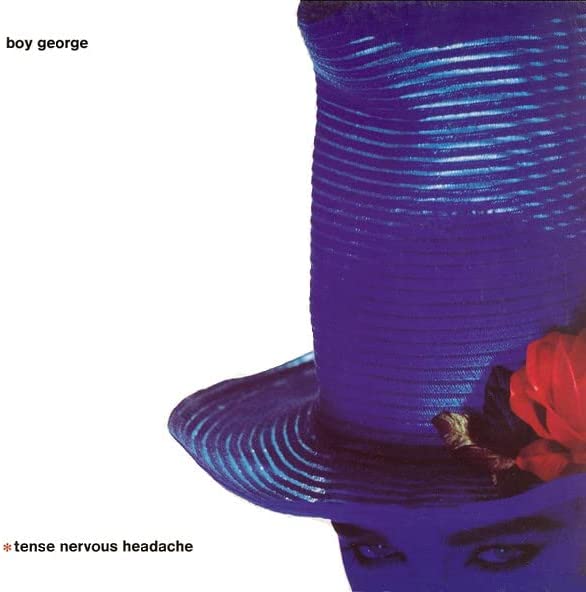 Tense Nervous Headache + Culture Club
/
Japan Paper Sleeve 2CD set
CD 1: Tense Nervous Headache

Don't Cry
You Are My Heroin
I Go Where I Go
Girl with Combination Skin
Whisper
Something Strange Called Love
I Love You
Kipsy
Mama Never Knew
What Becomes Of The Broken Hearted
American Boyz
Happy Family

Bonus tracks

Leave In Love (B-Side)
A Boy Called Alice (B-Side)

CD 2: Boyfriend

Don't Take My Mind On A Trip (US Club Remix)
You Found Another Guy
Weather They Like It Or Not
I'm Not Sleeping Anymore
Lies
Big Dark Man (Waiting)
Girlfriend
No Clause 28 (High Energy Mix
Don't Take My Mind On A Trip (original version)
No Clause 28 (full original version)