 News
Culture Club announce new album, 'Life'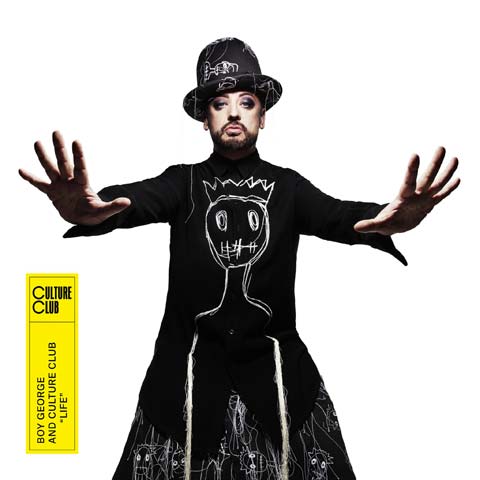 After the debacle of Tribes, the previous-album-that-never-came-out (see the PledgeMusic campaign page that was cancelled, with customers refunded) Culture Club (I can't be doing with this 'Boy George and Culture Club' business) have finally got their act together and have repurposed the album as Life, with the release scheduled for October.

Beyond the track listing below, there aren't too many details about producers and how Tribes became Life, but I assume we'll learn about that soon and in the meantime, pre-orders are up on the official Culture Club store which exclusively offers the Life on CD in special die-cut packaging, coloured vinyl with 12-inch art print, signed testing pressings and various bundles.

Life CD with special die-cut packaging is exclusive to the official Culture Club store.
The artwork print is limited to 1000 units (and is numbered). A deluxe CD edition – in DVD-style packaging – is offered, but the die-cut edition looks like the one to go for, especially since it seems there is no bonus audio with the deluxe CD edition. Disappointingly, the only signed item in the shop, is the test pressing, which isn't cheap.
Life will be released on 26 October 2018 (at least, that's the plan!)
Pre-order your format/bundle of choice at the official Culture Club store (other pre-order options will follow, when available)
Compare prices and pre-order
Boy George & Culture Club
Life deluxe CD
Compare prices and pre-order
Boy George & Culture Club
Life vinyl LP
Life
1. God & Love
2. Bad Blood
3. Human Zoo
4. Let Somebody Love You
5. What Does Sorry Mean
6. Runaway Train
7. Resting Bitch Face
8. Different Man
9. Oil & Water
10. More Than Silence
11. Life