 News
David Bowie / Hunky Dory vinyl picture disc
The album was issued on this day in 1971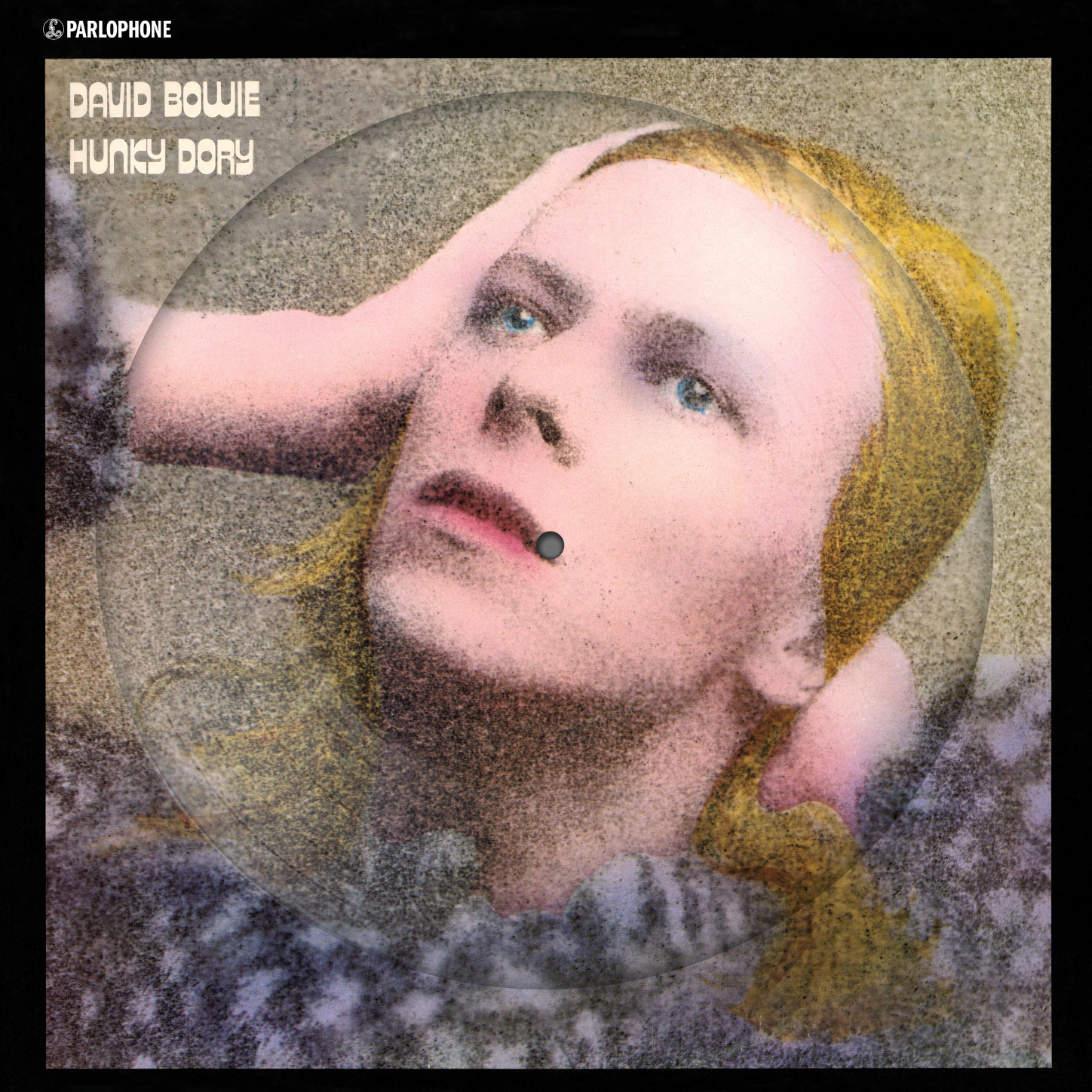 Parlophone will release a 50th anniversary vinyl picture disc of David Bowie's classic album Hunky Dory, in January. This new edition will feature the 2015 vinyl remaster and a poster featuring the annotated back cover image of the album.
Long acknowledged as one of Bowie's best albums, Hunky Dory had to wait until the Ziggy era before enjoying some success. The first single, 'Changes', did nothing in the UK chart and it was only 18 months after Hunky Dory's release – and a year after The Rise and Fall of Ziggy Stardust and the Spiders from Mars – that 'Life On Mars' was a hit and the album entered the UK top five.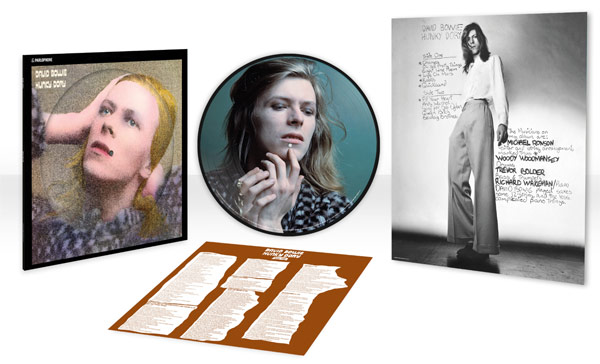 In addition to the vinyl picture disc, Parlophone are issuing a new mix of 'Changes' as a streaming single (listen below).
Ken Scott has gone back to the original multi-track tapes and said the following: "The new version of 'Changes' is a fresh look at David's classic. When listening to the original multi-track I discovered a few things that I had eliminated from the original mix and also a completely different sax solo at the end. It was those things that led me to try a new mix, trying for a slightly harder, more contemporary edge to it."
The vinyl picture disc of Hunky Dory will be issued on 7 January 2022, one day before what would have been David Bowie's 75th birthday. It is limited to 8,000 units.
Compare prices and pre-order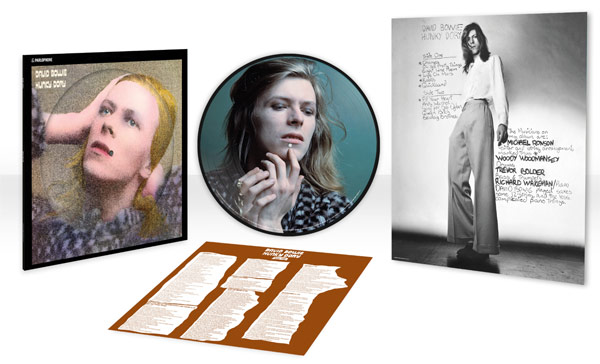 David Bowie
Hunky Dory vinyl picture disc
Tracklisting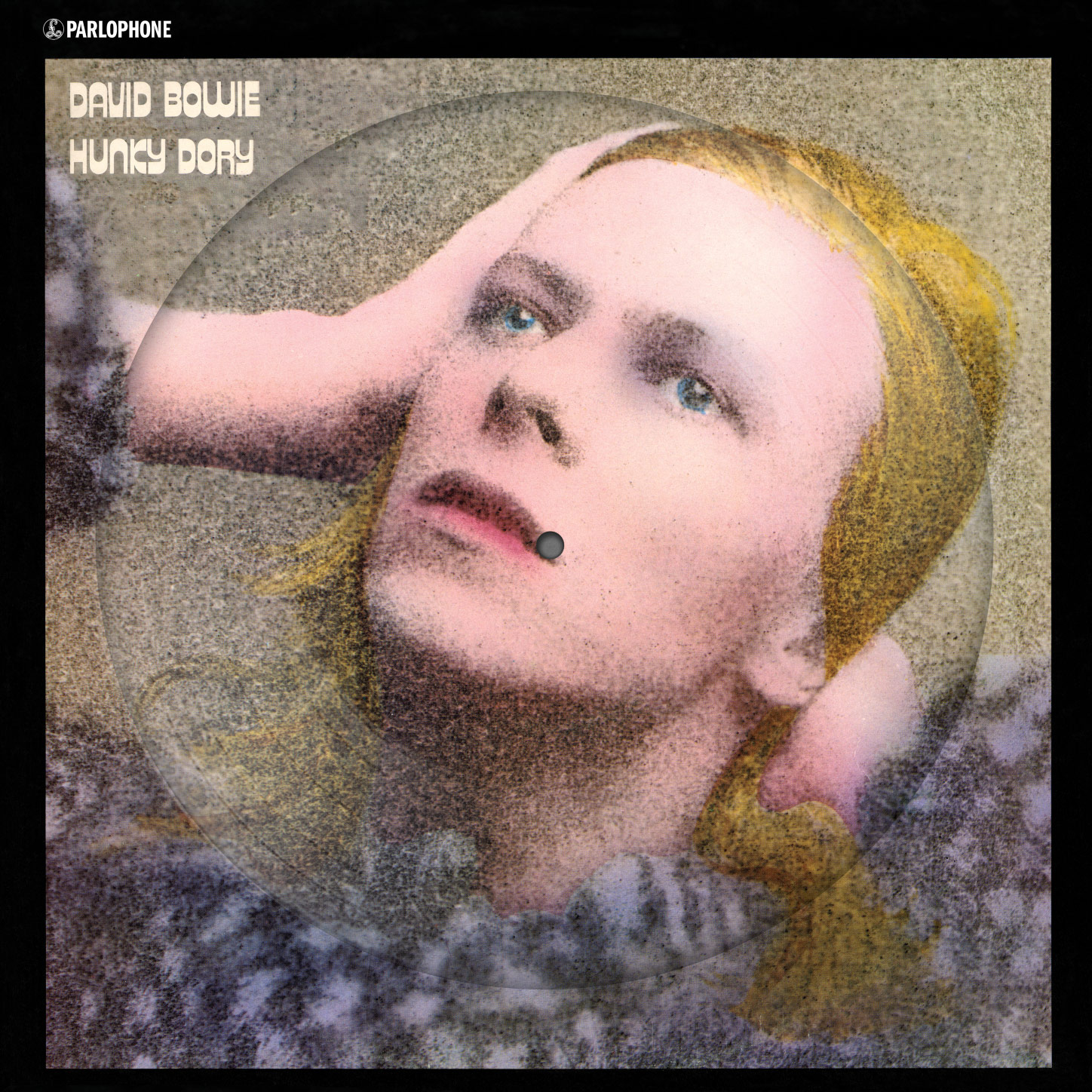 Hunky Dory David Bowie
/
50th anniversary vinyl picture disc
Side 1

Changes – 3:37
Oh! You Pretty Things – 3:12
Eight Line Poem – 2:55
Life on Mars? – 3:43
Kooks – 2:53
Quicksand – 5:08

Side 2

Fill Your Heart – 3:07
Andy Warhol – 3:56
Song for Bob Dylan – 4:12
Queen Bitch – 3:18
The Bewlay Brothers – 5:22