 News
David Bowie 'Loving The Alien' remasters available separately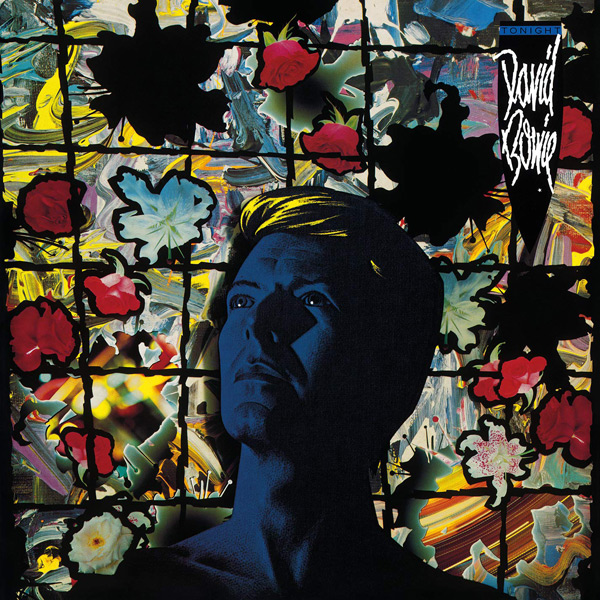 Parlophone will issue the 2018 remasters of the David Bowie albums included in the Loving The Alien box set as standalone releases next month.

Let's Dance (1983), Tonight (1984)  and Never Let Me Down (1987) will all be available on CD and vinyl. The two live albums Serious Moonlight:Live '83 and Glass Spider: Live Montreal '87 are also available individually as two-CD sets but won't be released on individually on vinyl. This was made clear at the time, and indeed EVERYTHING in the Loving The Alien vinyl box is exclusive to that set with the exception of the three studio albums.
The excellent reboot that is Never Let Me Down 2018 also remains exclusive to the box set on both CD and vinyl and will not be made available separately.
These new individual releases are out on 15 February 2018.
Compare prices and pre-order
David Bowie
Let's Dance CD - 2018 remaster
Compare prices and pre-order
David Bowie
Let's Dance vinyl LP - 2018 remaster
Compare prices and pre-order
David Bowie
Tonight CD - 2018 remaster
Compare prices and pre-order
David Bowie
Tonight vinyl LP - 2018 remaster
Compare prices and pre-order
David Bowie
Never Let Me Down CD - 2018 remaster
Compare prices and pre-order
David Bowie
Never Let Me Down vinyl LP - 2018 remaster
Compare prices and pre-order
David Bowie
Serious Moonlight - 2CD 2018 remaster
Compare prices and pre-order
David Bowie
Glass Spider - 2CD 2018 remaster
Compare prices and pre-order
David Bowie
Loving The Alien - 11CD box set
Compare prices and pre-order
David Bowie
Loving The Alien - 15LP vinyl box
Let's Dance [2018 remaster]
1. Modern Love (2018 Remastered Version)
2. China Girl (2018 Remastered Version)
3. Let's Dance (2018 Remaster)
4. Without You (2018 Remastered Version)
5. Ricochet (2018 Remaster)
6. Criminal World (2018 Remastered Version)
7. Cat People (Putting Out Fire) [2018 Remastered Version]
8. Shake It (2018 Remastered Version)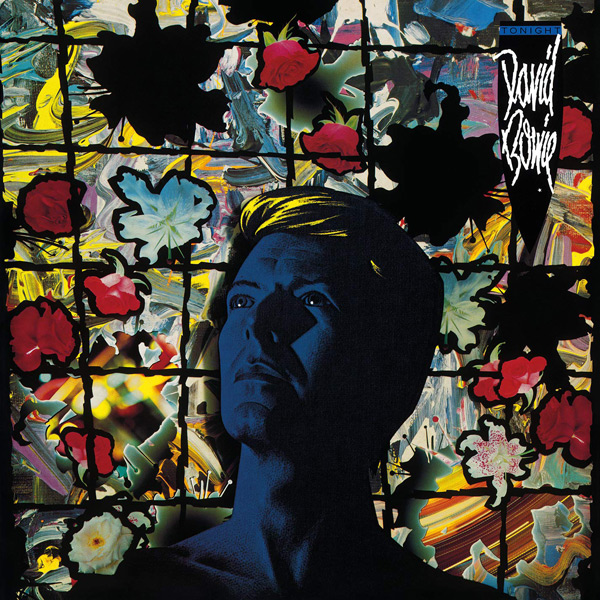 Tonight [2018 remaster]
1. Loving The Alien (2018 Remastered Version)
2. Don't Look Down (2018 Remastered Version)
3. God Only Knows (2018 Remastered Version)
4. Tonight (2018 Remastered Version)
5. Neighborhood Threat (2018 Remastered Version)
6. Blue Jean (2018 Remastered Version)
7. Tumble and Twirl (2018 Remastered Version)
8. I Keep Forgettin' (2018 Remastered Version)
9. Dancing With The Big Boys (2018 Remastered Version)
Never Let Me Down [2018 remaster]
1. Day-In Day-Out (2018 Remastered Version)
2. Time Will Crawl (2018 Remastered Version)
3. Beat Of Your Drum (2018 Remastered Version)
4. Never Let Me Down (2018 Remastered Version)
5. Zeroes (2018 Remastered Version)
6. Glass Spider (2018 Remastered Version)
7. Shining Star (Makin' My Love) [2018 Remastered Version]
8. New York's In Love (2018 Remastered Version)
9. '87 And Cry (2018 Remastered Version)
10. Bang Bang (2018 Remastered Version)
Serious Moonlight 2CD 2018 remaster
CD 1
1. Look Back In Anger (Live '83) [2018 Remastered Version]
2. "Heroes" (Live '83) [2018 Remastered Version]
3. What In The World (Live '83) [2018 Remastered Version]
4. Golden Years (Live '83) [2018 Remastered Version]
5. Fashion (Live '83) [2018 Remastered Version]
6. Let's Dance (Live '83) [2018 Remastered Version]
7. Breaking Glass (Live '83) [2018 Remastered Version]
8. Life On Mars? (Live '83) [2018 Remastered Version]
9. Sorrow (Live '83) [2018 Remastered Version]
10. Cat People (Putting Out Fire) [Live '83] [2018 Remastered Version]
11. China Girl (Live '83) [2018 Remastered Version]
12. Scary Monsters (And Super Creeps) [Live '83] [2018 Remastered Version]
13. Rebel Rebel (Live '83) [2018 Remastered Version]
CD 2
1. White Light / White Heat (Live '83) [2018 Remastered Version]
2. Station To Station (Live '83) [2018 Remastered Version]
3. Cracked Actor (Live '83) [2018 Remastered Version]
4. Ashes To Ashes (Live '83) [2018 Remastered Version]
5. Space Oddity / Band Introduction (Live '83) [2018 Remastered Version]
6. Young Americans (Live '83) [2018 Remastered Version]
7. Fame (Live '83) [2018 Remastered Version]
8. Modern Love (Live '83) [2018 Remastered Version]
Glass Spider 2CD 2018 remaster
CD 1
1. Up The Hill Backwards (Live Montreal '87) [2018 Remastered Version]
2. Glass Spider (Live Montreal '87) [2018 Remastered Version]
3. Day-In Day-Out (Live Montreal '87) [2018 Remastered Version]
4. Bang Bang (Live Montreal '87) [2018 Remastered Version]
5. Absolute Beginners (Live Montreal '87) [2018 Remastered Version]
6. Loving The Alien (Live Montreal '87) [2018 Remastered Version]
7. China Girl (Live Montreal '87) [2018 Remastered Version]
8. Rebel Rebel (Live Montreal '87) [2018 Remastered Version]
9. Fashion (Live Montreal '87) [2018 Remastered Version]
10. Scary Monsters (And Super Creeps) [Live Montreal '87] [2018 Remastered Version]
11. All The Madmen (Live Montreal '87) [2018 Remastered Version]
12. Never Let Me Down (Live Montreal '87) [2018 Remastered Version]
CD 2
1. Big Brother (Live Montreal '87) [2018 Remastered Version]
2. '87 And Cry (Live Montreal '87) [2018 Remastered Version]
3. "Heroes" (Live Montreal '87) [2018 Remastered Version]
4. Sons Of The Silent Age (Live Montreal '87) [2018 Remastered Version]
5. Time Will Crawl / Band Introduction (Live Montreal '87) [2018 Remastered Version]
6. Young Americans (Live Montreal '87) [2018 Remastered Version]
7. Beat Of Your Drum (Live Montreal '87) [2018 Remastered Version]
8. The Jean Genie (Live Montreal '87) [2018 Remastered Version]
9. Let's Dance (Live Montreal '87) [2018 Remastered Version]
10. Fame (Live Montreal '87) [2018 Remastered Version]
11. Time (Live Montreal '87) [2018 Remastered Version]
12. Blue Jean (Live Montreal '87) [2018 Remastered Version]
13. Modern Love (Live Montreal '87) [2018 Remastered Version]