 News
David Byrne / Grown Backwards 2LP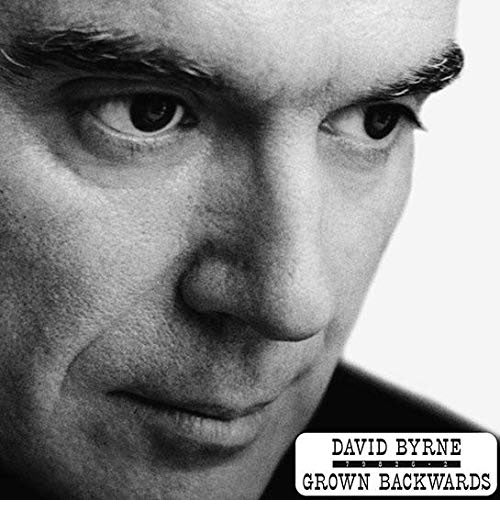 David Byrne's 2004 album Grown Backwards will be released on vinyl for the first time next month. Even better, it's a 2LP set and expanded with bonus tracks.

This album has only ever been issued on CD and according to Nonesuch Records it saw Byrne working "from the 'top down,' humming melodies into a micro-cassette recorder and later unscrambling them to create songs — a significant change from his usual practice of starting with improvised textures and grooves and later adding tunes."
The album features Lazy, Byrne's collaboration with X-Press 2, although technically it was always listed as a bonus track and not part of the album proper.
The reissue features six bonus tracks, all on the fourth side of the second LP. Byrne says "some of these bonus tracks were deemed not right for this record as they didn't fit in with the flow and feel of the original album. Now I'm not so sure record sequence matters so much and some hold up OK, so here they are."
The new 2LP set has been mastered by Greg Calbi at Sterling Sound and is pressed on two 140g vinyl records. It's packaged in a metallic sleeve, which might account for why it's relatively expensive.
The Grown Backwards 2LP set is issued on 15 March 2019.
Compare prices and pre-order
David Byrne
Grown Backwards (Deluxe Edition) [VINYL]
Side 1
1. Glass, Concrete & Stone
2. The Man Who Loved Beer
3. Au fond du temple saint
4. Empire
5. Tiny Apocalypse
Side 2
1. She Only Sleeps
2. Dialog Box
3. The Other Side of This Life
4. Why
5. Pirates
Side 3
1. Civilization
2. Astronaut
3. Glad
4. Un di felice, eterea
5. Lazy
Side 4
1. Strange Enough
2. 50212
3. Ausencia
4. Dreamworld
5. Show and Tell
6. The Bumps