 News
Def Leppard / Diamond Star Halos
First studio album in 7 years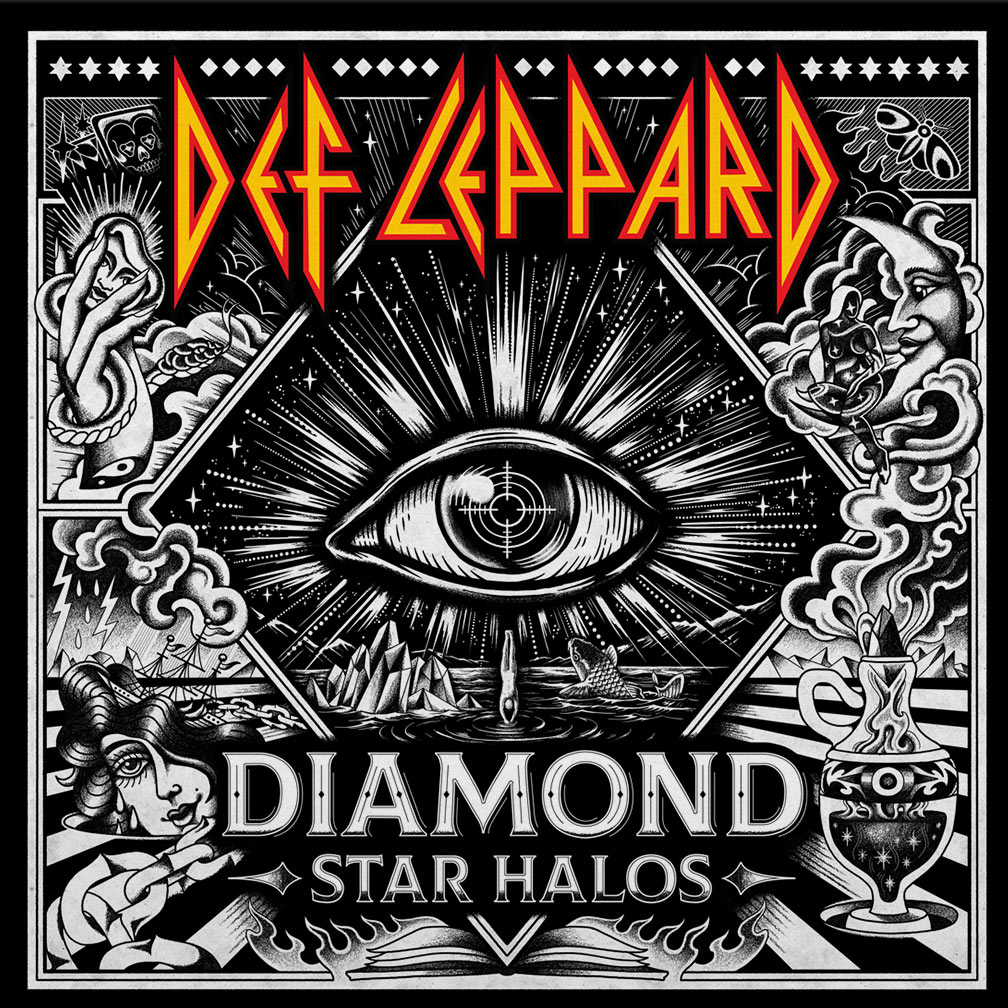 Def Leppard release a brand new album, Diamond Star Halos, in May.
Their first record since 2015's Def Leppard, Diamond Star Halos is the band's 12th studio long-player was recorded in the last two years with Ronan McHugh co-producing. The 15-track album includes singles new single 'Kick', future single 'Fire It Up' and features guest vocals from Alison Krauss on two tracks: 'This Guitar' and 'Lifeless'.
The title name checks a lyric from T. Rex's 'Bang a Gong (Get It On)' which is perhaps a hint that there are nods to not only T. Rex, but David Bowie, Mott The Hoople across the album. This is evident from 'Kick', which you can preview below.
In terms of formats, let's start with the CD. You can opt for a standard jewel case with a black and white cover, although best to upgrade to the deluxe which comes in a proper gatefold card sleeve and a vibrant colour cover image with further illustrations within the gatefold. More importantly, the deluxe CD offers two bonus tracks: 'Goodbye For Good This Time (Avant-garde Mix)' and 'Lifeless (Joe Only version)'. Note: there are two Japanese SHM-CD editions. One in the gatefold card sleeve (coloured cover) which has the same bonus tracks as above, but the other version is in a jewel case (black and white cover) and has two different – and exclusive – bonus tracks. They are: 'Angels (Can't Help You Now) – Stripped Version' and 'This Guitar – Joe Only Version'. You can't get these two tracks anywhere else (the Target version in the USA has the same bonus tracks as the standard EU deluxe).
Since it's a fairly long record, it will come as no surprise to hear that on vinyl this is a 2LP set. The double vinyl opts for the black and white version of the cover used on the standard CD. A double clear vinyl edition is available 2LP picture disc version, boasting a die cut sleeve will also be available via D2C channels such as the official Def Leppard shop (they also have a cassette). Target in the USA have a red/yellow vinyl offering, which is repeated in the UK for HMV.
Diamond Star Halos will be released on 27 May 2022, a few weeks before Def Leppard kick of an enormous 36-date US stadium tour.
Compare prices and pre-order
Def Leppard
Diamond Star Halos - Japan SHM-CD with two exclusive bonus tracks
Compare prices and pre-order
Def Leppard
Diamond Star Halos - Japan SHM-CD with the same two bonus tracks as EU deluxe
Compare prices and pre-order
Def Leppard
Diamond Star Halos - deluxe CD with enhanced packaging and 2 bonus tracks
Compare prices and pre-order
Def Leppard
Diamond Star Halos - 2LP black vinyl
Compare prices and pre-order
Def Leppard
Diamond Star Halos - standard CD
Tracklisting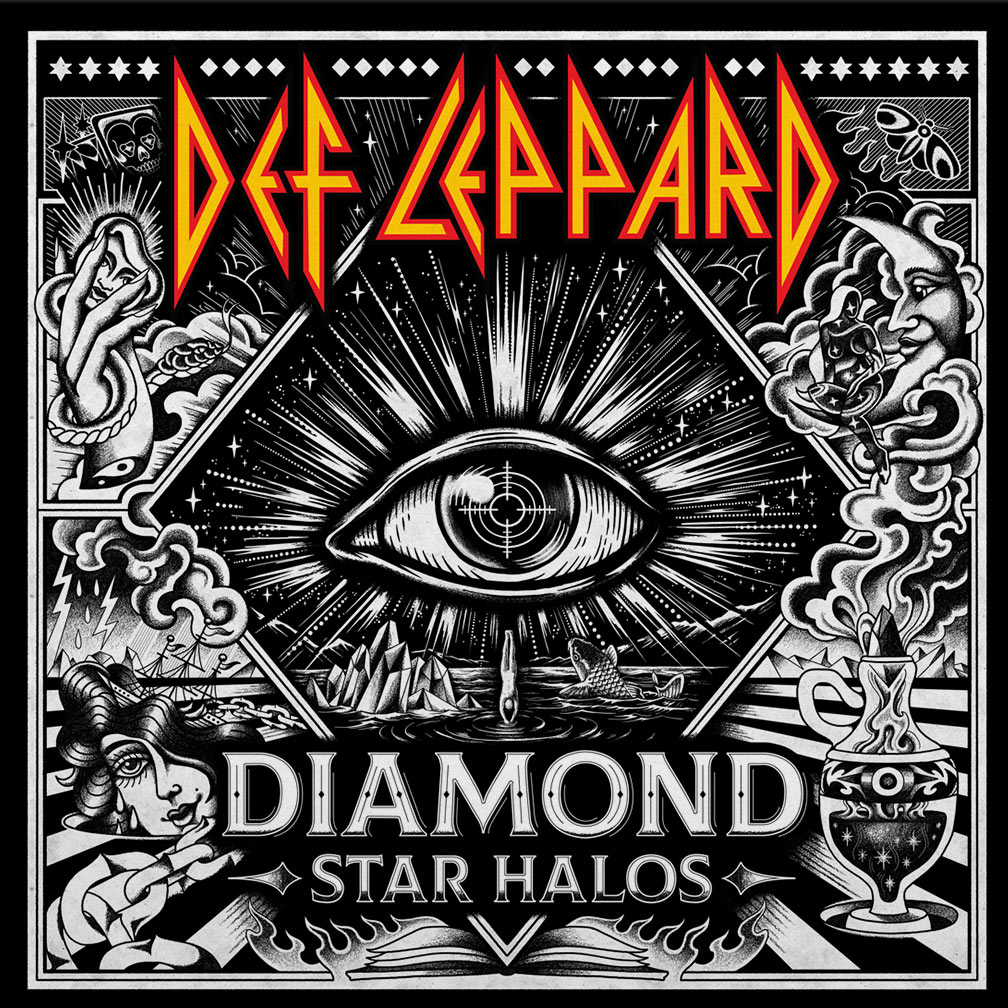 Diamond Star Halos Def Leppard
/
Take What You Want
Kick
Fire It Up

 

This Guitar [feat. Alison Krauss]
SOS Emergency
Liquid Dust
U Rok Mi
Goodbye For Good This Time
All We Need
Open Your Eyes
Gimme A Kiss
Angels (Can't Help You Now)
Lifeless [feat. Alison Krauss]
Unbreakable
From Here To Eternity

Deluxe CD bonus tracks

Goodbye For Good This Time – Avant-garde Mix
Lifeless – Joe Only version