 News
Donna Summer / I'm A Rainbow: Recovered & Recoloured
Remixed and re-presented on 2LP clear vinyl and CD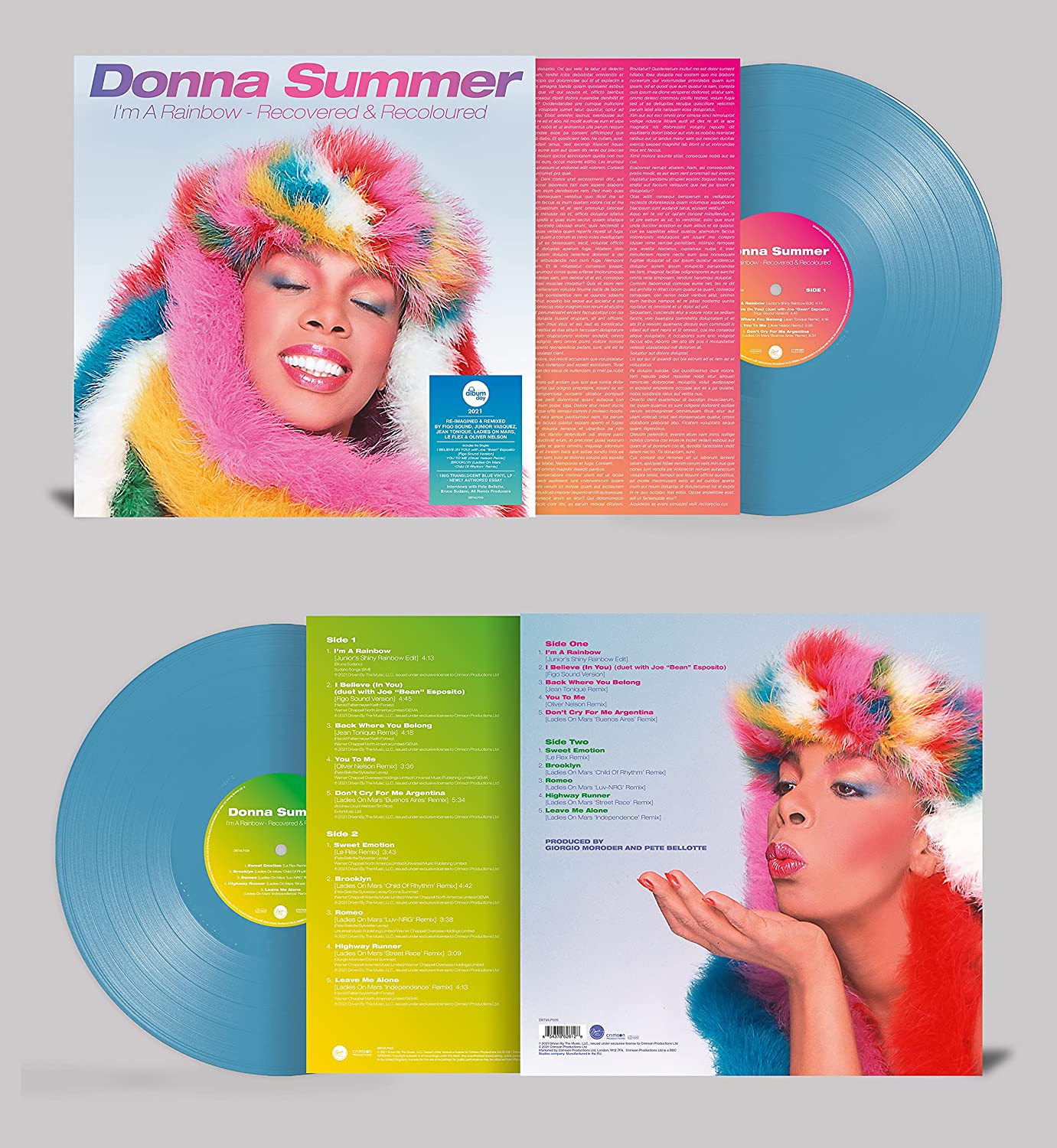 Donna Summer's 'lost' album, I'm A Rainbow, has been refashioned and remixed into something new and will be reissued later this year on CD and 2LP coloured vinyl.
The album was originally produced buy Giorgio Moroder and Pete Bellotte in 1981 but was pulled from the release schedules later that same year. The label, perhaps with an eye on the shifting musical landscapes of that time, were apparently after something more R&B influenced.
Fifteen years later, in the mid-nineties, the album was eventually issued as an 18- track CD, although it came and went with little fanfare. This original version has been revived in recent years mind you, and formed part of last year's Encore box set.
Now, 40 years after the original sessions I'm A Rainbow has been repurposed – edited, remixed and repackaged into what is dubbed the 'Recovered & Recoloured' edition.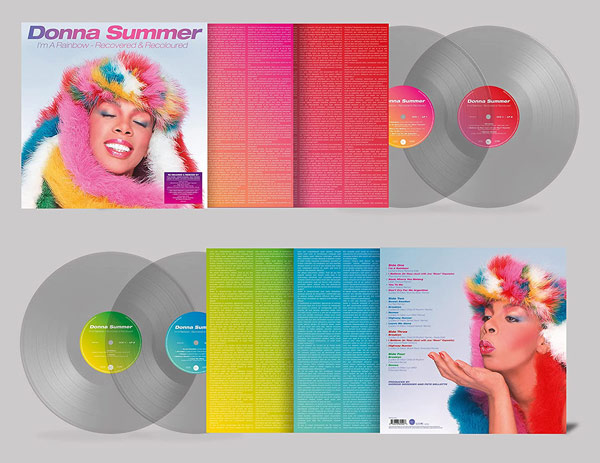 The album is now a concise, 10-track affair and each song has been 're-imagined' by some big name producers/remixers such as Junior Vasquez, Le Flex, Figo Sound, Jean Tonique, Ladies On Mars and Oliver Nelson. The double vinyl actually offers five bonus remixes and in an update SDE can confirm that these are indeed on the CD (the label provided incorrect information).
I'm A Rainbow is released on CD and 2LP clear vinyl on 19 November 2021 (was 29 October).
Compare prices and pre-order
Donna Summer
Im A Rainbow Recovered and Recoloured - CD edition
Compare prices and pre-order
Donna Summer
Im A Rainbow - 2LP clear vinyl
Compare prices and pre-order
Donna Summer
Im A Rainbow Recovered and Recoloured National Album Day blue vinyl
Tracklisting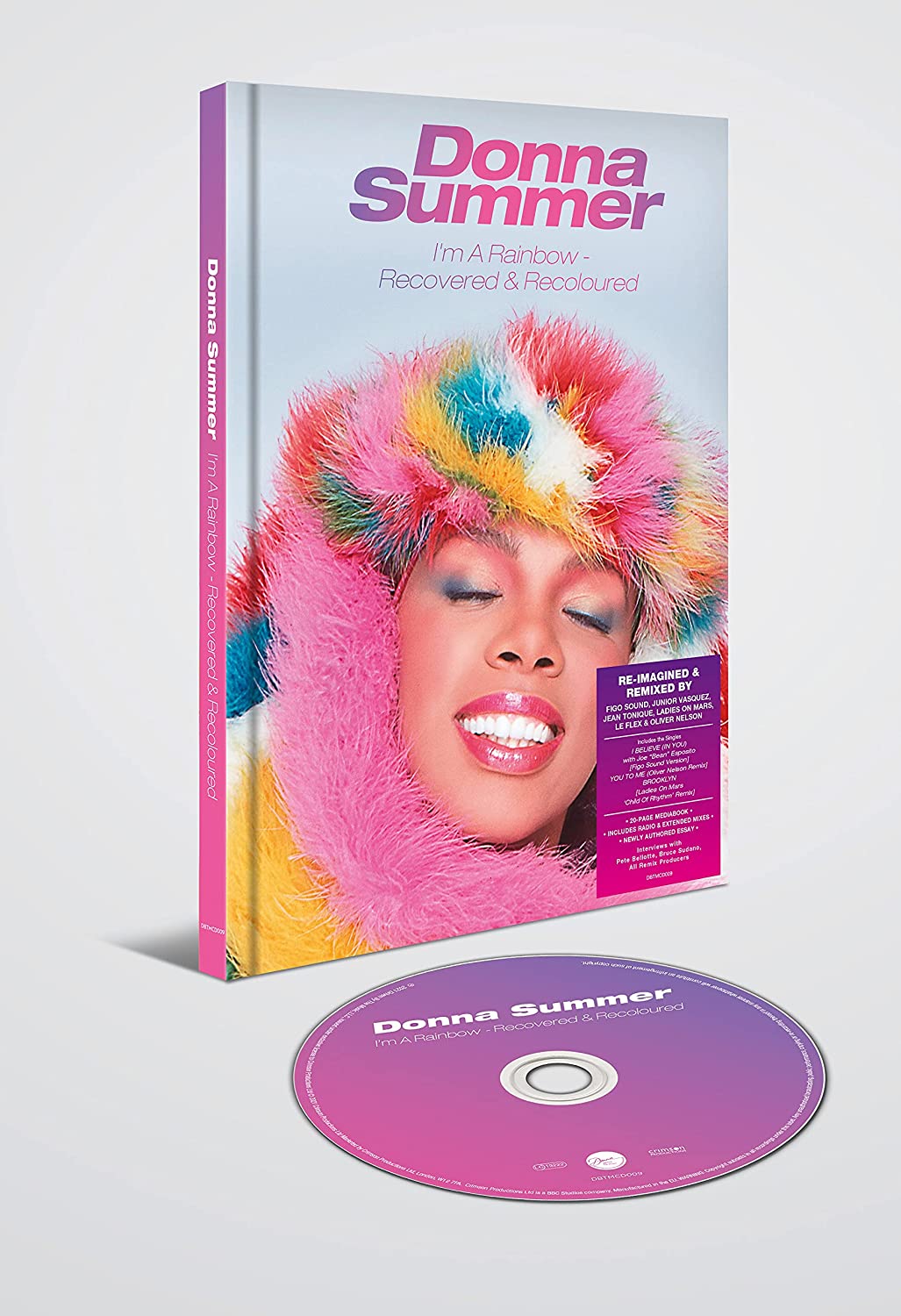 I'm A Rainbow: Recovered & Recoloured Donna Summer
/
CD edition
I'm A Rainbow [Junior's Shiny Rainbow Remix]
I Believe (In You) [Figo Sound Version] – duet with Joe 'Bean' Esposito
Back Where You Belong [Jean Tonique Remix]
You To Me [Oliver Nelson Remix]
Don't Cry For Me Argentina [Ladies On Mars "Buenos Aires" Remix]
Sweet Emotion [Le Flex Remix]
Brooklyn [Ladies On Mars "Child Of Rhythm" Remix]
Romeo [Ladies On Mars "Luv NRG" Remix]
Highway Runner [Ladies On Mars "Street Race" Remix]
Leave Me Alone [Ladies On Mars "Independence" Remix]
Tracklisting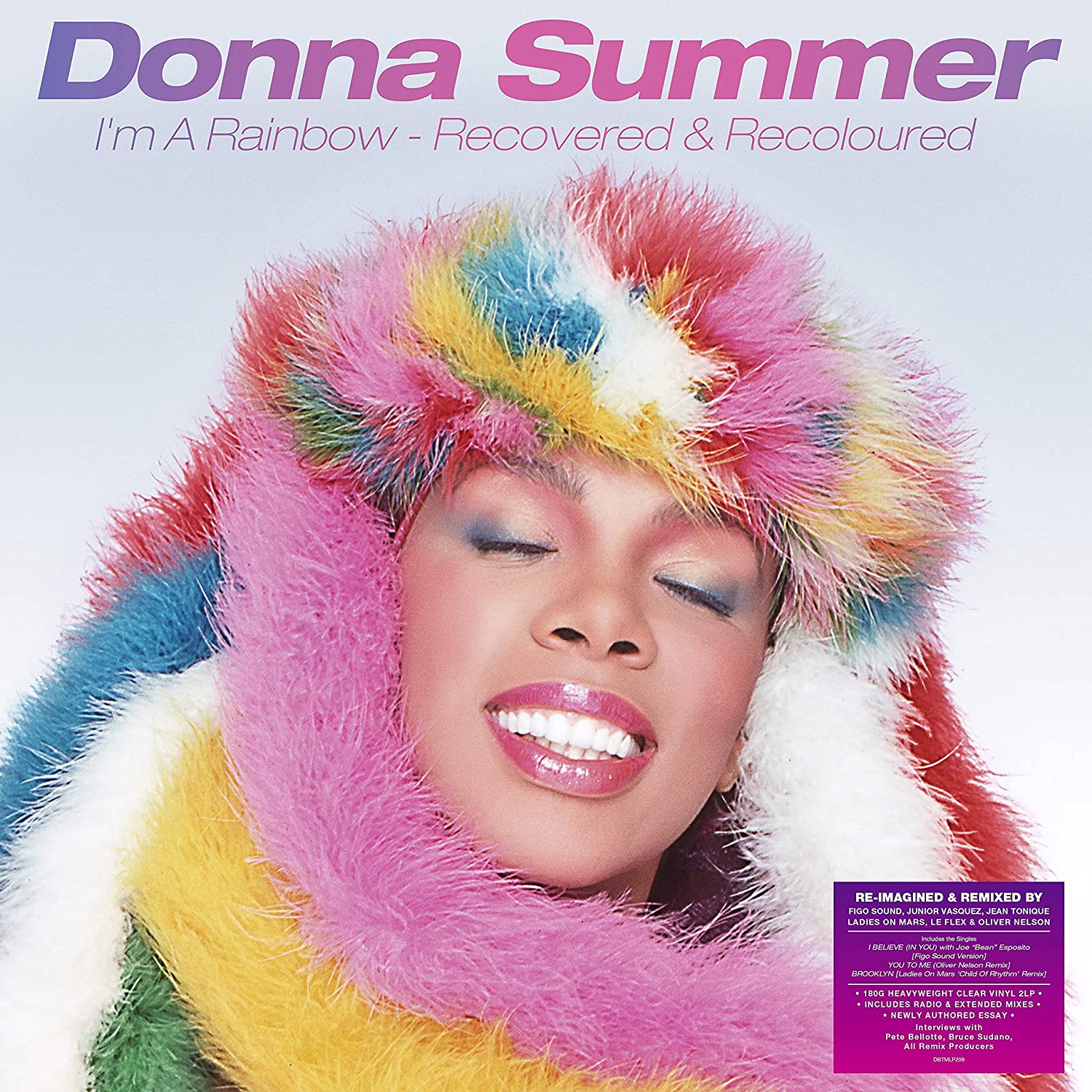 I'm A Rainbow: Recovered & Recoloured Donna Summer
/
2LP clear vinyl
Side 1

I'm A Rainbow [Junior's Shiny Rainbow Remix]
I Believe (In You) [Figo Sound Version] – duet with Joe 'Bean' Esposito
Back Where You Belong [Jean Tonique Remix]
You To Me [Oliver Nelson Remix]
Don't Cry For Me Argentina [Ladies On Mars "Buenos Aires" Remix]

Side 2

Sweet Emotion [Le Flex Remix]
Brooklyn [Ladies On Mars "Child Of Rhythm" Remix]
Romeo [Ladies On Mars "Luv NRG" Remix]
Highway Runner [Ladies On Mars "Street Race" Remix]
Leave Me Alone [Ladies On Mars "Independence" Remix]

Side 3

Brooklyn [Ladies On Mars "Child Of Rhythm" Remix-Radio Edit]
I Believe (In You) [Figo Sound Radio Version]
Highway Runner [Ladies On Mars "Street Race" Extended Mix]

Side 4

Brooklyn [Ladies On Mars "Child Of Rhythm" Extended Remix]
Romeo [Ladies On Mars "Luv-NRG" Extended Remix]