 News
Kate Bush coloured vinyl reissues
All 10 studio albums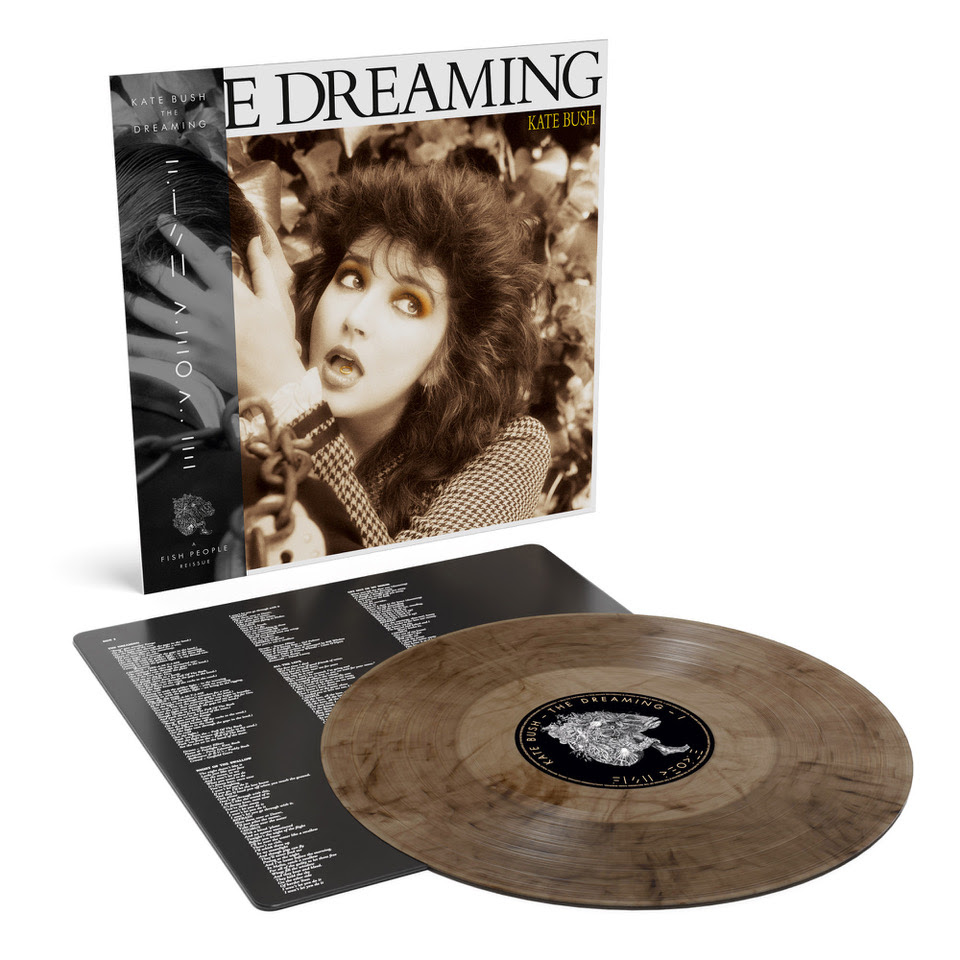 All ten of Kate Bush's studio albums are being re-released through her new label The state51 Conspiracy on vinyl and CD, with special coloured vinyl editions being available via independent record shops.
The Kick Inside (1978), Lionheart (1978), Never For Ever (1980), The Dreaming (1982), Hounds of Love (1985), The Sensual World (1989), The Red Shoes (1993), Aerial (2005), Director's Cut (2011) and 50 Words For Snow (2011) boast new 'Ecopak' CD packaging with booklets and reseable poly-sleves. All CDs feature the 2018 remastering by Kate and James Guthrie.
The vinyl editions also use the 2018 remasters, but with new lacquers cut by Bernie Grundman. These have been pressed at the Record Industry plant in the Netherlands.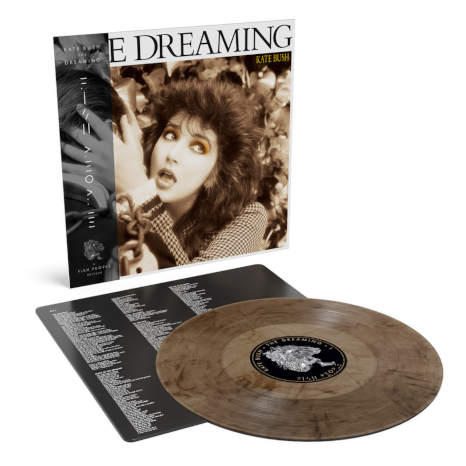 The 'indie editions' are pressed on coloured vinyl which is sympathetic to the original album artwork and feature new Fish People label designs and special OBI strips with the pressing date on them. They are protected in resealable poly-bag liners with a 'Fish People Reissue' sticker, bottom right. Refreshingly, these coloured vinyl pressings are described as "unlimited editions" and will be in production constantly. The only thing that will change is the pressing date on the OBIs.
Sadly, the first three albums are USA-only, which is why you won't find them in the selection on the SDE shop. It's worth noting that the Hounds of Love that forms part of this reissue campaign is not the "special presentation" we were promised earlier this year, so we have to presume that that will emerge at some point in the future.
These Kate Bush reissues are released on 20 November 2023, via The state51 Conspiracy. Pre-order via the SDE shop using this link or the buttons below.