 News
Erasure / 2CD deluxe edition
1995 album reissued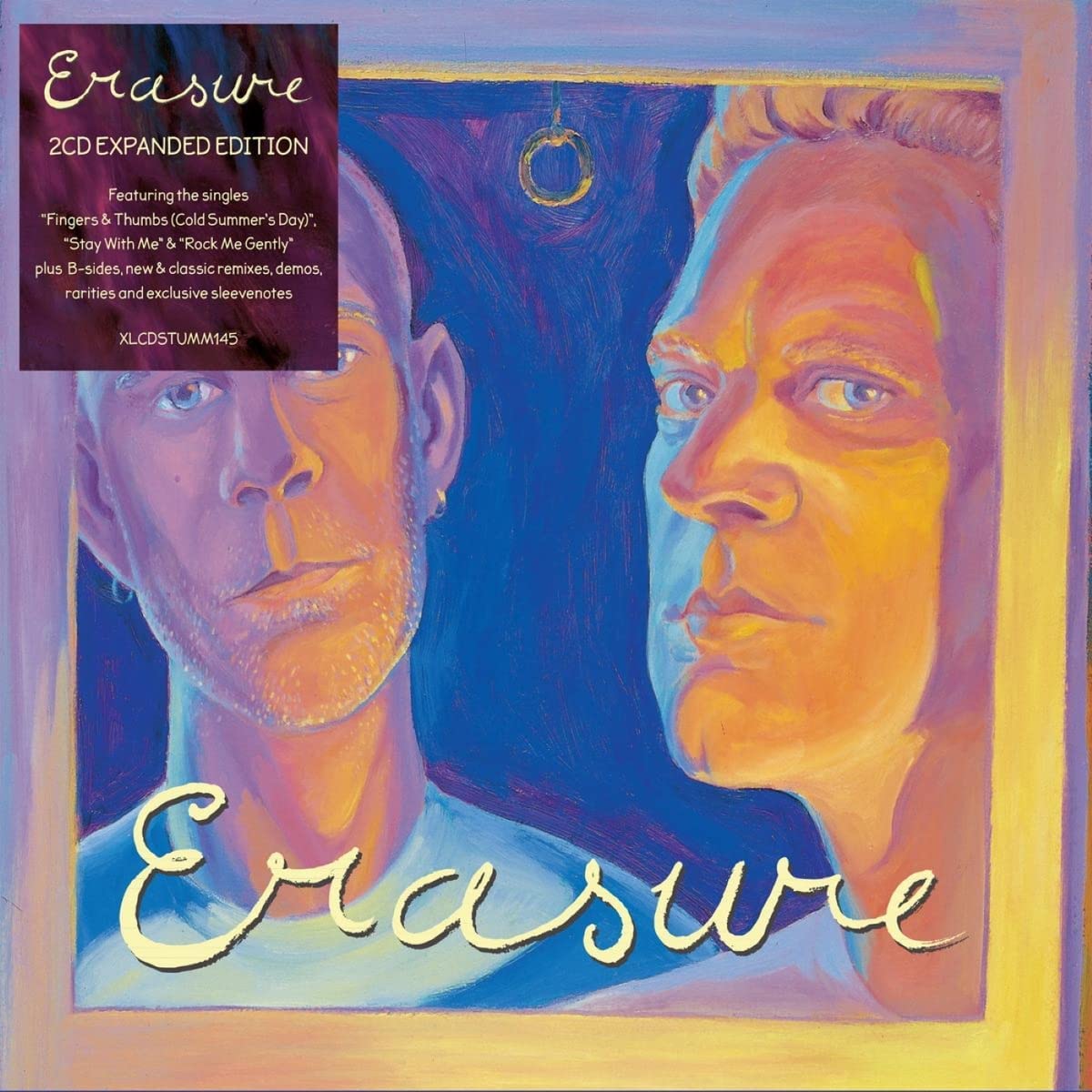 Erasure's self-titled 1995 album will be reissued as an expanded 2CD deluxe edition in November.
The band's seventh album was produced by Thomas Fehlmann (of The Orb) and Gareth Jones and featured the singles 'Stay With Me' and 'Fingers & Thumbs (Cold Summer's Day)', both of which were top 20 hits in the UK. 'Rock Me Gently' was issued in some European countries.
Despite the success of the singles, the album was the band's first not to reach number one in the UK since The Circus peaked at number six in 1987. Their impressive run of consecutive chart-topping studio albums (The Innocents, Wild!, Chorus and I Say I Say I Say) was over, as Erasure peaked at number 14.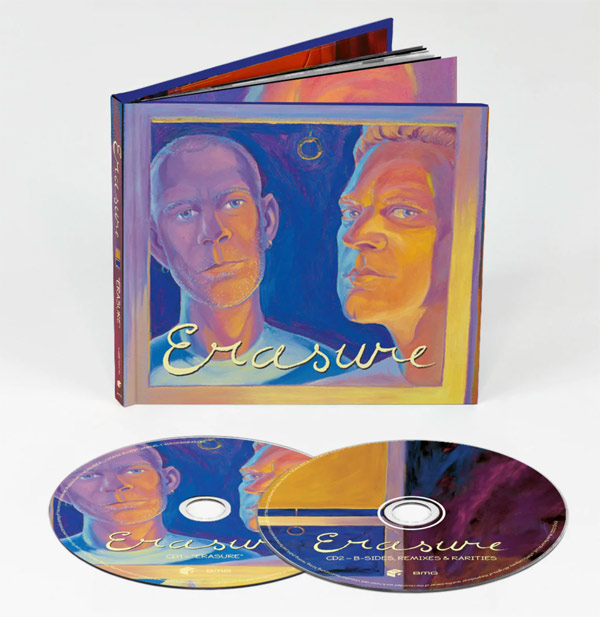 This reissue is consistent with recent deluxe sets and comes in 'casebound book' packaging with new sleeve notes and a bonus CD of B-sides, demos, remixes and live recordings. There's also four brand new remixes which may or may not be cause for trepidation…
Erasure is released as a 2CD set on 18 November 2022, via Mute / BMG. There is no vinyl edition at present.
Compare prices and pre-order
Erasure
Erasure 2CD deluxe
Tracklisting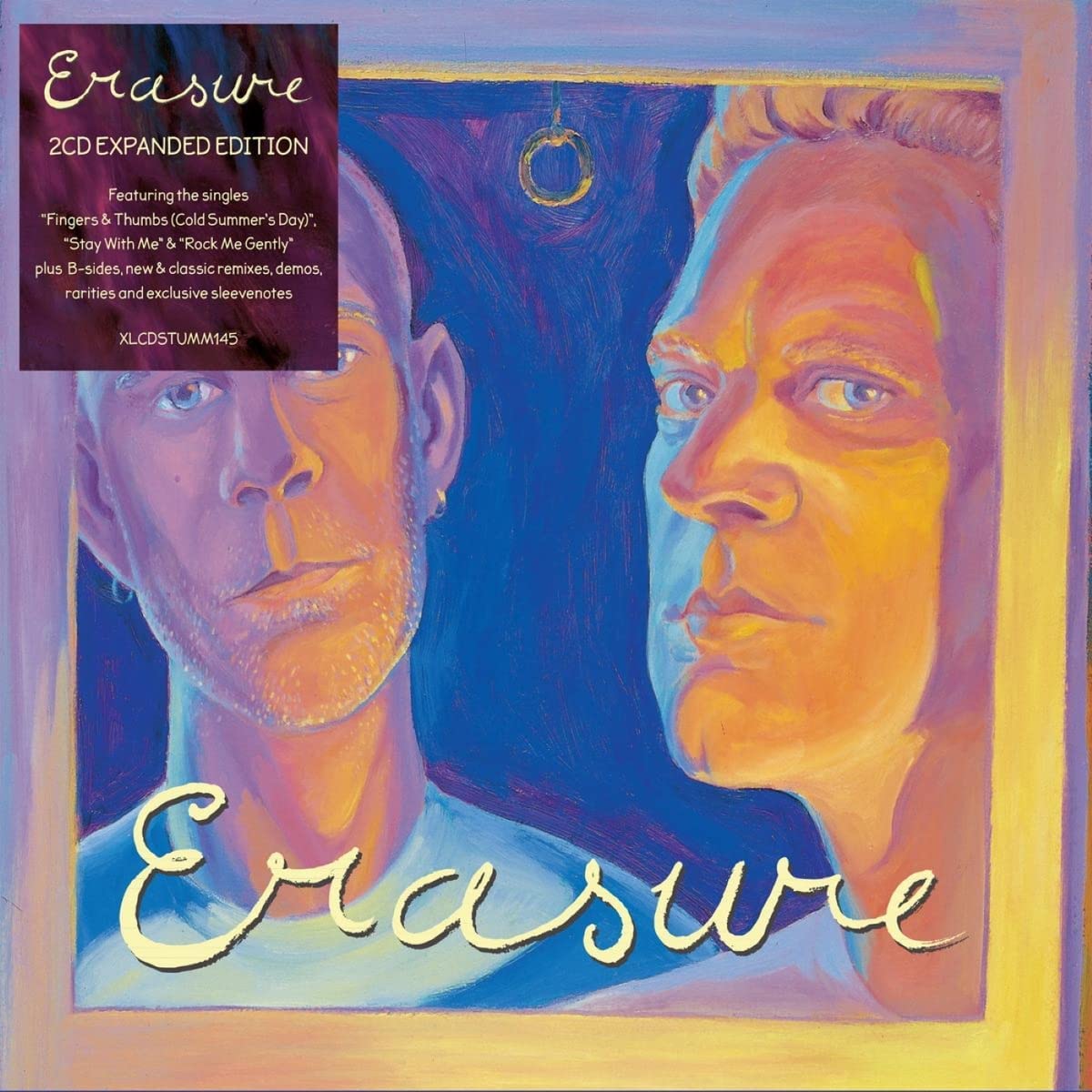 Erasure Erasure
/
CD 1

Intro: Guess I'm Into Feeling (2022 Remaster)
Rescue Me (2022 Remaster)
Sono Luminus (2022 Remaster)
Fingers and Thumbs (Cold Summer's Day) [2022 Remaster]
Rock Me Gently (2022 Remaster)
Grace (2022 Remaster)
Stay with Me (2022 Remaster)
Love the Way You Do So (2022 Remaster)
Angel (2022 Remaster)
I Love You (2022 Remaster)
A Long Goodbye (2022 Remaster)

CD 2

Fingers and Thumbs (Cold Summer's Day) [Sound Factory Remix Radio Edit] [2022 Remaster]
Angel (Love Eternal Remix by TSF)
Rock Me Gently (Stubbleman Remix)
Stay with Me (Guitar Mix) [2022 Remaster]
Sono Luminus (1995 Live Acoustic Version) [2022 Remaster]
True Love Wars (2022 Remaster)
Hi NRG (2022 Remaster)
Chertsey Endlos (2022 Remaster)
Fingers and Thumbs (Cold Summer's Day) [Daybreakers Remix]
Stay with Me (Ny Mix) [2022 Remaster]
True Love Wars (Omni Mix) [2022 Remaster]
Rock Me Gently (Demo)
Sono Luminus (Demo)
Cold Summer's Day (U.S Wigstock Version)
Rock Me Gently (Glen Nicholls & Nick Squires Remix)