 News
Garbage / No Gods No Masters
New album. Signed editions sold out.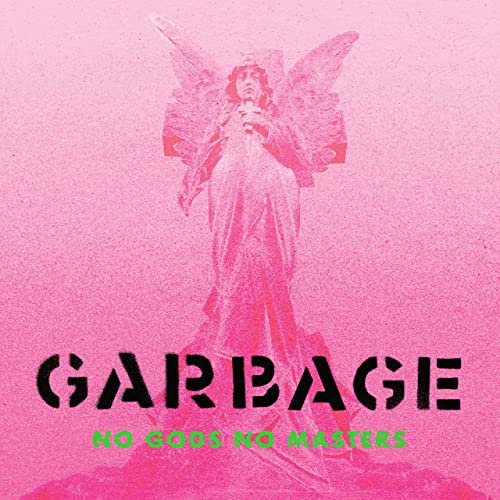 Garbage return with a new studio album, No Gods No Masters in June.

It's the band's seventh album and their first since 2016's Strange Little Birds. According to Shirley Manson:
"The significant numerology of which affected the DNA of its content. The seven virtues; the seven sorrows; and the seven deadly sins. It was our way of trying to make sense of the craziness of the world and the astounding chaos we found ourselves in."
No Gods No Masters will be available as a two-CD deluxe edition with a bonus disc of covers most of which have been issued in the last eight years for Record Store Day.
There will also be white vinyl, neon green vinyl and products and bundles are available with from the official Garbage store.
No Gods No Masters will be issued on 11 June 2021.
Compare prices and pre-order
Garbage
No Gods No Masters - 2CD deluxe
Compare prices and pre-order
Garbage
No Gods No Masters - Neon Green Vinyl LP
Compare prices and pre-order
Garbage
No Gods No Masters single CD edition
Tracklisting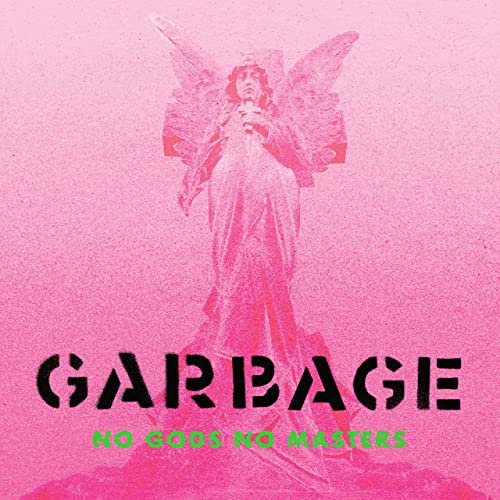 No Masters Garbage
/
CD 1

The Men Who Rule the World
The Creeps
 Uncomfortably Me
Wolves
Anonymous XXX
Waiting for God
Godhead
A Woman Destroyed
Flipping the Bird
No Gods No Masters
This City Will Kill You

CD 2

No Horses
Starman
Girls Talk featuring Brody Dalle
Because the Night featuring Screaming Females
On Fire
The Chemicals featuring Brian Aubert
Destroying Angels featuring John Doe & Exene Cervenka
Time Will Destroy Everything

Side A

The Men Who Rule the World
The Creeps
Uncomfortably Me
Wolves
Anonymous XXX
Waiting for God

Side B

Godhead
A Woman Destroyed
Flipping the Bird
No Gods No Masters
This City Will Kill You