 News
Ocean Colour Scene / Yesterday Today 1999-2003
3LP coloured vinyl box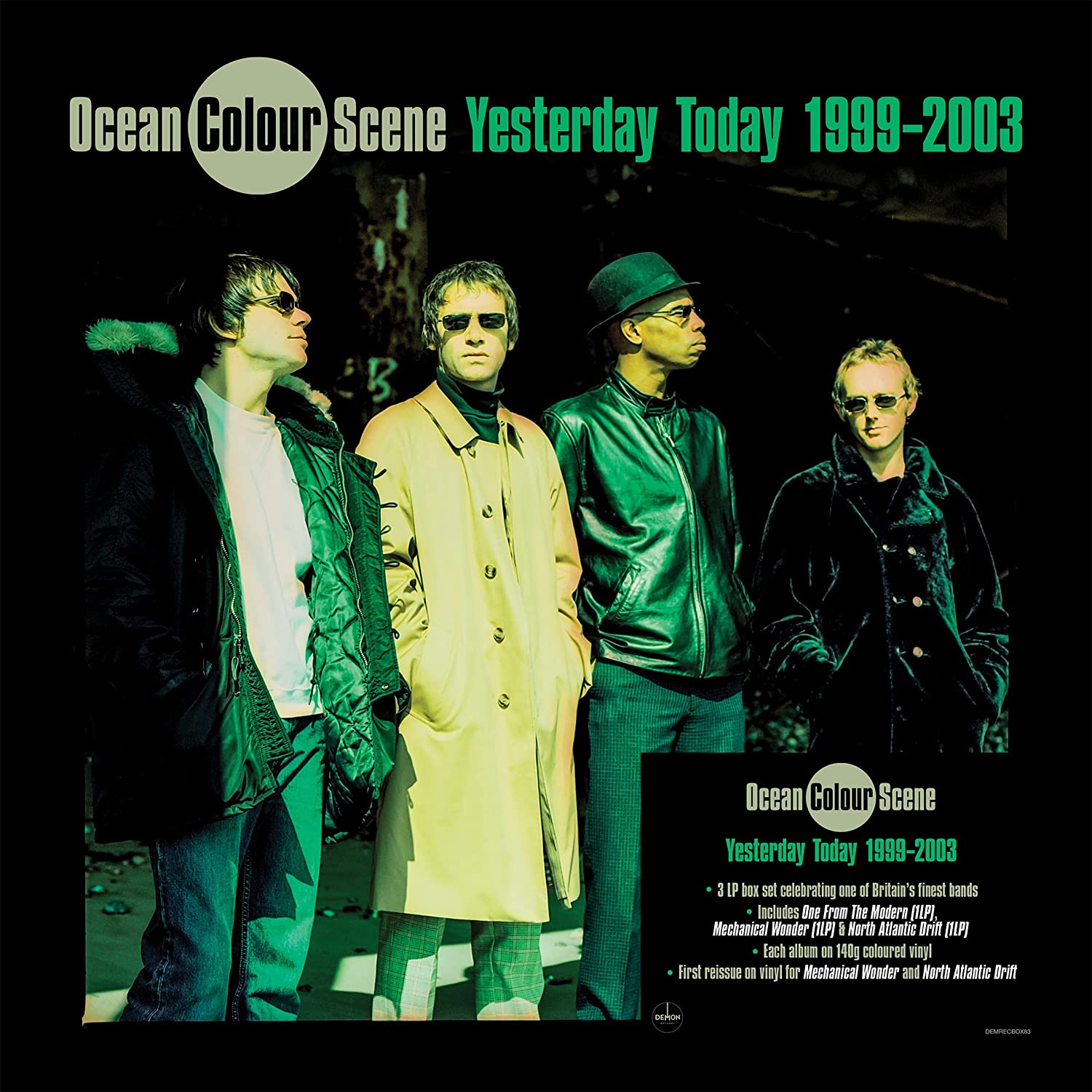 Demon Music continue their Ocean Colour Scene reissue campaign with Yesterday Today 1999-2003 a 3LP coloured vinyl box set that includes three albums.
The albums in question are 1999's One From The Modern, Mechanical Wonder from 2001 and North Atlantic Drift which was issued in 2003.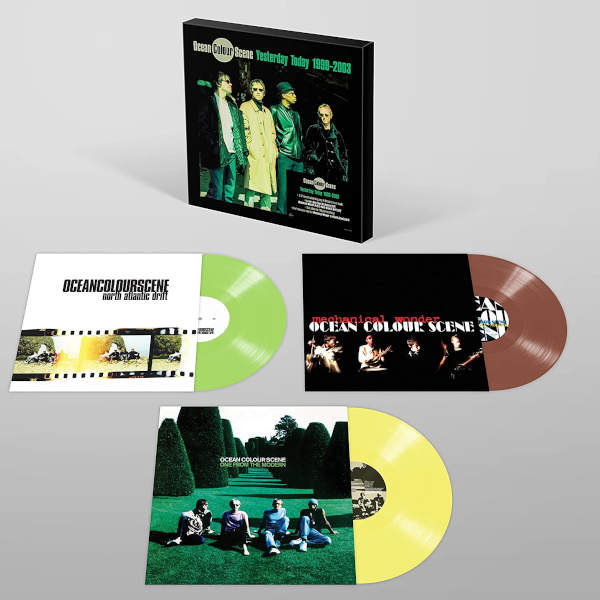 All three records have been remastered by Phil Kinrade at Alchemy Mastering and they are presented on coloured vinyl as you can see from the image above. This set is available from the usual channels but the official artist store has copies that come with a signed print.
Yesterday and Today 1999-2003 will be released on 12 May 2023.
Compare prices and pre-order
Ocean Colour Scene
Ocean Colour Scene: Yesterday Today 1999 – 2003
Tracklisting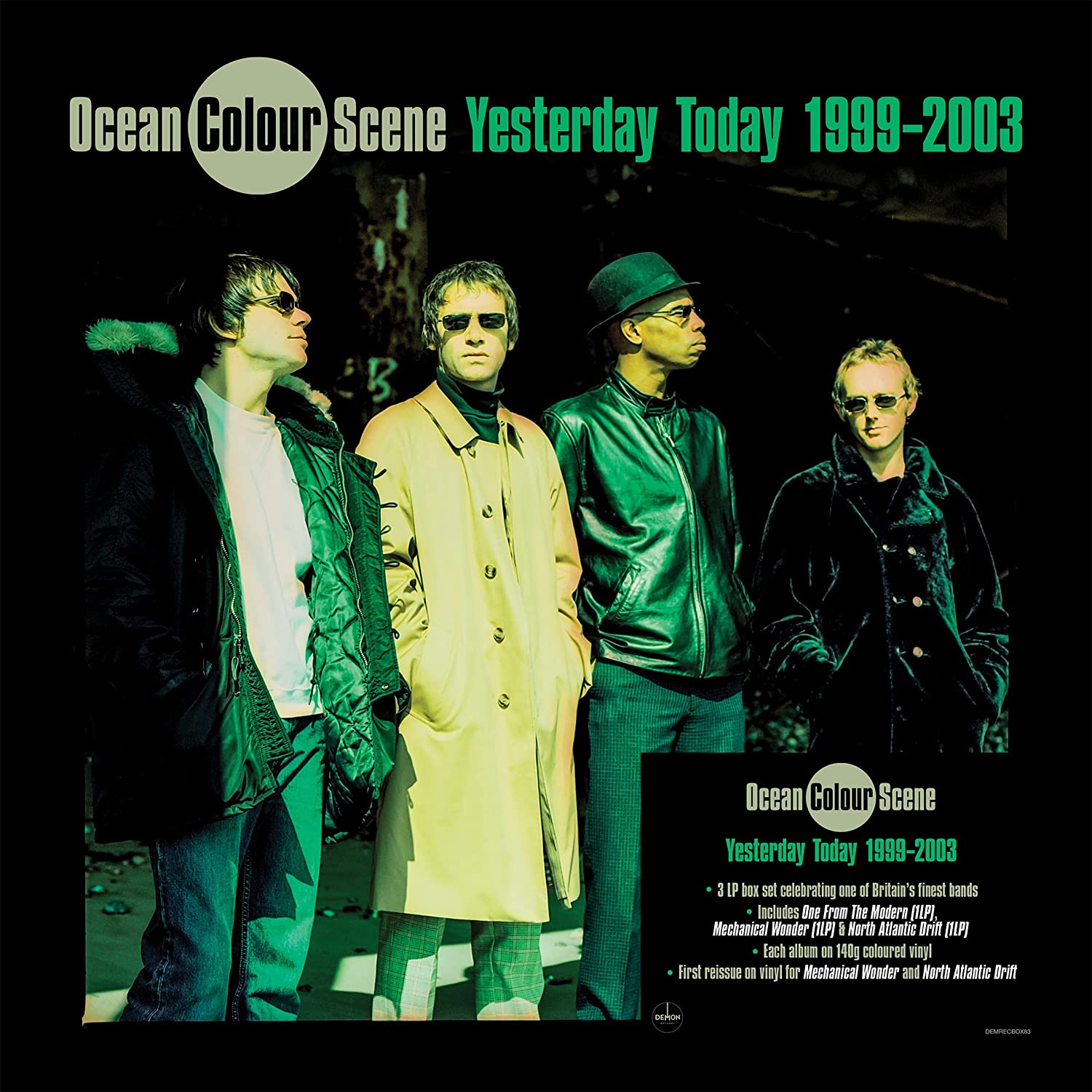 Yesterday Today 1999-2003 Ocean Colour Scene
/
LP 1: One From The Modern

Side A

Profit In Peace
So Low
I Am The News
No One At All
Families
Step By Step

Side  B

July
Jane She Got Excavated
Emily Chambers
Soul Driver
The Waves
I Won't Get Grazed

LP 2: Mechanical Wonder

Side 1

Up On The Downside
In My Field
Sail On My Boat
Biggest Thing
We Made It More

Side 2

Give Me A Letter
Mechanical Wonder
You Are Amazing
If I Gave You My Heart
Can't Get Back To The Baseline
Something For Me

LP 3: North Atlantic Drift

Side A

I Just Need Myself
Oh Collector
North Atlantic Drift
Golden Gate Bridge
Make The Deal
For Every Corner

Side B

On My Way
Second Hand Car
She's Been Writing
The Song Goes On
When Evil Comes