 News
Reef / Shoot Me Your Ace
New studio album, with signed copies available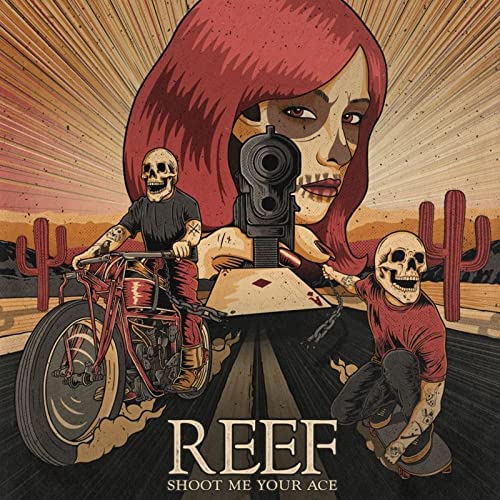 Glastonbury rockers Reef return next year with Shoot Me Your Ace, their sixth studio album. It's produced by Duran Duran guitarist Andy Taylor, you can preview the title track, below.
Shoot Me Your Ace is described as "thrilling blast of unadulterated rock'n'roll joy that doesn't just match such classic Reef albums as 1995 breakout debut Replenish or 1997's transcendent Glow, but exceeds them". Time will tell if the new record can live up to such hyperbole.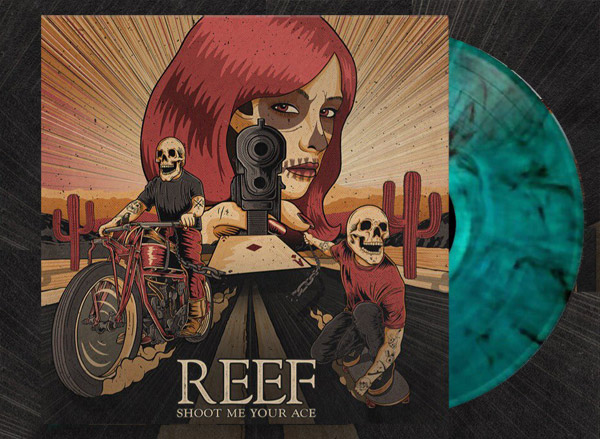 There is a special blue marbled edition and Amazon in the UK exclusively have 300 copies signed copies (now sold out). The official shop offers signed CDs, an exclusive transparent red vinyl edition with a signed print and various bundles.
Shoot Me Your Ace will be released on 29 April 2022 (was 15 April).
Compare prices and pre-order
Reef
Shoot Me Your Ace - CD edition
Compare prices and pre-order
Reef
Shoot Me Your Ace - black vinyl LP
Tracklisting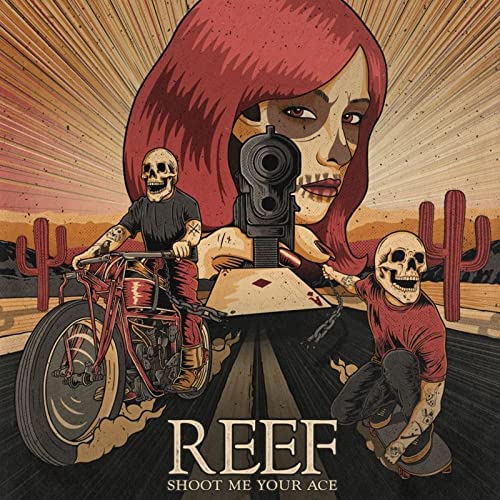 Shoot Me Your Ace Reef
/
Shoot Me Your Ace
When Can I See You Again
Refugee
Best of Me
Wolfman
Hold back the Morning
Right On
Everything Far Away
I See Your Face
Strangelove