 News
Goldfrapp's Felt Mountain to be toured and reissued in 2020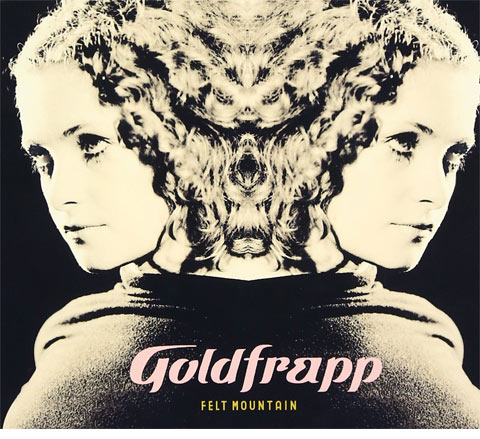 English electronic music duo Goldfrapp's debut album Felt Mountain will be reissued late next year, after the album is toured in the spring of 2020.

The album will be re-released on Mute / BMG on double CD, coloured vinyl and as a deluxe box set but this won't be issued until "autumn 2020″. As you might expect no more details than that at this stage.
The short UK tour will commence at the end of March 2020 and run into early April and includes dates in Manchester, Edinburgh and London.
Alison Goldfrapp explains, "Looking back, Felt Mountain represents a very special period in my life. It is the first album Will and I recorded as Goldfrapp, launching us in a new musical direction, and the moment for me, after 13 years or so in music, that I found a creative direction that I was truly excited about. Being nominated for a Mercury Prize was incredible and unexpected, and an affirmation that we were embarking on an important journey.
I listened to the entire album again recently – something I don't really ever do – and it was a surprisingly emotional experience. The songs instantly take me back. The album is still relevant two decades on, and hopefully will be interesting for people to rediscover and maybe also hear for the first time."
Tickets for Felt Mountain: The 20th Year Tour go on sale on 15 November at 10am GMT. Check out the details via the Goldfrapp website.
What would you like to see in a Felt Mountain deluxe box set. Leave a comment with your thoughts.