 News
Joan As Police Woman Live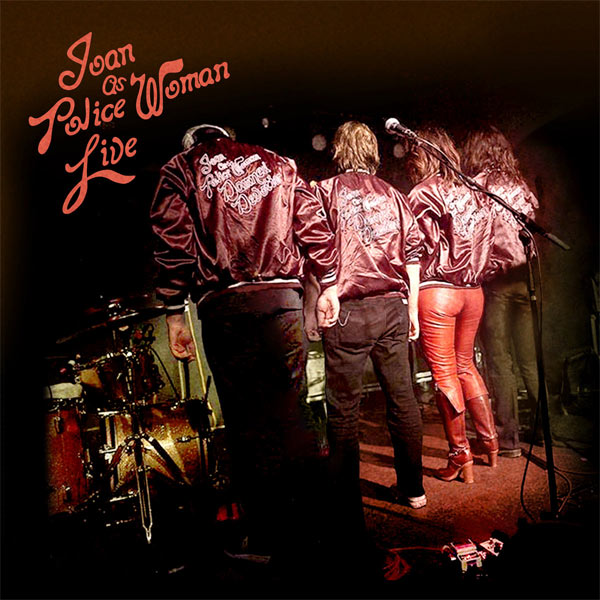 300-only coloured vinyl live album with name-in-the-artwork opportunity

SDE favourite, Joan As Police Woman, will release a full live album of her 2018 Damned Devotion tour and fans quick off the mark can secure only one of 300 2LP coloured vinyl pressings which affords you the opportunity to get your name in the artwork!

This was a truly wonderful tour, which SDE reviewed at the time, and the track listing for the new live album – simply called Joan As Police Woman Live – features Damned Devotion in virtually its entirety, along with some select classics (including a re-arranged 'Eternal Flame') and Joan's cover of Prince's 'Kiss'.
The 'proper' release date is January next year (where CD and regular vinyl will be available) but this limited edition of 300 units will be shipping in early December. The double album is pressed on transparent yellow vinyl and as well as getting your first and last name in the artwork/credits, this comes with a signed postcard and a download.
This special limited edition of Joan As Police Woman Live is only available via Bandcamp and there's no fee today for an extra incentive!
Pre-order the 2LP limited edition of Joan As Police Woman Live at Bandcamp

Joan As Police Woman at the Royal Festival Hall in 2018. SDE says hello after the show.
A1. Wonderful – Live (3.41)
A2. Warning Bell – Live (3.17)
A3. Tell Me – Live (3.26)
A4. Eternal Flame – Live (4.19)
A5. Damned Devotion – Live (3.26)
B1. Start of My Heart – Live (4.22)
B2. What Was It Like – Live (4.16)
B3. Valid Jagger – Live (4.13)
B4. Rely On – Live (3.59)
C1. I Defy – Live (3.20)
C2. Steed – Live (5:56)
C3. Talk About It Later – Live (3:48)
C4. Silly Me – Live (4.00)
D1. Run for Love – Live (5:56)
D2. The Silence – Live (5:10)
D3. The Magic – Live (4.56)
D4. Kiss – Live (6.02)