 News
Heavy Stereo / Deja Voodoo signed deluxe edition
Limited number signed by Gem Archer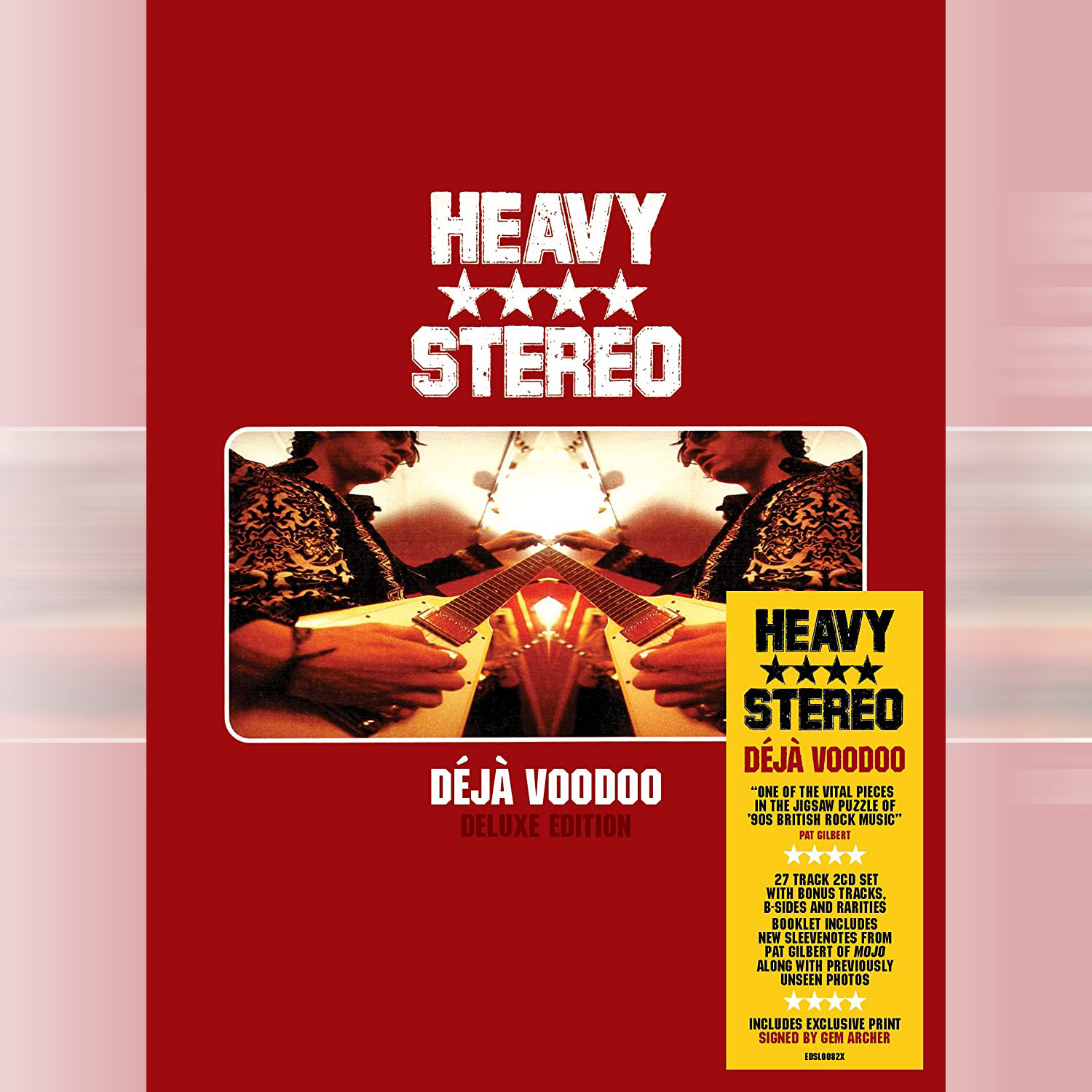 The short-lived Britpop-era band Heavy Stereo featured Gem Archer who would go on to become a member of Oasis, Beady Eye and the touring version of Noel Gallagher's High Flying Birds.
The band were active for five or six years but released just one studio album, Deja Voodoo, issued in 1996 on Creation Records (the same label as Oasis, of course).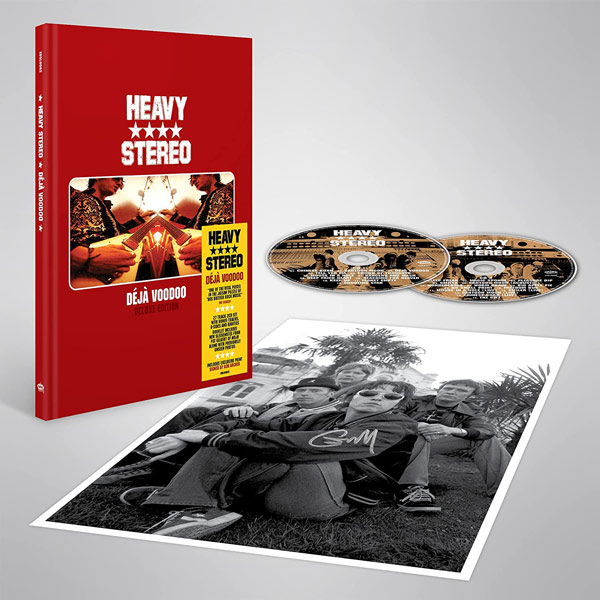 Gem and the band embodied old-school rock 'n' roll values with a fondness for The Jam, Sly Stone, Hendrix, The Beatles, the Stones, The Small Faces, Motown, Stax, glam rock, punk rock and more. Four singles were issued at the time, all of them failing to crack the UK top 40 by a frustratingly short margin.
Deja Voodoo is now reissued as a two-CD deluxe edition with a limited quantity of 700 copies signed for an Amazon UK exclusive edition. The bonus disc includes B-sides/extra tracks, acoustic and live versions and the band's cover of The Jam's Gift, which they recorded for the tribute album, Fire & Skill. The two-CD set includes new sleeve notes from Mojo's Pat Gilbert. A vinyl edition offers the album's 12 tracks pressed on 180g clear vinyl.
Deja Voodoo is reissued on 22 October 2021 (was 27 August) via Demon Music.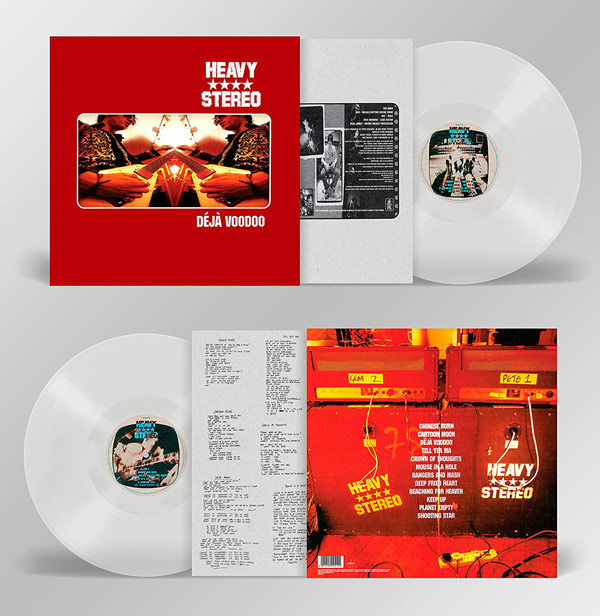 Compare prices and pre-order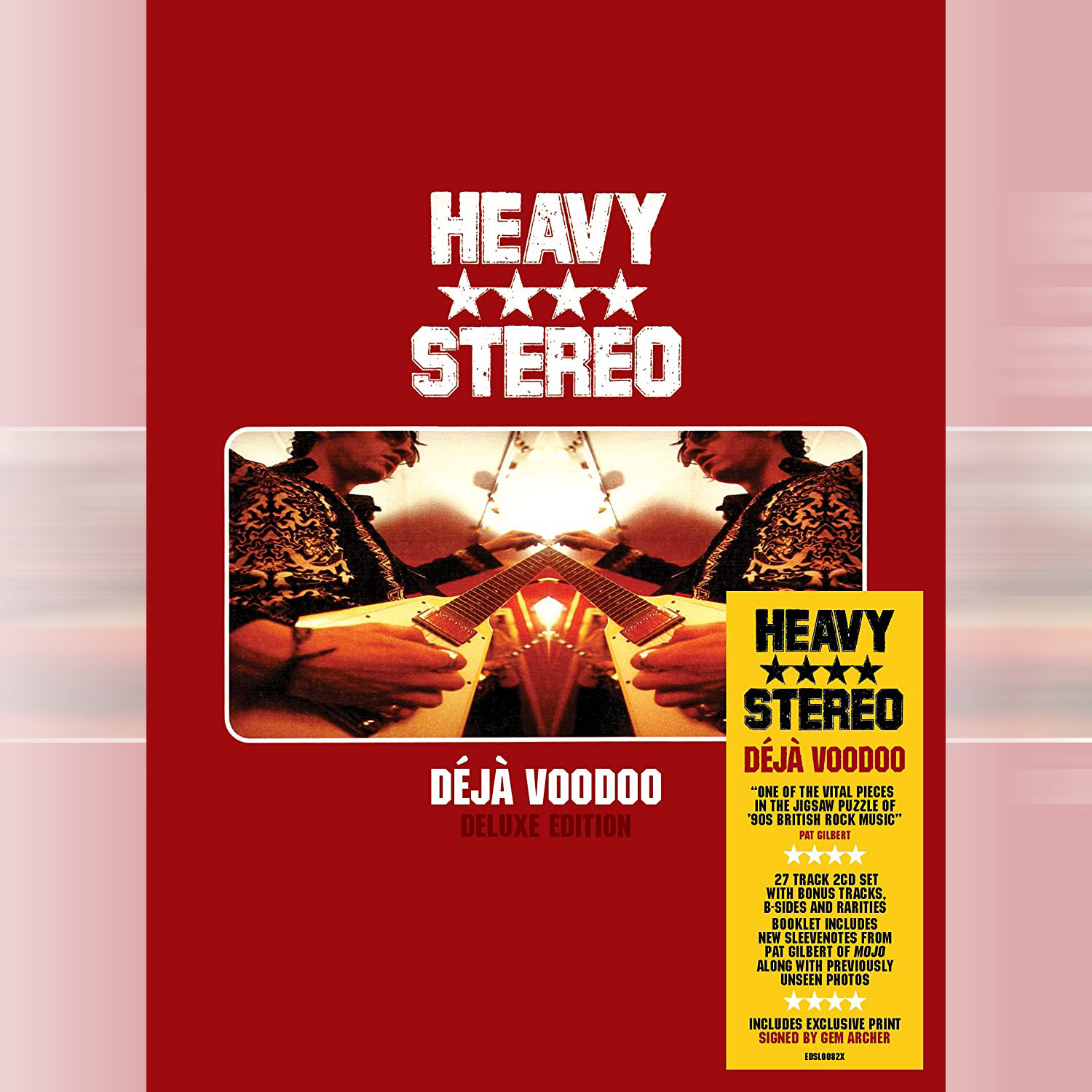 Heavy Stereo
Deja Voodoo - amazon uk signed 2CD deluxe edition
Compare prices and pre-order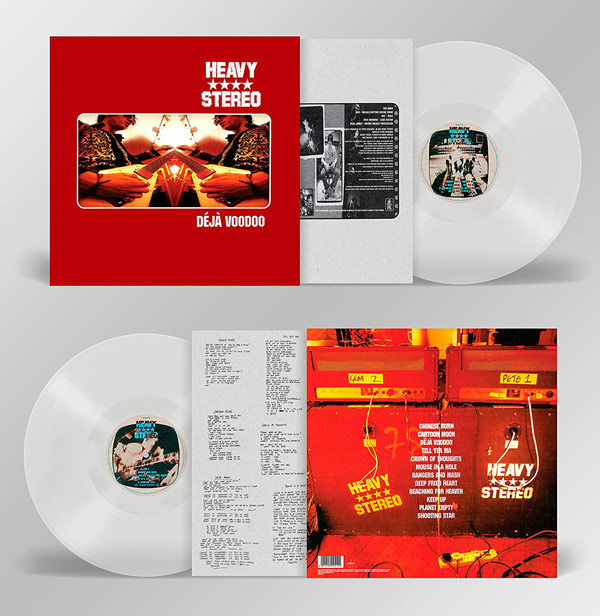 Heavy Stereo
Deja Voodoo - clear vinyl LP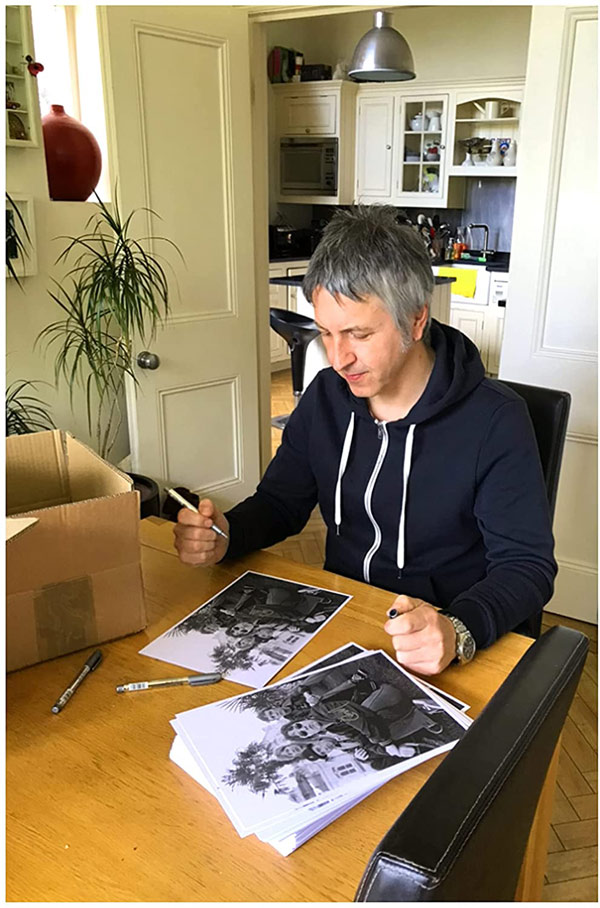 Tracklisting
Deja Voodoo Heavy Stereo
/
2CD deluxe edition
CD 1

Chinese Burn
Cartoon Moon
Déjà Voodoo
Tell Yer Ma
Crown Of Thoughts
Mouse In A Hole
Bangers And Mash
Deep Fried Heart
Reaching For Heaven
Keep Up
Planet Empty
Shooting Star

CD 2

Sleep Freak
Magic Sponge
Pleasure Dip
Smiler
Cartoon Moon (Acoustic)
Wonderfools
Worm Brain
Big Apple Pie
No Small Print
Freedom Bug
Mouse In A Hole (Live)
Smiler (Live)
Cartoon Moon (Live)
Chinese Burn (Live)
The Gift