 News
Jamiroquai / Travelling Without Moving 2LP coloured vinyl
25th anniversary edition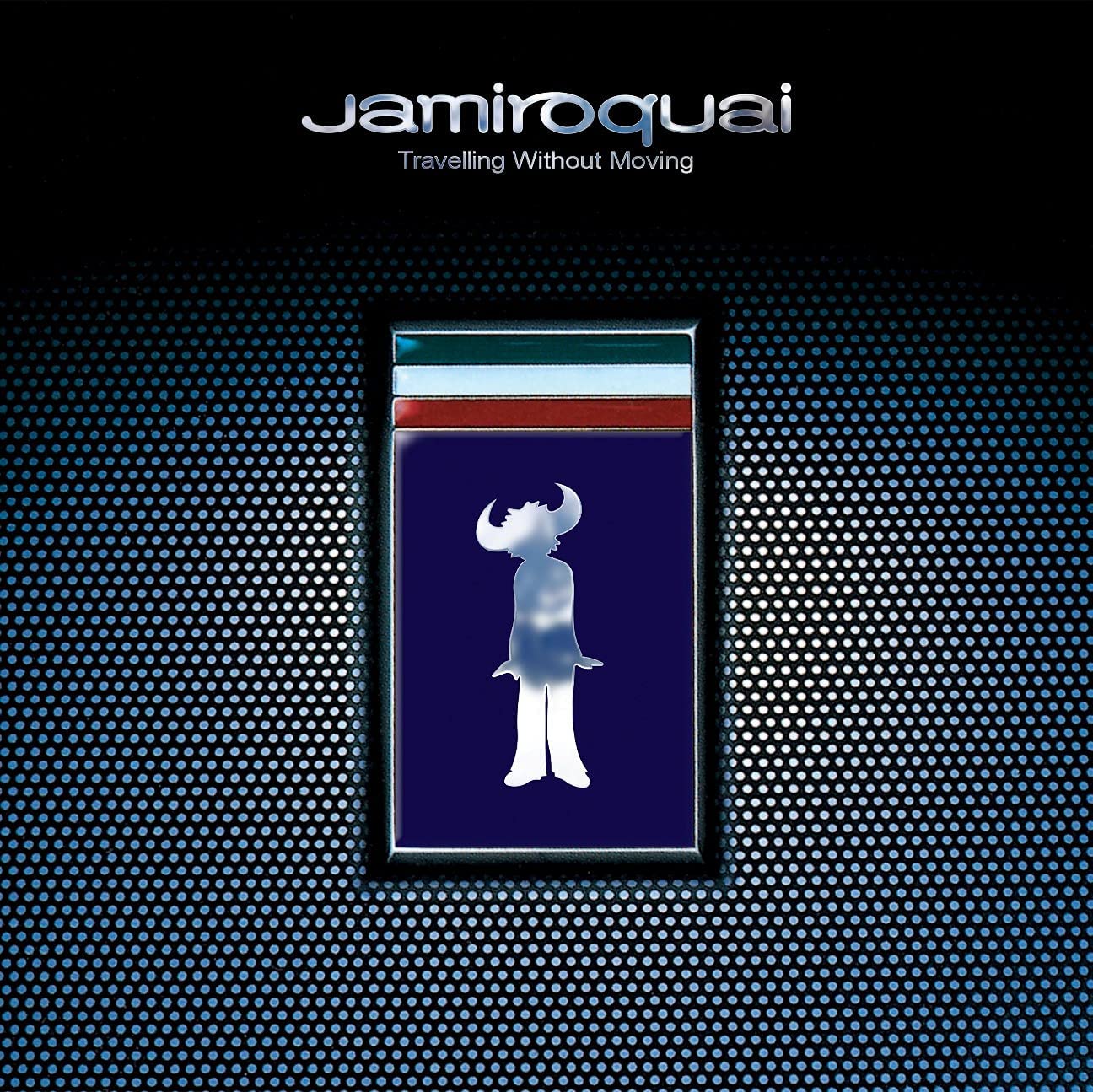 Sony will reissue a 25th anniversary 2LP coloured vinyl edition of Jamiroquai's third album, Travelling Without Moving, at the end of this year.
Originally released in September 1996, Travelling Without Moving was an enormous success with three singles ('Virtual Insanity', 'Cosmic Girl', 'Alright') all hitting the top ten in the UK. It has since sold over 8m copies worldwide.
This new edition is pressed across two 180g yellow vinyl records and the front cover has been updated with silver-blocked highlights. It also comes with a download code and new sleeve notes from Jamiroquai frontman Jay Kay.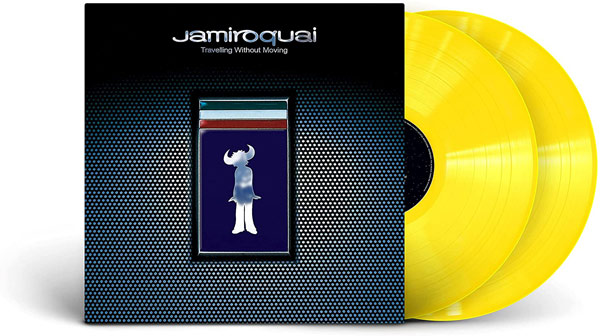 This reissue is a double album (like the UK original) although we are given one extra bonus track, the fairly rare 'Cosmic Girl (Dimitri From Paris Remix Radio Edit)'.
There is no CD version of this reissue. Sony put out two-CD deluxe editions of the first three Jamiroquai albums back in 2013. These aren't bad at all and are still available at good prices.
The 25th anniversary 2LP yellow vinyl of Travelling Without Moving is released on 21 January 2022 (was 17 December 2021).
Compare prices and pre-order
Jamiroquai
Travelling Without Moving 2LP yellow vinyl
Compare prices and pre-order
Jamiroquai
Emergency on Planet Earth - 2013 2CD deluxe
Compare prices and pre-order
Jamiroquai
The Return of the Space Cowboy - 2013 2CD deluxe
Compare prices and pre-order
Jamiroquai
Travelling Without Moving 2013 2CD deluxe
Tracklisting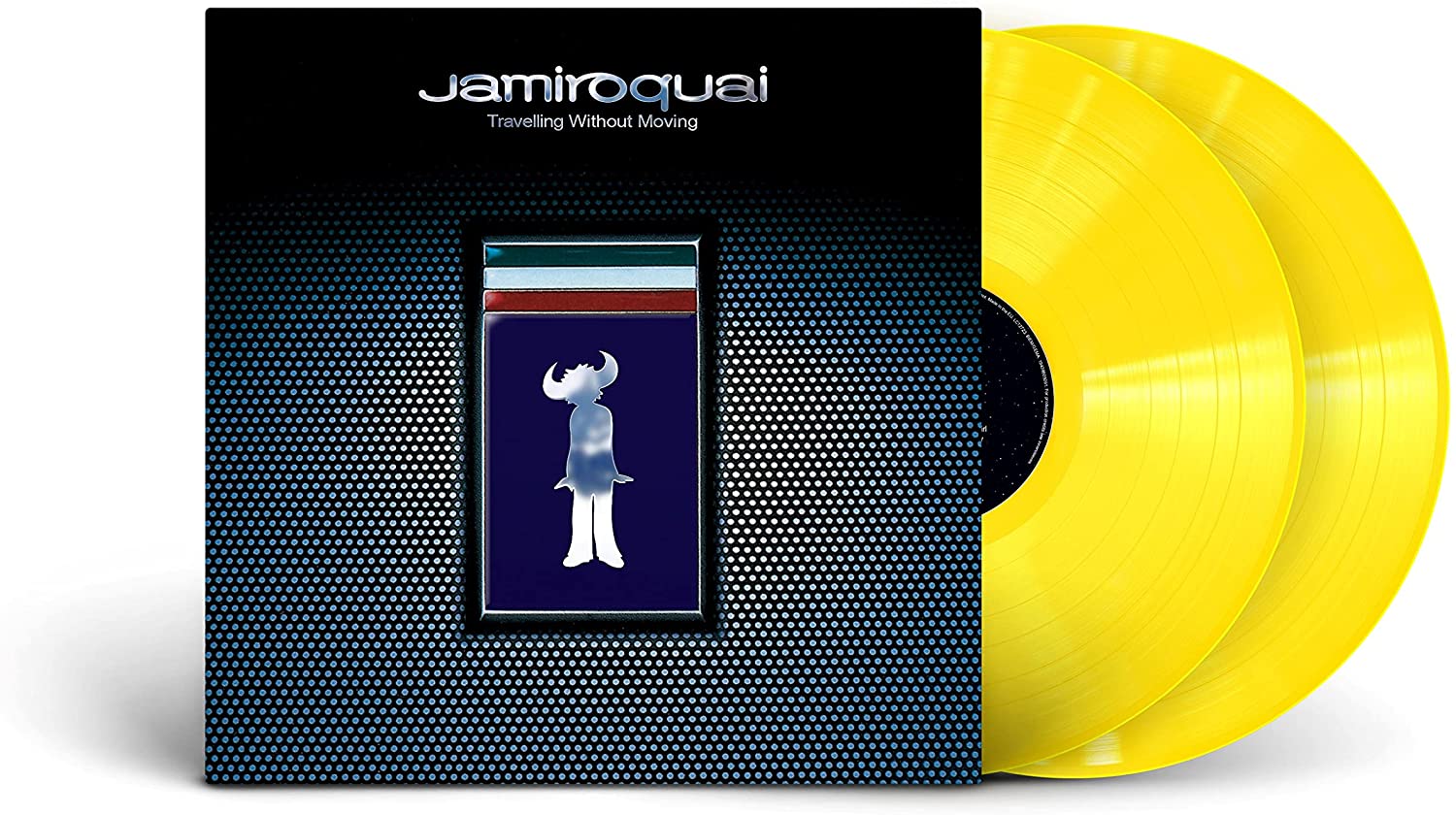 Travelling Without Moving Jamiroquai
/
2LP yellow vinyl
Side A

Virtual Insanity
Cosmic Girl
Use the Force
Everyday

Side B

Alright
High Times
Drifting Along
Didjerama

Side C

Didjital Vibrations
Travelling Without Moving
You Are My Love
Spend a Lifetime

Side D

Do You Know Where You're Coming From?
Funktion (Ruff Mix)
Cosmic Girl (Dimitri From Paris Remix Radio Edit)