 News
Sold out Jellyfish singles box made available in black vinyl
Baby's Coming Back in Black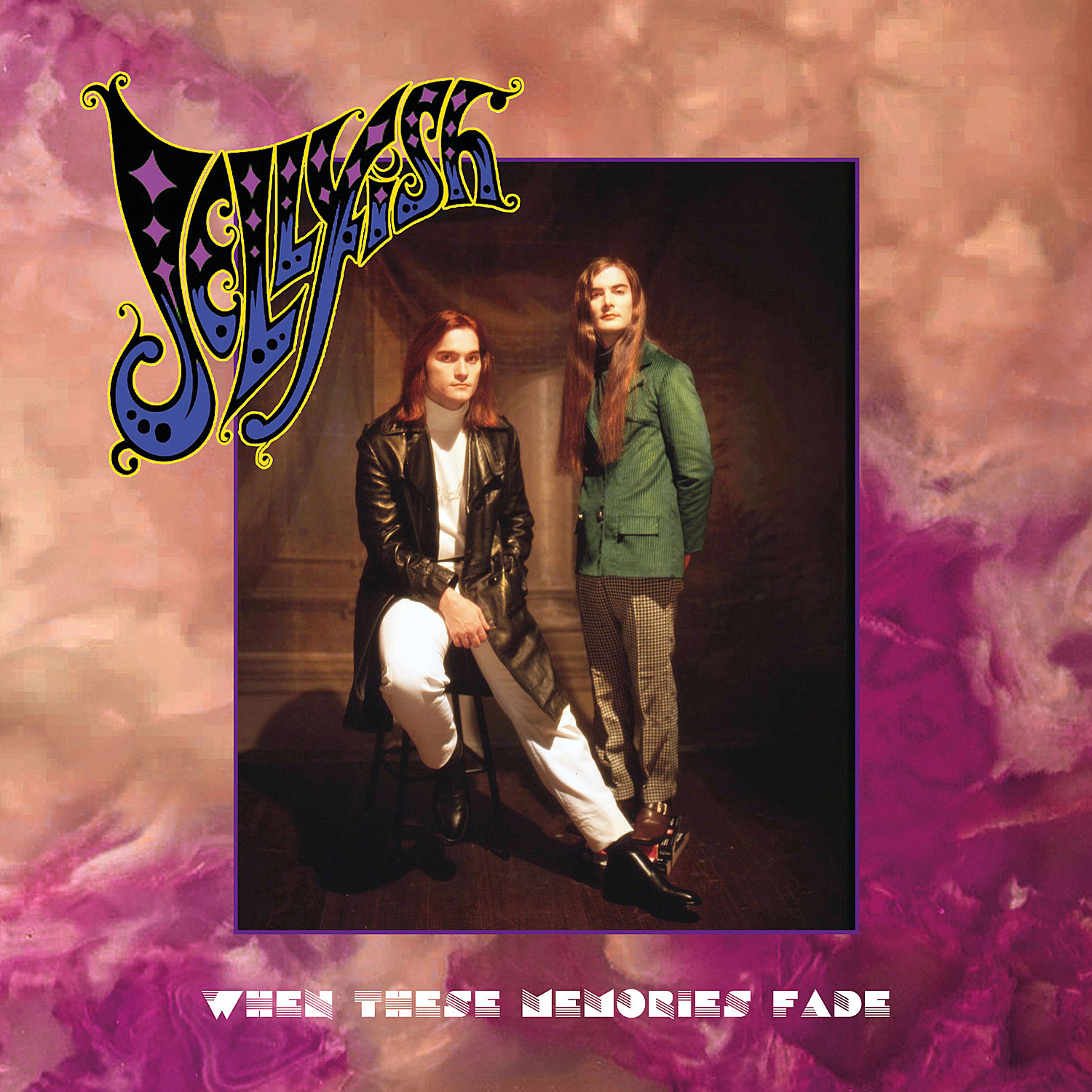 Such was the demand for When These Memories Fade, the recently announced Jellyfish coloured vinyl singles box set, that the record label have hurried to offer a black vinyl edition which will be available later in the year.
The set brings together all six Jellyfish UK singles on seven-inch vinyl (from the two studio albums Bellybutton and Spilt Milk) and adds a bonus covers single, one side of which features an interpretation of Nilsson's 'Think About Your Troubles' – "the last thing Jellyfish did as a group" according to founding band member Roger Manning Jr.).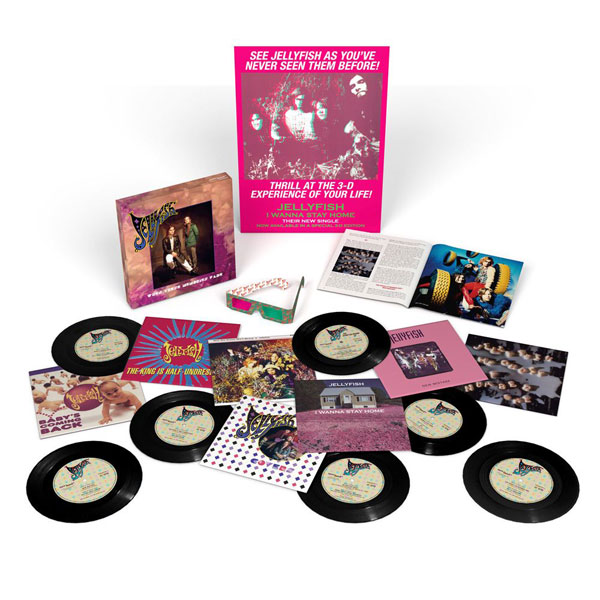 The only difference between this box and the previous one is the black (not coloured) vinyl. It contains the same 64-page book with very detailed and entertaining track-by-track guides from band members and the 3D poster and 3D glasses.
It is also just as limited. This black vinyl edition of When These Memories Fade is limited to 1000 units worldwide. It will be released about ten weeks later than the coloured vinyl set, on 2 December 2022, via Newland Records. You can pre-order your copy from the SDE shop using this link or the button below.
EU SHIPPING NOTES: If you are ordering from the EU please be aware that that goods may be subject to import VAT when they arrive from the UK. The prices the SDE shop charge you do not include VAT.
Tracklisting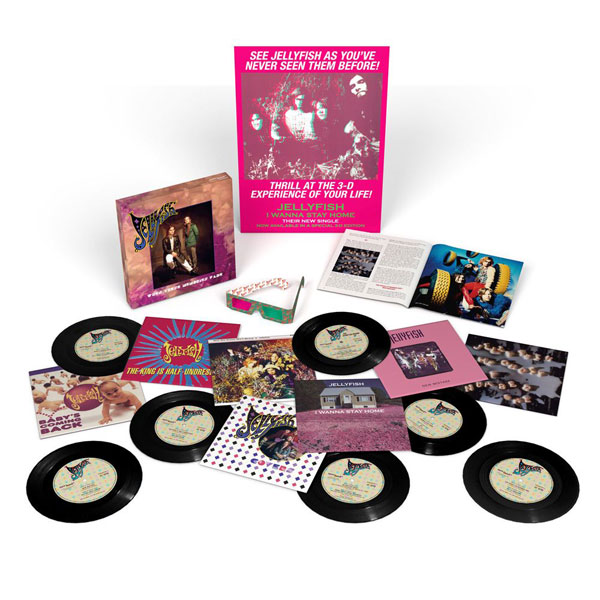 When Memories Fade Jellyfish
/
7″ black vinyl box set
Disc 1: The King Is Half-Undressed

The King Is Half-Undressed
Calling Sarah

Disc 2: Baby's Coming Back

Baby's Coming Back
All I Want Is Everything

Disc 3: The Scary-Go-Round EP

Now She Knows She's Wrong
Bedspring Kiss
She Still Loves Him – Live
Baby Come Back/ Baby's Coming Back (Medley) – Live

Disc 4: I Wanna Stay Home

I Wanna Stay Home
Jet – Live At The Hard Rock Cafe, San Francisco, 1991

Disc 5: The Ghost At Number One

The Ghost At Number One
All Is Forgiven

Disc 6: New Mistake

New Mistake
He's My Best Friend

Disc 7: Covers

No Matter What – Live at Roxy, Hollywood, October 25th 1990
Think About Your Troubles – Recorded February 1994 in North Hollywood, CA.