 News
Jethro Tull / Standalone 'Stormwatch'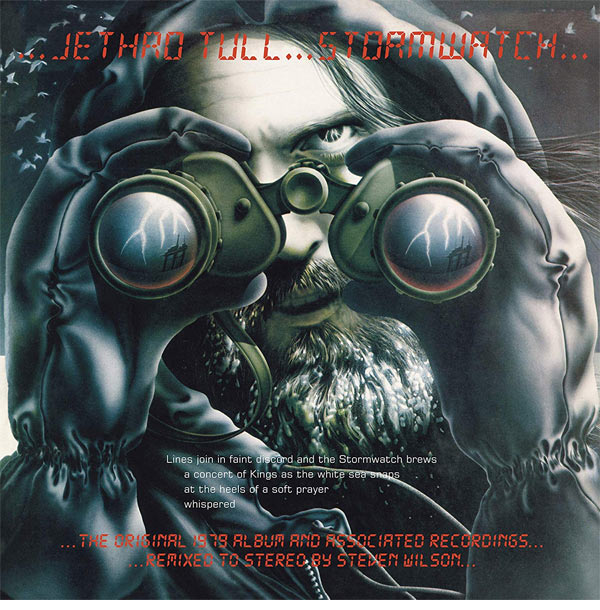 Steven Wilson's stereo remix available on expanded CD or vinyl LP
Steven Wilson's stereo remix of Jethro Tull's 1979 album Stormwatch will be released on CD and vinyl in April.

This new mix first debuted late last year as part of Rhino's 4CD+DVD 'Force 10' 40th anniversary edition and has not previously been available on vinyl.
As well as the album stereo remix, the single CD edition actually features eight bonus tracks which equates to approximately half of CD 2 from the box. For less than £10 in the UK, this is decent value. The vinyl LP is strictly album only.
Both the expanded CD and vinyl editions of Stormwatch will be released on 1 May 2020 (was 3 April).
Compare prices and pre-order
Jethro Tull
Stormwatch steven wilson remix - expanded CD
Compare prices and pre-order
Jethro Tull
Stormwatch steven wilson remix - vinyl LP
You might also like…
Compare prices and pre-order
Jethro Tull
Stormwatch Force 10 anniversary edition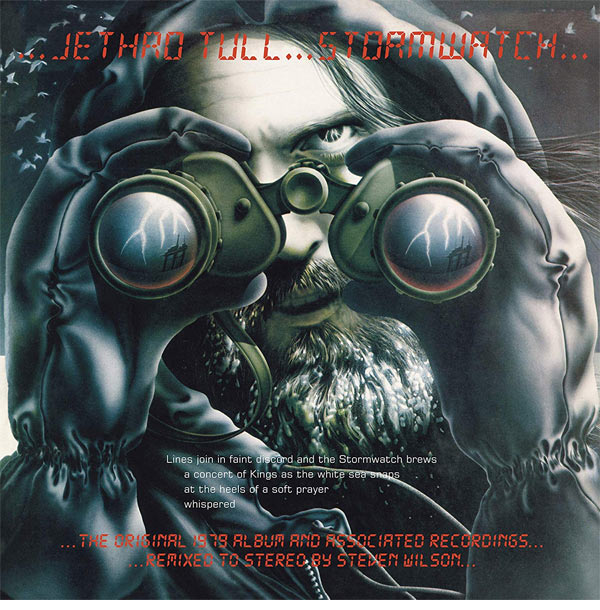 Stormwatch – expanded CD edition
1 North Sea Oil (Steven Wilson Stereo Remix)
2 Orion (Steven Wilson Stereo Remix)
3 Home (Steven Wilson Stereo Remix)
4 Dark Ages (Steven Wilson Stereo Remix)
5 Warm Sporran (Steven Wilson Stereo Remix)
6 Something's on the Move (Steven Wilson Stereo Remix)
7 Old Ghosts (Steven Wilson Stereo Remix)
8 Dun Ringill (Steven Wilson Stereo Remix)
9 Flying Dutchman (Steven Wilson Stereo Remix)
10 Elegy (Steven Wilson Stereo Remix)
11 Crossword (Steven Wilson Stereo Remix)
12 Kelpie (Steven Wilson Stereo Remix)
13 Broadford Bazaar (Steven Wilson Stereo Remix)
14 King Henry's Madrigal (Steven Wilson Stereo Remix)
15 Urban Apocalypse (Steven Wilson Stereo Remix)
16 Man of God (Steven Wilson Stereo Remix)
17 Sweet Dream Fanfare (Steven Wilson Stereo Remix)
18 Sweet Dream (Live) (Steven Wilson Stereo Remix)
Stormwatch – vinyl LP
Side 1
North Sea Oil (Steven Wilson Stereo Remix)
Orion (Steven Wilson Stereo Remix)
Home (Steven Wilson Stereo Remix)
Dark Ages (Steven Wilson Stereo Remix)
Warm Sporran (Steven Wilson Stereo Remix)
Side 2
Something's on the Move (Steven Wilson Stereo Remix)
Old Ghosts (Steven Wilson Stereo Remix)
Dun Ringill (Steven Wilson Stereo Remix)
Flying Dutchman (Steven Wilson Stereo Remix)
Elegy (Steven Wilson Stereo Remix)