 News
John Lennon / Gimme Some Truth deluxe edition reviewed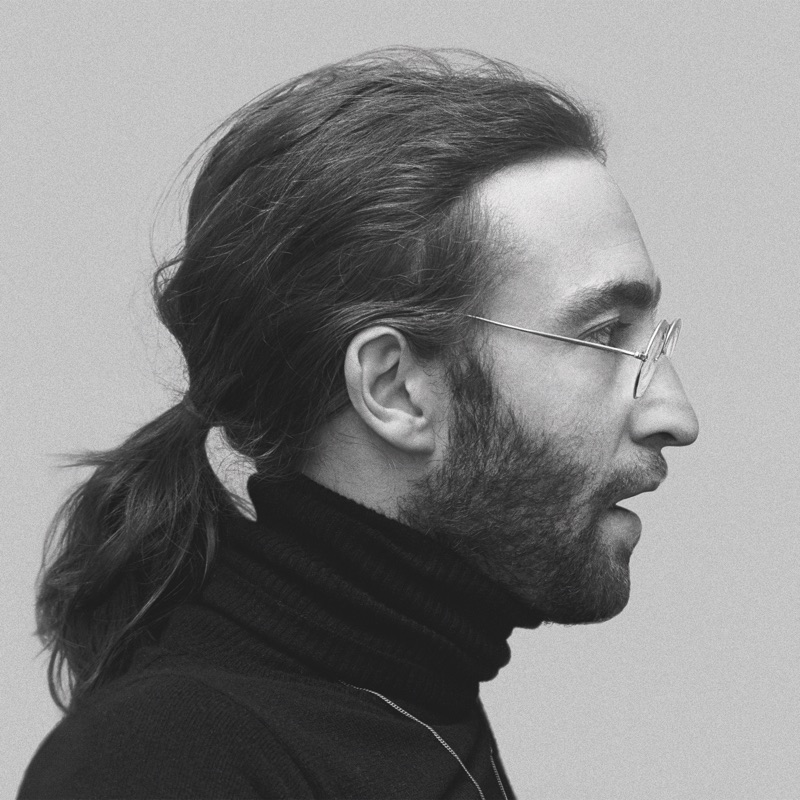 SDE reviews the new John Lennon compilation
I think it's fair to say that the time honoured 'greatest hits' is not really a concept that fans get overly excited about. Hit packages are, after all, aimed squarely at non-fans; those whole only want to dip their toe in the shallow water of success and not dive deep down to the murkiness of studio albums and, potentially, have to endure 'filler' between the hits.

However, greatest hits – or 'best of' compilations – have changed. In an eat-your-cake-and-have-it-too scenario, record labels have, in recent years, tended to ramp up such compilations and inflate them, both in terms of price and presentation, with the hope of catching the eye of the collectors' market in addition to the casual fan. Paul McCartney's 2016 Pure McCartney release offered 67 tracks from the ex-Beatle, in four-CD guise, and was rather elegantly packaged. This was not so much a gathering of pleased-with-themselves chart hits, but a long road trip with all kinds of waifs and strays – including 'deep cuts' and the odd forgotten single – coming along for the ride.
Unfortunately, for John Lennon's estate, just making a greatest hits BIG has already been done, because a four-disc set called Gimme Some Truth (sounds familiar) was issued in 2010 for John's 70th birthday celebrations. In fact, Lennon has had far more compilations than McCartney over the years, including the original Shaved Fish from 1975, The John Lennon Collection (1982), the popular Lennon Legend set, which rode on the coattails of The Beatles Anthology in 1997, a two-CD set from 2005 called Working Class Hero: The Definitive Lennon and Power To The People: The Hits which was issued in 2010 alongside Gimme Some Truth. There are others!
So if you are going to have the balls to put out yet another Lennon compilation, you better be sure you do something special with it in order to entice people to buy it. I think it's fair to say with the new Gimme Some Truth compilation Universal Music have done just that.
There are five physical formats, but the pick of the bunch is the 2CD+blu-ray deluxe edition. It may be only three discs, but the content comes packaged in an excellent 10-inch outer slipcase. What makes it particularly seductive, is the genius choice of front cover. It's a profile image of Lennon, aged 29, looking like a groovy millennial hipster with beard, black polo neck and his long hair pulled back into a tight ponytail. McCartney never looked quite this cool. The shot was taken on the day John returned his MBE in due to "Britains involvement in the Nigeria-Biafra thing… our support of America in Vietnam and against Cold Turkey slipping down the charts" and while the image has been edited (Yoko was removed from the background), it just looks so good, particularly with Jonathan Barnbrook and Sean Purdy's black, white and gold design. Of course, this is rather an early shot for a solo Lennon compilation (The Beatles were, at this point, still a functioning unit as far as the public was concerned) but I don't think it matters… every other image from the 1970s is now blunted by familiarity.
Inside the outer slipcase is 124-page hardcover book, which is superb. All 36 songs have at least a two-page spread devoted to them, with period imagery and commentary from John and other musicians involved in the recording. There are loads of great photos and the book starts with lyrics to all the songs and at the end is full credits for every track. It gives you exactly what you might want from a book in a music box set.
The discs are in a separate four-panel folio where you'll also find a couple of postcards, a poster and a 'Gimme Some Truth' sticker. For some reason, the blu-ray gets its own outer card slip case, while the CDs just slot in, unprotected. I would prefer to see all discs treated like the blu-ray.
Overall, the presentation is very, very good indeed, which is temptation enough, but it's the treatment of the music that raises Gimme Some Truth to the next level, because every song has been remixed from the original first generation multi-track tapes (without exception, apparently) into stereo, 5.1 surround sound and Dolby Atmos mixes. This is a continuation of the 'Ultimate Mixes Series' which was started with the Imagine album in 2018. Paul Hicks is again at the helm and in the book he describes how all the tapes were 'baked' (literally put in a special oven at a very low heat to ensure the ferric oxide particles are properly bound to the plastic carrier of the tape) and then transferred to 24bit/192 kHz digital files. The mixing was done in Pro Tools but finished not on a computer using plug-ins and digital effects, but rather with authentic vintage analogue plates, reverbs and outboard effects. This was at the behest of Sean Lennon, who is Producer and Creative Director of this project. The album was also mastered in an analogue environment, by Alex Wharton at Abbey Road (Alex masters most of Paul McCartney's reissues).

The 2CD+blu-ray deluxe edition of Gimme Some Truth
Paul Hicks makes clear what the aims of the remix project were, from Yoko's perspective: to remain faithful and respectful to the originals, to ensure that the sound is generally sonically clearer overall and to increase the clarity of John's vocals. You could argue that some of those are slightly contradictory but it's irrelevant really, since the proof is in the pudding and this treatment makes the songs sound fantastic, especially the 5.1 mix which really puts a lot of focus on John's voice in the centre channel, meaning Lennon has indeed never sounded clearer. Another reason I'd recommend getting the deluxe version with the blu-ray is that listening to all 36 tracks – whether in hi-res stereo or surround – without the interruption of switching CDs of flipping records makes more difference than you might think. It physically brings everything together in a way that hasn't been done before and you can just sit back and enjoy this from start to finish.
Generally speaking, the new mixes have more bottom end and have a pleasing analogue-y warmth to them, especially compared to the bright remixes that were done back in 2000. John's vocals sound great throughout and it's fun spotting little differences, such as the backing vocals not coming in until the second verse of 'Woman', the much more prominent rhythm in 'Oh Yoko!' or the organ at the beginning of 'Whatever Gets You Through The Night'. With the 5.1 mix there's only so much you can do with songs like 'Working Class Hero', but with '#9 Dream', the strings and the whispered voices are beautiful from the rear speakers. I found it more engaging than some of Giles Martin's work on The Beatles albums and that it works just as you hope it would. I must admit, I'm finding it hard to want to return to stereo after listening in 5.1.
In two-CD/blu-ray form, Gimme Some Truth opts for some more unusual selections – including a live version of 'Come Together', 'Angela' (from Some Time In New York City rather than the usual choice of the song with the 'N-word') and 'Every Man Has A Woman Who Loves Him' – which distinguishes it from previous compilations. This works well and, actually, 36 tracks seems perfect to summarise John's solo output. The 2010 four-CD set, also called Gimme Some Truth, had over 70 tracks which is just too much, I think. You may as well just go off and get individual albums rather than listen to that.
There's also a four-LP version of Gimme Some Truth which contains all 36 tracks. It's effectively two gatefold packages in a lift-off lid box set. It's the most expensive variant at around £75, but while vinyl buyers get the poster, postcards and sticker, they are denied the 124-page book. Instead they have to make do with an eight-page, photo-only booklet. This echoes what happens with Beatles reissues too, but it feels wrong, especially given how great the book is. I imagine UMC were keen for this not to become a £100 box and thus sacrificed the inclusion of a book. Would you have paid £100 for it with a book? Leave a comment.
To summarise, I'm loving the Ultimate Mix Series. The Imagine box was amazing and the approach for Gimme Some Truth is just as good, if not better. Simon Hilton, the production manager of this series has confirmed that they've done the Plastic Ono Band album already and the plan is to work through other long-players. Gimme Some Truth, in some ways, is a sneak peak into the future and what they might do with albums like Mind Games and Walls and Bridges.
The recommended format is definitely the 2CD+blu-ray deluxe. Even if a 5.1 set-up is an ambition for you right now, rather than a reality, the stereo mixes are still a big improvement over what you may have heard before and the book is joy.
Gimme Some Truth is out now. Watch the SDEtv unboxing video.

Gimme Some Truth 2CD set + Blu-ray deluxe
CD 1

1 Instant Karma! (We All Shine On) (Ultimate Mix)
2 Cold Turkey (Ultimate Mix)
3 Working Class Hero (Ultimate Mix)
4 Isolation (Ultimate Mix)
5 Love (Ultimate Mix)
6 God (Ultimate Mix)
7 Power To The People (Ultimate Mix)
8 Imagine (Ultimate Mix)
9 Jealous Guy (Ultimate Mix)
10 Gimme Some Truth (Ultimate Mix)
11 Oh My Love (Ultimate Mix)
12 How Do You Sleep? (Ultimate Mix)
13 Oh Yoko! (Ultimate Mix)
14 Angela (Ultimate Mix)
15 Come Together (live) (Ultimate Mix)
16 Mind Games (Ultimate Mix)
17 Out The Blue (Ultimate Mix)
18 I Know (I Know) (Ultimate Mix)
CD 2

1 Whatever Gets You Thru The Night (Ultimate Mix)
2 Bless You (Ultimate Mix)
3 #9 Dream (Ultimate Mix)
4 Steel And Glass (Ultimate Mix)
5 Stand By Me (Ultimate Mix)
6 Angel Baby (Ultimate Mix)
7 (Just Like) Starting Over (Ultimate Mix)
8 I'm Losing You (Ultimate Mix)
9 Beautiful Boy (Darling Boy) (Ultimate Mix)
10 Watching the Wheels (Ultimate Mix)
11 Woman (Ultimate Mix)
12 Dear Yoko (Ultimate Mix)
13 Every Man Has A Woman Who Loves Him (Ultimate Mix)
14 Nobody Told Me (Ultimate Mix)
15 I'm Stepping Out (Ultimate Mix)
16 Grow Old With Me (Ultimate Mix)
17 Happy Xmas (War Is Over) (Ultimate Mix)
18 Give Peace A Chance (Ultimate Mix)
Blu-ray
All tracks 96/24 hi-res stereo / 5.1 surround / Dolby Atmos
1. Instant Karma!
2. Cold Turkey
3. Working Class Hero
4. Isolation
5. Love
6. God
7. Power To The People
8. Imagine
9. Jealous Guy
10. Gimme Some Truth
11. How Do You Sleep?
12. Oh My Love
13. Oh Yoko!
14. Come Together (Live)
15. Angela
16. Mind Games
17. Out The Blue
18. I Know (I Know)
19. Whatever Gets You Through The Night
20. Bless You
21. #9 Dream
22. Stand By Me
23. Steel and Glass
24. Angel Baby
25. (Just Like) Starting Over
26. I'm Losing You
27. Beautiful Boy (Darling Boy)
28. Watching The Wheels
29. Woman
30. Dear Yoko
31. Every Man Has A Woman Who Loves Him
32. Nobody Told Me
33. I'm Steppin' Out
34. Grow Old With Me
35. Happy Xmas (War Is Over)
36. Give Peace A Chance
Gimme Some Truth 4LP edition
Same track listing as 2CD set


Gimme Some Truth 2LP vinyl
Side A
1 Instant Karma! (We All Shine On) (Ultimate Mix)
2 Cold Turkey (Ultimate Mix)
3 Isolation (Ultimate Mix)
4 Power To The People (Ultimate Mix)
Side B
1 Imagine (Ultimate Mix)
2 Jealous Guy (Ultimate Mix)
3 Gimme Some Truth (Ultimate Mix)
4 Come Together (live) (Ultimate Mix)
5 #9 Dream (Ultimate Mix)
Side C
1 Mind Games (Ultimate Mix)
2 Whatever Gets You Thru The Night (Ultimate Mix)
3 Stand By Me (Ultimate Mix)
4 (Just Like) Starting Over (Ultimate Mix)
5 Beautiful Boy (Darling Boy) (Ultimate Mix)
Side D
1 Watching the Wheels (Ultimate Mix)
2 Woman (Ultimate Mix)
3 Grow Old With Me (Ultimate Mix)
4 Happy Xmas (War Is Over) (Ultimate Mix)
5 Give Peace A Chance (Ultimate Mix)
Gimme Some Truth single CD
1. Instant Karma! (We All Shine On)
2. Cold Turkey
3. Isolation
4. Power To The People
5. Imagine
6. Jealous Guy
7. Gimme Some Truth
8. Come Together (Live)
9. #9 Dream
10. Mind Games
11. Whatever Gets You Through The Night
12. Stand By Me
13. (Just Like) Starting Over
14. Beautiful Boy (Darling Boy)
15. Watching The Wheels
16. Woman
17. Grow Old With Me
18. Happy Xmas (War Is Over)
19. Give Peace A Chance