 News
Kate Bush remasters for those who don't want the box sets & wish to pick 'n' mix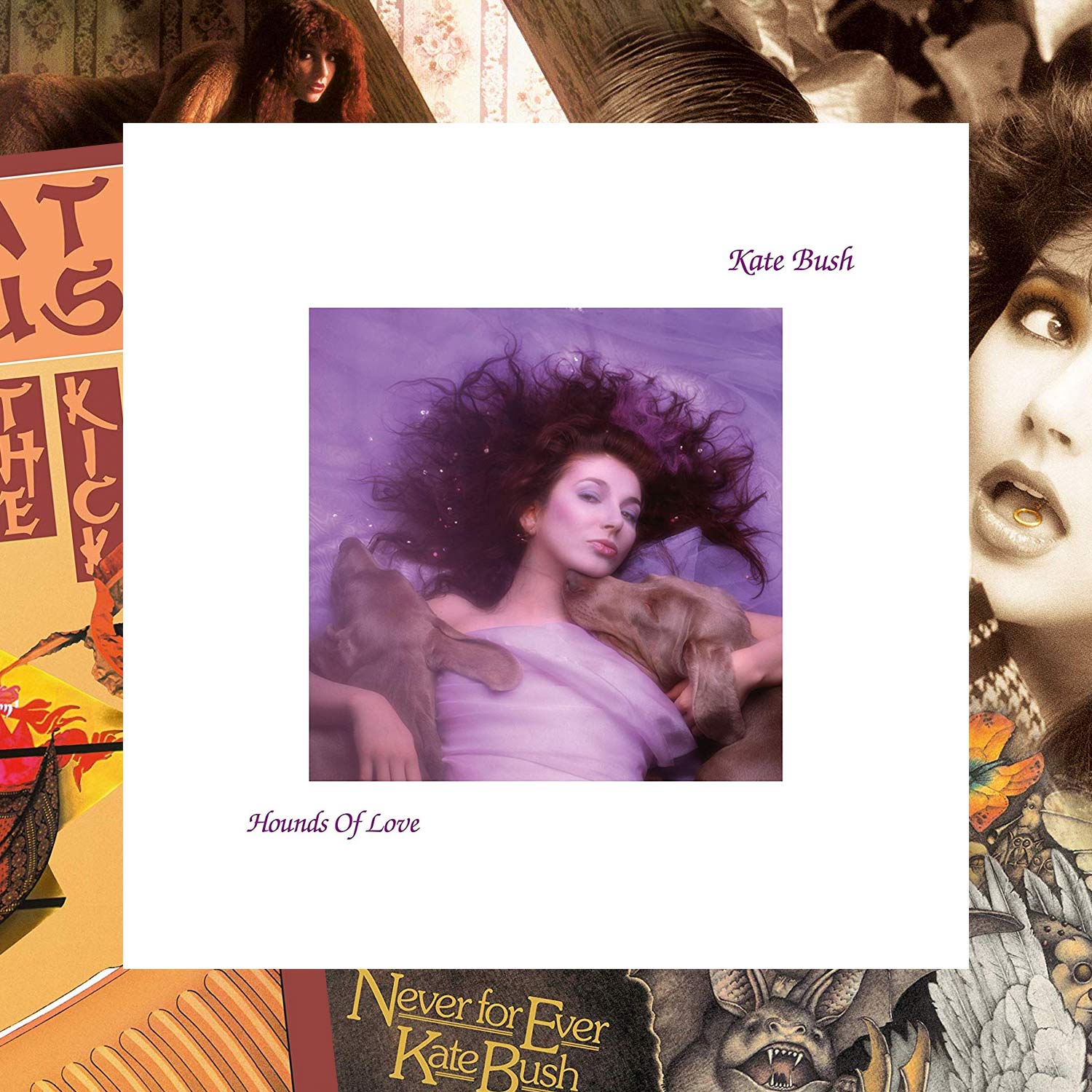 With today's news of the forthcoming Kate Bush box sets and remasters, I thought it would be worth highlighting that all the albums (except the four rarities discs) can be bought separately, so if you are only interested in getting that elusive vinyl copy of Aerial, or perhaps the remaster of The Dreaming or Hounds of Love, you can do just that. Links to pre-order the individual albums can be found below, as well as what SDE recommends as the essential albums.

The albums below are the 'must-haves' from Kate's catalogue…
Hounds of Love (1985)
First off, Kate's masterpiece, Hounds of Love. This was actually remastered by Steve Hoffman and Kevin Gray back in 2010 for the Analogue Fidelity vinyl reissue and Chris Blair for the 1997 EMI100 reissue (the only Kate reissue to include bonus tracks). When Kate put the album out again for her Fish People reissue back in 2011 she switched the album version of 'The Big Sky' for the single mix. She has chosen to keep this in place for the new remaster, which I find a little disappointing. The second side of this album, 'The Ninth Wave', is made for 5.1 surround, so let's hope that is being considered as part of an ongoing campaign.
The Dreaming (1982)
Kate's other masterpiece. This album is really in need of remastering, arguably remixing, because it's very dense in places. Can't wait to hear what Kate and James Guthrie have done with this one.
Aerial (2005)
I'd say this is a near-masterpiece and just slightly short of the creative giddy heights achieved by the two records above. This album is incredibly expensive to get hold of on vinyl… £100 minimum, and the relatively recent 50 Words For Snow on the same format isn't far behind. Suddenly the £90 being asked for the Remastered vinyl box set #3 (which includes both of those and Director's Cut, sounds like a bargain!
The Kick Inside (1978)
Where it all started. Still a fabulous album and even though Never For Ever was Kate's first UK number one album, The Kick Inside outsold it by a country mile. Quite 'thin' sounding on CD so looking forward to some more bottom end.
Go to the main post to order the box sets, or chose individual albums below. These are all issued sometime in November (it varies).
Compare prices and pre-order
Kate Bush
Hounds of Love - 2018 vinyl remaster
Compare prices and pre-order
Kate Bush
A Kick Inside - 2018 vinyl remaster