 News
Kate Bush / Cloudbusting 12″ pic disc
Limited edition • 4-track 12-inch • Exclusive to specific retailers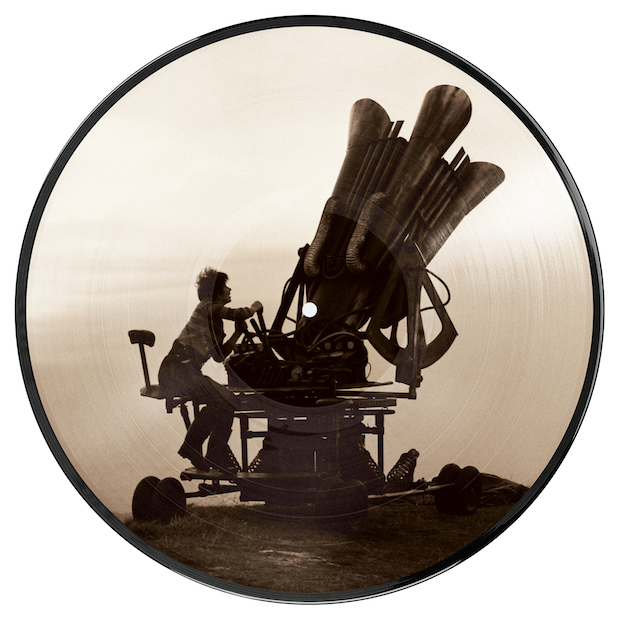 Kate Bush will release a 12-inch picture disc of her classic single 'Cloudbusting' next month.

'Cloudbusting' was the second single from 1985's Hounds of Love and despite peaking at a modest number 20 in the UK charts, it has long been a fan favourite and the song memorably ended every Before The Dawn concert in 2014.

This is actually a four-track picture disc and as well as the 12-inch 'Organon Mix' of 'Cloudbusting' (known as the 'Meteorological Mix' in the US, fact fans) it includes 'Running Up That Hill' B-side 'Under The Ivy,' Kate's cover of Elton John's 'Rocket Man' and 'Warm and Soothing,' which was the B-side to her 1980 Christmas single 'December Will Be Magic Again'. All four songs are the 2018 remasters and all feature on the recent The Other Sides 4CD compilation.




While we mourn the fact that there is nothing new here (would it have killed Kate to sneak the unreleased-on-vinyl 'Video Mix' of 'Cloudbusting' on to this 12-inch?) I guess we should celebrate the fact that this is her first non-Record Store Day physical single for 14 years! ('King of the Mountain' from 2005 was the last).

As you can see from the image above one side of the single uses the same still from the memorable 'Cloudbusting' video shoot that was used for the original single, while the other is the cover to 1990's 'Rocket Man'.

Incidentally, 'Cloudbusting' has never been issued as a picture disc before. Of the four singles from Hounds of Love, only the fourth, 'The Big Sky', was issued as a (seven-inch) picture disc at the time.
HMV are already promoting this release advising that you pre-order 'in-store'

The bad news is that this release could be tricky to get hold of. It is exclusive to one specific retailer in the various territories. In the UK, this is HMV and since they don't have a transactional website at the moment, you will just have to hope there is one near you. There are other options though. In Germany JPC.de have the exclusive and they do have a website and will ship wherever (I've used them and they offer a good service). In France, you can order via FNAC.

At the moment, actually numbers for this limited edition are hard to come by, but HMV are describing it as 'very limited.' Typically, despite HMV and JPC already actively marketing this release, Kate herself hasn't actually mentioned it via any of her official channels!

This new 'Cloudbusting' 12-inch picture disc will be issued on 24 May 2019 (there is a suggestion this date could go back, but both HMV and JPC are stating 24 May right now).
Side A

1 Cloudbusting (The Orgonon Mix, 2018 Remaster)
2 Under The Ivy (2018 Remaster)

Side B

3 Rocket Man (2018 Remaster)
4 Warm And Soothing (2018 Remaster)