 News
Doggy Style: Kate Bush revamps Hounds of Love
Three new editions. No new audio.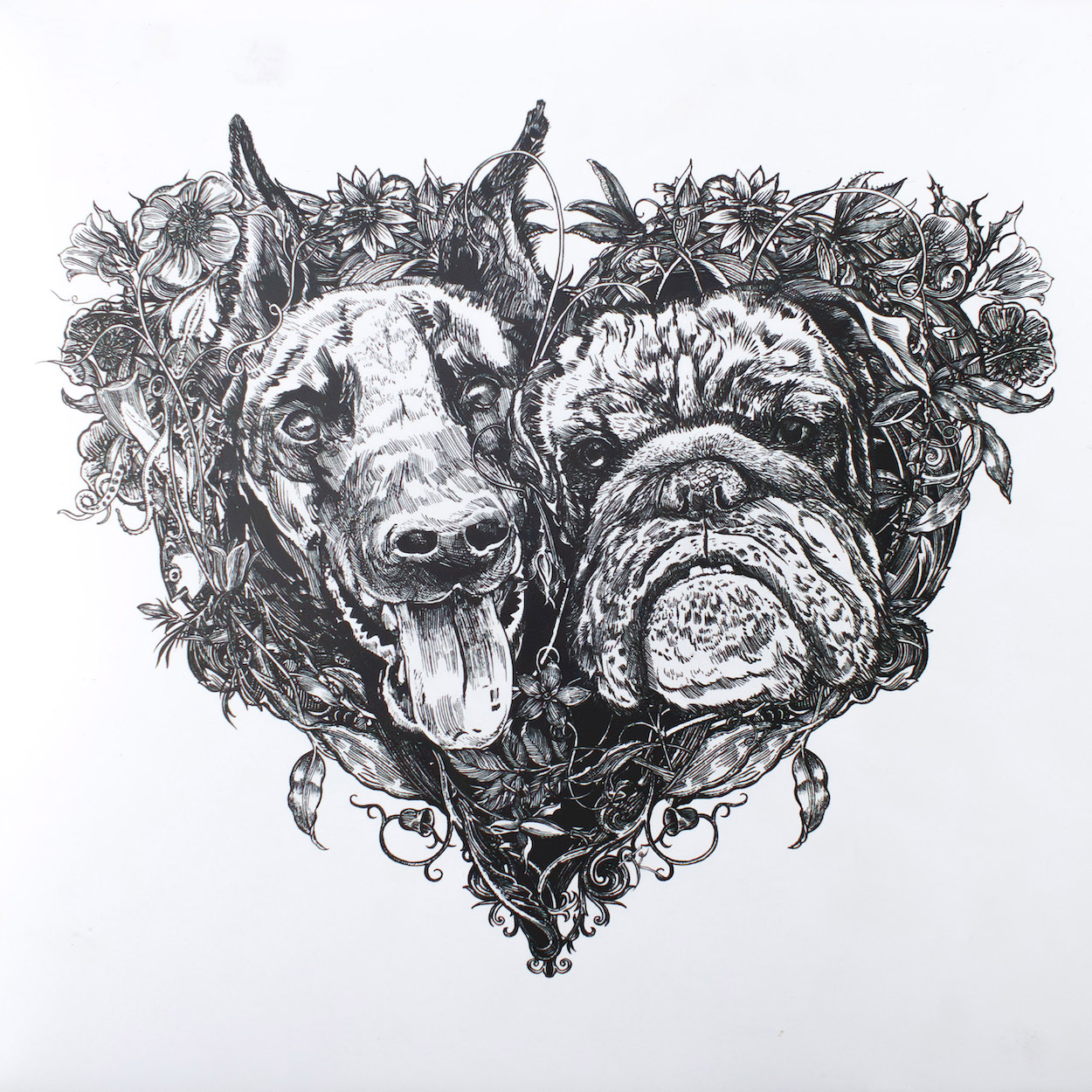 Kate Bush has delivered on her promise of 'special presentations' of her classic 1985 album Hounds of Love with three new editions, none of which offers any new audio.
The Baskerville Edition is a gatefold vinyl presentation with entirely new artwork by Glasgow-based design studio Timorous Beasties (who delivered some of the illustrations for Before The Dawn). Inside the gatefold is a LED light ("little light…shining") which doesn't require batteries since it's powered via a solar panel on the rear of the product! Oh yes. You can see clearly what the product is like from the video below. There are no bonus tracks or anything like that and indeed this edition uses the same 2018 remaster as the recently announced black and coloured vinyl reissues. Interestingly, 'The Big Sky' is no longer indicated as the 'single mix' even though it must be, if they are using the 2018 version. The Baskerville Edition is retailing for £138 from Kate's newly-designed website.
The other two editions actually split the album in half. The Boxes of Lost At Sea Edition consists of two boxes, each containing one side of the album. Each disc features a UV printed illustration on white vinyl and a battery powered LED light. Kate says: "The idea was to create a hybrid of an album and a piece of artwork you could hang on the wall. They're based on something I designed for an auction for the charity War Child". (In 1993 Brian Eno asked Kate to contribute to an auction for War Child, and she came up with the idea of two identical box frames, each containing a flashing red LED with text on brass plaques). A donation will be made to War Child from each new box that is sold.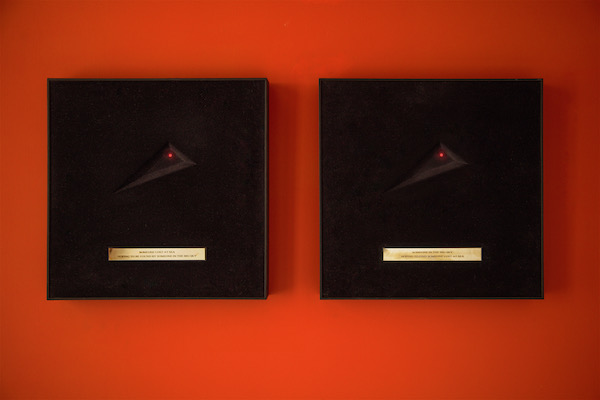 These boxes are £285 each, so that's £570 for the album, although there's a bundle edition of this hybrid album/art edition available which costs £500.
All three new editions of Hounds of Love will be released on 1 December 2023 via The state51 Conspiracy. They appear only to be available via Kate's site. Don't forget you can order the standard coloured vinyl indie editions from the SDE shop as an alternative to the above!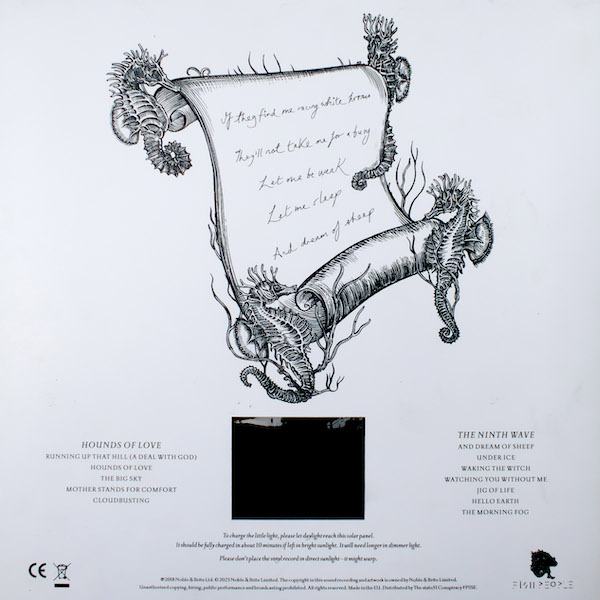 Tracklisting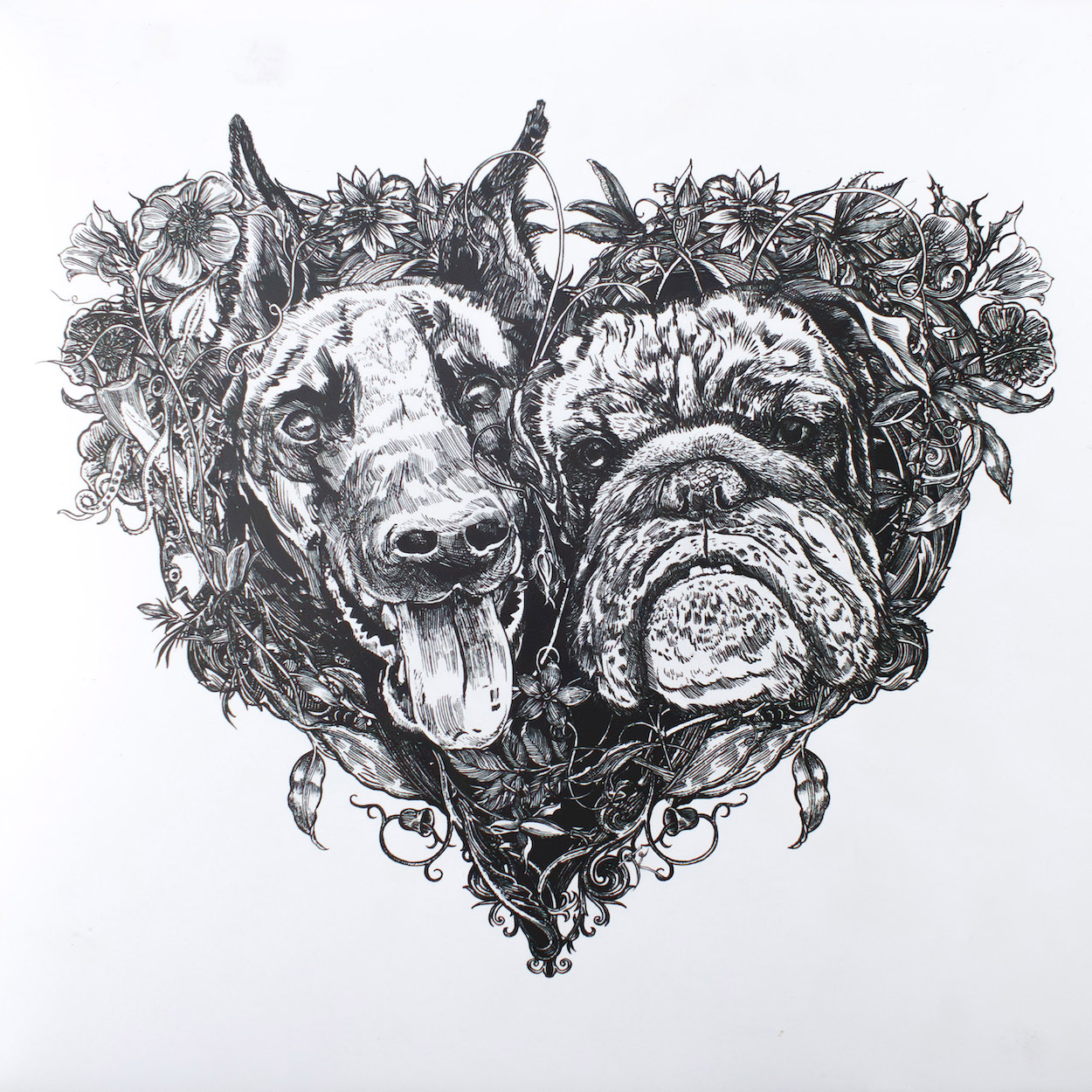 Hounds of Love Kate Bush
/
The Baskerville Edition
Running Up That Hill (A Deal With God) (2018 Remaster)

Hounds Of Love (2018 Remaster)

The Big Sky (2018 Remaster)

Mother Stands For Comfort (2018 Remaster)

Cloudbusting (2018 Remaster)

And Dream Of Sheep (2018 Remaster)

Under Ice (2018 Remaster)

Waking The Witch (2018 Remaster)

Watching You Without Me (2018 Remaster)

Jig Of Life (2018 Remaster)

Hello Earth (2018 Remaster)

The Morning Fog (2018 Remaster)
Tracklisting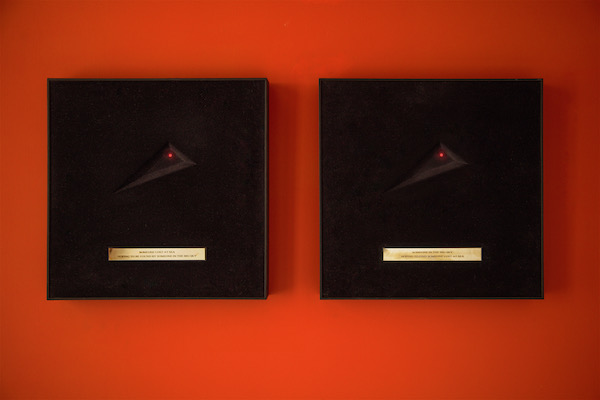 Hounds of Love Kate Bush
/
The Boxes of Lost at Sea Edition – Box A
Running Up That Hill (A Deal With God) (2018 Remaster)

Hounds Of Love (2018 Remaster)

The Big Sky (2018 Remaster)

Mother Stands For Comfort (2018 Remaster)

Cloudbusting (2018 Remaster)
Tracklisting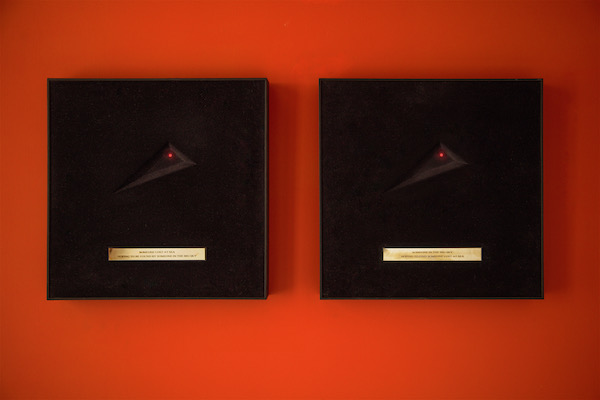 Hounds of Love Kate Bush
/
The Boxes of Lost at Sea Edition – Box B
And Dream Of Sheep (2018 Remaster)

Under Ice (2018 Remaster)

Waking The Witch (2018 Remaster)

Watching You Without Me (2018 Remaster)

Jig Of Life (2018 Remaster)

Hello Earth (2018 Remaster)

The Morning Fog (2018 Remaster)