 News
Malcolm McLaren / Duck Rock 2LP limited edition
40th anniversary reissue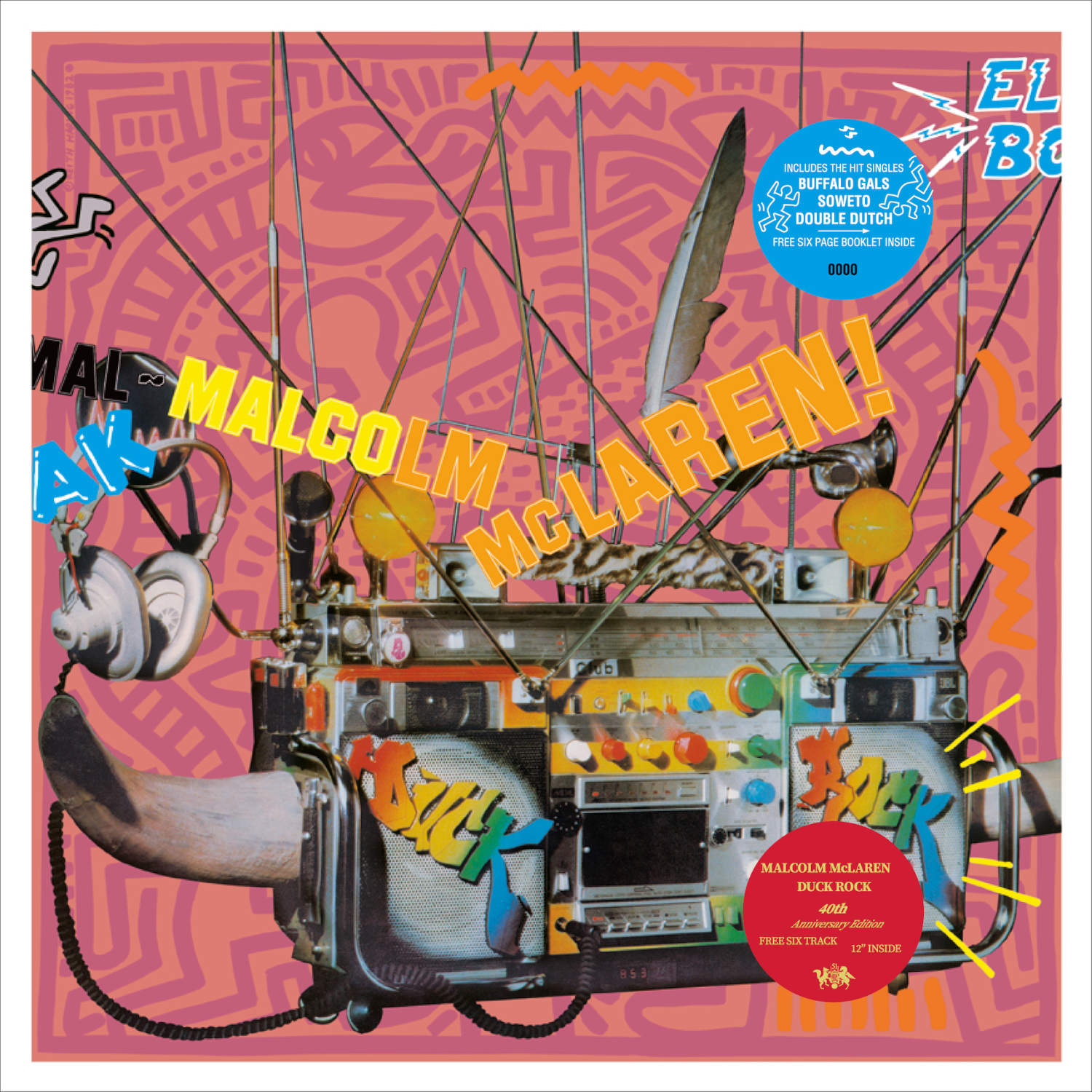 Malcolm McLaren's 1983 album Duck Rock will be reissued as special expanded and remastered 2LP vinyl later this month.
This tour-de-force of turntablism, proto-hip-hop, polyrhythms, and b-boy electro was co-produced with Trevor Horn and featured all of what would become the Art of Noise: Gary Langan, J.J. Jeczalik and Anne Dudley – the album also featured the talents of Thomas Dolby and percussionist Luis Jardim. Most notably the record features a wealth of influences from New York hip-hop (such as the World's Famous Supreme Team's scratching) to South African township music.
The Duck Rock 40th anniversary edition features reconstructed artwork, a whole additional vinyl record of remixes and unreleased tracks with the original audio remastered by McLaren himself. This is the version of Duck Rock that Malcolm McLaren intended to release on the occasion of its 25th anniversary. He personally remastered the tracks and compiled a second record of 6 additional tracks. Unfortunately, he was unable to release it during his lifetime (McLaren died in 2010), but now the state51 Conspiracy, in collaboration with Young Kim and the Malcolm McLaren estate will reissue it four decades after the original release.
The material on this reissue that never made it to the original album includes songs like 'Zulus On A Time Bomb', 'Collaguas' and 'Roly Poly' give an insight into the scale and haphazard nature of the project.
No original mechanical artwork could be found so it has been pristinely and painstakingly reconstructed under the watchful eye of the original graphic designer Nick Egan, bringing out the fluorescents of Keith Haring and Dondi White's immediately identifiable motifs. Details include having an outer sleeve printed on thicker than standard card, a insert which is printed on thick uncoated paper, the 'Home Taping Is Killing Music' element on one of the inner sleeves, newly redrawn Duck Rock centre labels and intentionally presenting front and back covers with a 10mm border serving to "celebrate the original design and offer a new reading of this sleeve".
"Having been responsible for an earlier DIY culture, I couldn't help feeling that I would be unquestionably a fraud if I didn't attempt to do it myself," wrote McLaren in the original sleeve notes for the aborted 25th anniversary edition. "So I stepped out from behind the curtain, signed with Charisma records, and set off to make this album in 1981." He added: "Enjoy it all! It sounds better than it did on that June day 1983 when it was first released. I have to thank Trevor Horn, Gary Langan, Anne Dudley and the World's Famous Supreme Team for keeping the faith even when it was tough for some of them to do so. This record is a masterpiece of pop culture. A true milestone in pop history".
This 40th anniversary 2LP vinyl edition of Duck Rock is released by the state51 Conspiracy and is limited to 2500 units. The blue hype sticker on the front is a facsimile of the label adhered to copies of the original release and for the anniversary edition this will be sequentially numbered. The other hype sticker (on the bonus 12-inch) follows the design tropes of the South African pressing of the 'Double Dutch' single. These also come with a special 'Duck For The Oyster' print.
The release date is 27 May 2023 exactly 40 years after the original release. Secure your copy of what sounds like an impeccable vinyl reissue by ordering from the SDE shop using this link or the buy button below ('pre-order).
EU SHIPPING NOTES: If you are ordering from the EU please be aware that that goods may be subject to import VAT when they arrive from the UK. The prices the SDE shop charge you do not include VAT
---
Tracklisting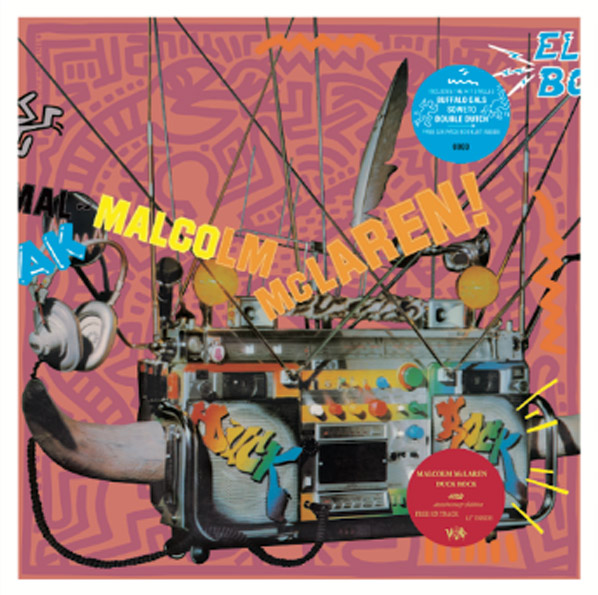 Duck Rock Malcolm McLaren
/
40th anniversary reissue
LP 1

Obatala
Buffalo Gals
Double Dutch
El San Juanera
Merengue
Punk It Up
Legba
Jive My Baby
Song For Chango
Soweto
World's Famous
Duck For The Oyster

Bonus LP/12″

Collaguas
Roly Poly
Hey DJ (World Famous Supreme Team)
Zulus On A Timebomb
Do You Like Scratchin
Franz Buffalo