 News
Mansun SIX / 3CD+DVD deluxe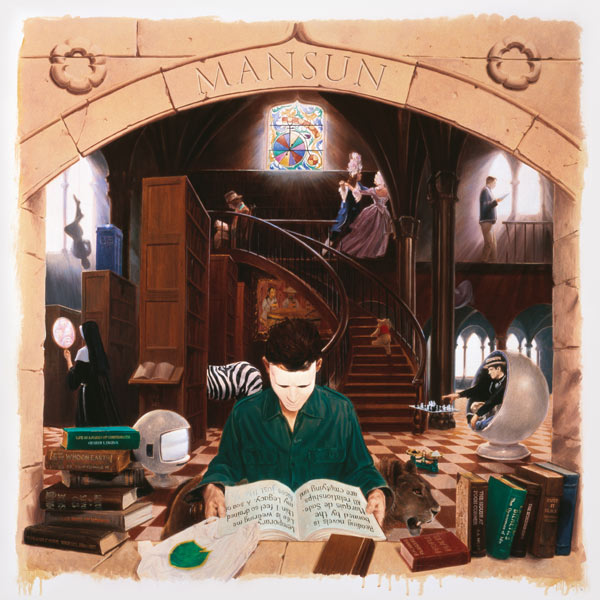 21st anniversary • 3CD+DVD set • 5.1 mix • Remastered
Mansun's second album SIX is being reissued as a four-disc 21st anniversary deluxe edition in March.

The 1998 album has been remastered from the original tapes (by Jon Astley) and is presented alongside a disc of demos, rarities & outtakes (details TBC), the B-sides album 'The Dead Flowers Reject' and a DVD with a 5.1 surround mix of the album (along with hi-res stereo) and original promo videos.
This deluxe comes pacakged as a 48-page hardback book with sleeve notes by Paul Lester and notes from Paul Draper (including foreword, analysis of the cover art, track-by-track descriptions for the CD extras and an album overview of The Dead Flowers Reject).
SIX features the singles 'Legacy', 'Being A Girl (Part One)', 'Negative' and 'Six' all of which were top 30 hits back in the day.
This is out on 22 March 2019. Pre-order this deluxe set from the SDE shop
Compare prices and pre-order
Mansun
Six - 21st Anniversary Remastered Edition (Amazon Exclusive - Blue Vinyl) [VINYL]
Disc 1 – SIX (Remastered Album)
SIX
Negative
Shotgun
Inverse Midas
Anti Everything
Fall Out
Serotonin
Cancer
Witness to a Murder Part 2
Television
Special/Blown It
Legacy
Being A Girl
Disc 2 – Demos, Rarities & Outtakes
Disc 3 – The Dead Flowers Reject
What It's Like To Be Hated
GSOH
Been Here Before
When The Wind Blows
Can't Afford To Die
Church Of The Drive Thru Elvis
I Care
King Of Beauty
But The Trains Run On Time
Check Under The Bed
I Deserve What I Get
Railings
Disc 4 – DVD
5.1 surround sound mix (DTS 96/24 5.1 and Dolby Digital AC3 5.1) by long-time collaborator P-Dub, a hi-resolution stereo audio (24bit/48kHz Linear PCM) and the original promotional videos
SIX 2LP vinyl remaster
A1
SIX
Negative
Shotgun
B1
Inverse Midas
Anti Everything
Fall Out
Serotonin
Cancer
C1
Witness to a Murder Part 2
Television
Special/Blown It
D1
Legacy
Being A Girl