 News
Marc Almond / Enchanted deluxe edition
2CD+DVD or 2LP vinyl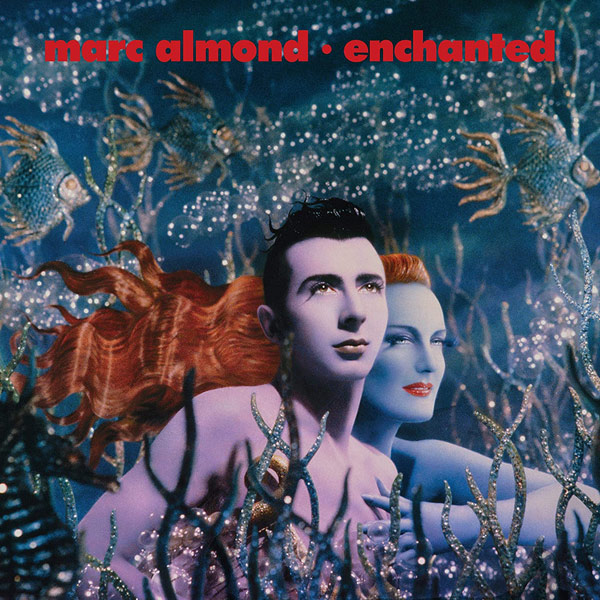 Marc Almond's 1990 album Enchanted will be reissued as a three-disc deluxe edition in June.

The album features the singles 'Waifs and Strays', 'The Desperate Hours' and 'A Lover Spurned', with the latter providing Enchanted's only UK top 30 hit single. That song was produced by Stephen Hague although Bob Kraushaar and Gary Maughan also worked on the album.
The 2CD+DVD deluxe reissue offers the original album with six B-sides appended on the first disc, while the second CD showcases the various commercially released extended versions and dance remixes along with five demos. The final disc is a DVD and while sparse (just the three promo videos) it's nice to see them included, nonetheless.
Enchanted is being reissued by Cherry Red and comes in one of their 'capacity wallets' (discs in card sleeves, in an outer card wallet) and a 28-page booklet, which includes full album and B-side lyrics and a transcription of the original 1990 Parlophone press kit interview with Marc Almond.
Vinyl fans will be delighted to learn that a limited edition 2LP edition comes bonus tracks; a second LP of all six B-sides and the five demos. Amazon UK appear to have an exclusive 'midnight blue' coloured vinyl limited edition.
Enchanted will be reissued on 25 June 2021.
Compare prices and pre-order
Marc Almond
Enchanted - 2CD+DVD
Compare prices and pre-order
Marc Almond
Enchanted - 2LP vinyl
Tracklisting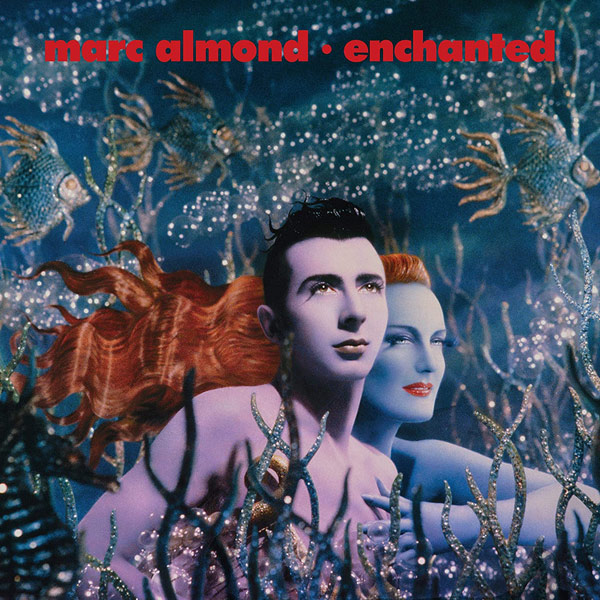 Enchanted Marc Almond
/
2CD+DVD deluxe edition
CD

MADAME DE LA LUNA
WAIFS AND STRAYS
THE DESPERATE HOURS
TOREADOR IN THE RAIN
WIDOW WEEDS
A LOVER SPURNED
DEATH'S DIARY
THE SEA STILL SINGS
CARNIVAL OF LIFE
ORPHEUS IN RED VELVET

CD

A LOVER SPURNED (12" VERSION)
THE DESPERATE HOURS (EXTENDED FLAMENCO MIX)
WAIFS AND STRAYS (GRID MIX)
A LOVER SPURNED (RADIO VERSION)
THE DESPERATE HOURS (12" VOCAL REMIX)
WAIFS AND STRAYS (12" GRID MIX)
THE SEA STILL SINGS (DEMO)
MADAME DE LA LUNA (DEMO)
DEATH'S DIARY (DEMO)
TOREADOR IN THE RAIN (DEMO)
ORPHEUS IN RED VELVET (DEMO)
THE DESPERATE HOURS (ALTERNATE MIX)
WAIFS AND STRAYS (GRID TWILIGHT MIX)
THE DESPERATE HOURS (12" DUB MIX)

DVD

A LOVER SPURNED (DIR. PIERRE ET GILLES)
THE DESPERATE HOURS (DIR. JOHN MAYBURY)
WAIFS AND STRAYS (DIR. JOHN MAYBURY)
Tracklisting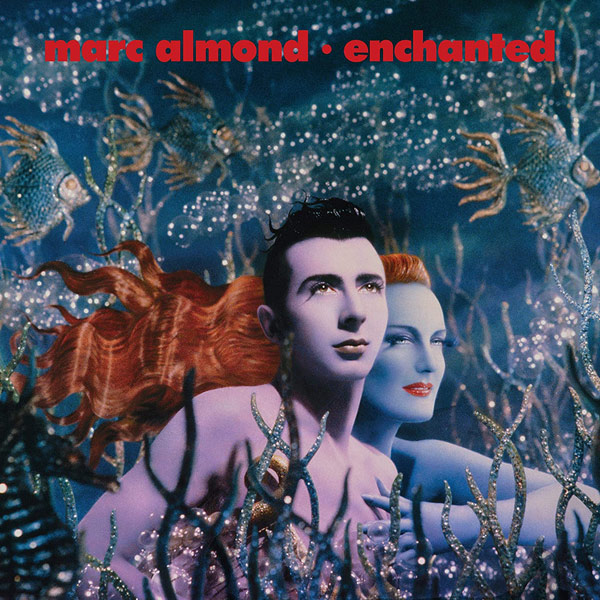 Enchanted Marc Almond
/
2LP vinyl
Side 1 – Demos

MADAME DE LA LUNA
WAIFS AND STRAYS
THE DESPERATE HOURS
TOREADOR IN THE RAIN
WIDOW WEEDS

Side 2

A LOVER SPURNED
DEATH'S DIARY
THE SEA STILL SINGS
CARNIVAL OF LIFE
ORPHEUS IN RED VELVET

Side 1 – B-sides

EXOTICA ROSE
THE GAMBLER
OLD JACK'S CHARMS
THE LIBERTINE'S DREAMS
CITY OF NIGHTS

Side 2 – Demos.. Plus

THE SEA STILL SINGS (DEMO)
MADAME DE LA LUNA (DEMO)
DEATH'S DIARY (DEMO)
 TOREADOR IN THE RAIN (DEMO)
ORPHEUS IN RED VELVET (DEMO)
THE DESPERATE HOURS (ORCHESTRAL)