 News
Michael Nesmith / Loose Salute reissued on limited edition clear vinyl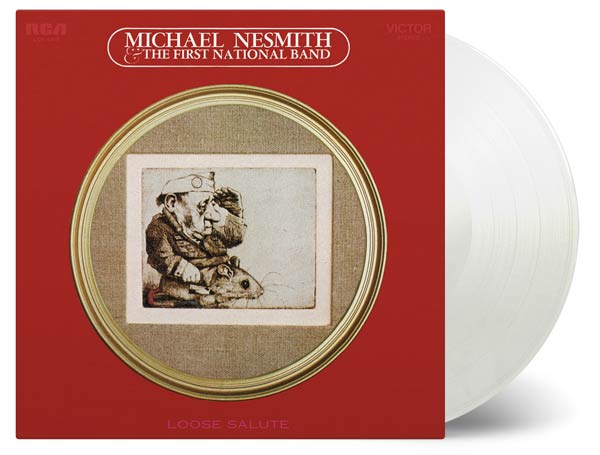 Michael Nesmith's 1970 album Loose Salute is being reissued on limited edition clear vinyl in May.

It's a good time for Nesmith releases with the 12CD Songs box out tomorrow and Loose Salute does of course feature in that set too. It was his second album of 1970 and features country rock group the First National Band with John London on bass, John Ware on drums and O.J. 'Red' Rhodes on pedal-steel guitar.
The album is notable for featuring a new recording of The Monkees brilliant 'Listen to the Band.' 1000 copies of the clear vinyl pressing will be available.
Loose Salute is released on 10 May 2019. Pre-order your copy from the SDE shop.
Side A
1. Silver Moon
2. I Fall To Pieces
3. Thanx For The Ride
4. Dedicated Friend
5. Conversations
Side B
1. Tengo Amore
2. Listen To The Band
3. Bye, Bye, Bye
4. Lady Of The Valley
5. Hello Lady